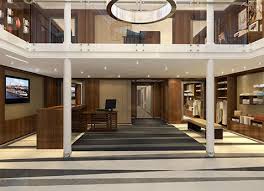 Q – My family is in a similar situation to the folks who wrote to you about Viking from Columbus. We have read every word on your site and I guess we have one question to pose to your Editors. What is the single thing that you like the most about Viking River? Your response will really help us make a decision, more difficult since we don't come from the middle of the country and we are "buffeted" by the winds of craziness out here in Palo Alto.
A – We love Palo Alto. Sometimes we fly to SFO and rent a car just to be able to sit in the Starbucks on University and Waverly to listen in on conversations that demonstrate all that we don't know or understand.
So thanks for asking us and not Siri. The thing that we like most about Viking River, really like, is the modern Scandinavian aesthetic. We think it works really well on river boats and it tends to make a ship seem more modern and fresh.