WHY BELIEVE US?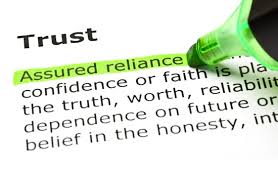 In 2017, Churchill & Turen Ltd., was named "The World's Best River Boat Specialists" by the Editors of Conde Nast Traveler Magazine. This was the 6th time our firm has received this accolade. The Conde Nast "World's Best" List is considered the travel industry's most prestigious award and it is statistically easier to gain entrance to Harvard than it is to make and remain on the CNT List. 
We have been in business for three decades  and we are totally devoted to planning the vacations in the lives of our clients that truly matter. Many of our clients have a local travel agent. They come to us for assistance in planning those vacations that truly matter aboard river boats, small luxury cruise ships, and the best escorted tour options worldwide.
Our telephone numbers are unlisted and we accept new clients exclusively by personal referral from existing clients or from readers referred to us by the world's leading travel publications and via our online new client application process.
Our web site, riverboatratings.com is ad free and, unlike other river boat sites, we do not accept payment from any of the various river boat lines that we review or represent. 
Google "river boats" and you will be smothered in a sea of millions of ads masquerading as honest information. No one seems willing to help. Everyone just wants your credit card number.
Do we have an exclusive on the truth about River Cruising in Europe and around the globe? Of course not. But we do have the ability to "tell-it-like-it-is" based on our unique experiences as travel journalists, travel consultants, and cruise line executives. And we speak from a position of strength with a loyal cadre of discriminating clients nationwide who keep us fully booked, despite the ups and downs of the economy. We have no advertisers – by design. At Churchill & Turen we answer to no one but our highly valued clients. That is why we are free to just tell you the truth about river boats and other travel options.
Unlike most travel agencies that claim to specialize in river boat vacations, Churchill & Turen does not employ commissioned sales people or an outside sales staff. Your vacation will be planned by one of our owners, an individual named more than once as "The World's Best" in their field. We would like you to meet our management team:
ANGELA TUREN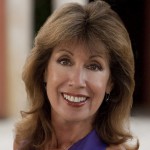 Angela is one of the nation's most honored travel consultants. In 2017, she won multiple "World's Best" Awards from Conde Nast Traveler including Top Luxury Cruise Specialist.""One of the country's acknowledged river cruise specialists; Angela handled travel arrangements for the famed television series "Lifestyles of the Rich and Famous." She was a Tour Manager at leading luxury tour operator Abercrombie & Kent where she managed the river boat barge programs throughout Europe. Angela has traveled the world as a tour escort and has clients throughout the United States and abroad including a following in the arts and entertainment field.  She is nationally recognized as a family vacation specialist and has devoted the last several years to keeping up with the explosive growth of river cruising.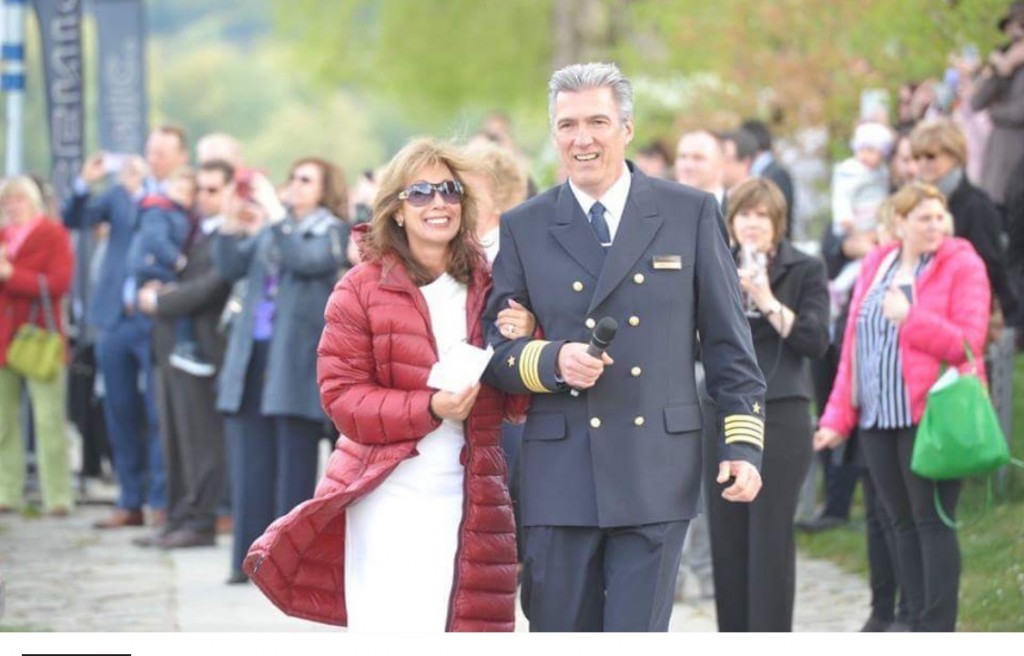 In 2016, Angela became the first American to be named as the
"Godmother" of a new Scenic Riverboat, the Scenic Amber. The christening took place in Passau, Germany,
RICHARD TUREN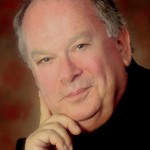 Richard has won more "World's Best" travel specialist awards than any other travel consultant in the United States. He was the first and only American travel consultant to be named "World's Best River Boat Specialist" in 2012. He has won that accolade every year since. During the past decade, Richard has won more 43 of the industry's most prestigious awards from Conde Nast Traveler, including "World's Top Travel Generalist", "World's Top Small Luxury Cruise Ship Specialist", "World's Top Culinary Specialist" and "World's Top Mediterranean Cruise Specialists". Travel + Leisure Magazine named him one of the "World's Top Ten Bespoke Vacation Planners."
Richard was an executive with Princess Cruises during the "Love Boat" years. He appears frequently on talk radio and hosted his own cable television talk show for fourteen years.
Today, Richard wears a second hat serving as a Contributing Editor and regular columnist for Travel Weekly, the industry's most prestigious publication. He is the author of three books and has appeared on CNN, ABC, and NBC News.
Here is some recent information about our firm we thought might be of interest:
In 2015 and, again, in 2017, Angela and Richard Turen were named the "Top-Producing Consultants" in the $21.3 Billion worldwide Virtuoso Network.
August 17, 2017 – Bellagio Hotel Las Vegas – For Immediate Release
Against all odds, an upscale boutique travel firm that does not write airline tickets, does not employ commissioned sales people, and does not represent travel products that do not meet its stringent quality standards, has been named the top producing (per consultant) agency in the entire $21.3 billion Virtuoso worldwide network.
The Top Production Award was presented to Churchill & Turen Ltd. owners, Angela and Richard Turen, at the opening session of the world's largest gathering of luxury travel suppliers and specialists. With 4,800 executives from airlines, on-site offices, tour operators, safari operators, hotels and resorts, cruise and river boat management, as well as a large contingent of travel and consumer press in the audience, the Turen's were called to the stage in the Grand Ballroom of the Bellagio to receive one of travel's most prestigious awards. Unlike many other forms of recognition, the Virtuoso Top Producer award is based solely on total annual sales.
In accepting the award, company President Angela Turen, thanked her "incredible staff" for their efforts to "make this unlikely dream happen."
Churchill & Turen Ltd. was founded 30 years ago as an alternative to the traditional "all things to all people" travel agency business model. Churchill & Turen devotes 100% of its energies to crafting the vacations in the lives of its clients "that truly matter." 
Virtuoso members in North and South America, the South Pacific, Asia, and Europe are the largest volume luxury travel sellers in the world. Many members of Virtuoso are among the world's fifty largest agencies. For a small, Naples-based, boutique firm to achieve the network's highest honor without the benefit of huge airline sales, is a rather unanticipated accomplishment.
In addition to Churchill & Turen Ltd, the Turen's own the C&T Media Group which currently includes five multi-platform, ad-free, consumer travel sites.
For additional information or media information, please contact us at 800-445-7979
A FEW FINAL WORDS:
When you are planning your river boat vacation, you will deal personally with Angela or Richard and a Concierge staff that is well versed in the specifics of river cruising. As top producers for many of the leading lines, Churchill & Turen is in a position to carefully look after the interests and needs of our clients.
The New York Times profiled our firm in an article that hailed our dedication to upscale niche vacation planning. The article pointed out that Churchill & Turen was "thriving" while many so-called "full service" agencies were floundering. Our firm's expertise has been cited in the pages of USA Today, Consumer Reports, Forbes, Smart Money Magazine, and the Washington Post. We also received an unusual "perfect score" from the Chicago area consumer magazine and rating service, Chicago Checkbook,
Finally, please allow us a personal note. Riverboatratings.com was never intended as a vehicle to produce thousands of new clients via the internet. It is, instead, a continuation of the consumer approach that has been our hallmark for almost three decades. The truth is that we do not wish to solicit those who enjoy a current relationship with a travel agent. We believe in the principles of loyalty and trust. We do not wish to take away business from other professionals. In fact, we do not take on large numbers of new clients. We are sincere in our wish to be an unbiased source for the highest levels of personalized travel consultation. In the world of river cruising, where every product, at first glance, appears to be similar, the best possible counseling is essential.
Two years ago, before we set out to become the nation's leading river boat specialists, we tried to find honest rankings of the various cruise lines on the internet. We sought unbiased information without advertising that would accurately describe the down side as well as the upside of river cruising.
That information did not exist – now it does.
Welcome to riverboatratings.com
800 – 445 – 7979
You are invited to visit our sister site www.traveltruth.com