IS IT TIME FOR A RIVER BOAT BILL OF RIGHTS?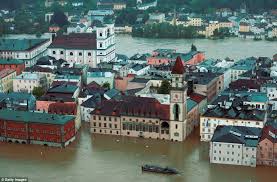 By Senior Contributing Editor Richard Bruce Turen
              Late August and September were challenging times on Europe's rivers. Severe draught resulted in some historic water levels that saw the alteration of itineraries on both Rhine and Danube River itineraries. Some lines handled these events better than others, some were affected in dramatic ways – some barely at all. Not one of the lines seems to have scenarios in mind it is willing to share with guests when they deposit.
            "What will happen if ……………….." they wonder. For most travelers they will barely have a clue until they arrive. Water levels, they will be told, can change "hourly."
            There are humans booked on these boats including two of my client's celebrating a 50th Anniversary. When their river cruise, long-awaited, turned into a bus tour, they decided to come home.  Mrs. C was afraid of long bus rides. She feared getting ill.
            On our river-cruise dedicated web site we've been deluged with stories, questions, and concerns about weather patterns for cruises booked for next year. "What are the safe months" we get asked repeatedly. "How do we know that next September won't be as bad?"
            Now, there is some new, more refined information about long-range weather patterns that has me concerned. In a recent report from the Potsdam Institute for Climate Impact Research, we learn something new about weather patterns that may affect travel in Europe and other areas of the world. It is an explanation of our present situation and a prediction, unfortunately, that it is going to get worse. Scientists, it seems, may have an explanation for the unsettling weather patterns we are seeing, and will see, going forward.
            They have arrived at a conclusion as to why huge portions of the northern hemisphere have been experiencing heat waves during the summer months, a pattern described as "extreme extremes".
            It all has to do with the theory (it is a fact but I want to limit the number of e-mails I receive from Climate Change Deniers) that extreme weather is stalling in place. That is why the season for draught-plagued rivers in Europe, and record-setting July/August temperatures on land, seems to be lengthening.
            A number of scientists have concluded that the temperature differences between the Arctic and the Equator is preventing earth's normal wind patterns from being strong enough to push low- or high-pressure systems out of the way. What we are seeing, increasingly in Europe, is a kind of weather stall where conditions remain unchanged for weeks. Our weather is, in effect, getting stalled, kept in place, unable to move.
            The prognosis going forward is not good which would seem to indicate a growing trend toward sustained high and low water levels on Europe's rivers as well as increasing issues of sustained heat, particularly in the busy summer travel season and the hardest hit months of July and August.
            This is less theoretical than it sounds. We're all booking the summer of 2019 now. Popular escorted tour programs and cruises are getting heavily booked.  And like you, I have never earned a meteorological degree to be used in the planning of vacations for my client's overseas travel.  But, somehow, we have to be the ones to translate the data, to suggest alternative dates, and, increasingly, to know whether or not our client's current health status is up to the task of dealing with the stress of extremes in temperatures on land. We also have to be able to determine how they might deal with the emotional stress of having their time planned on the river replaced by some very long bus rides and land-based hotels.
            I wonder if it isn't time to acknowledge that river cruising in Europe, much as I cherish the experiences I've had aboard these boats, is in a class by itself when it comes to predictability of operation. The odds that an itinerary will not be followed seem to be increasing, hovering in the 6-10% range based on who is doing the analysis. It is time, I would propose, for all of the lines to band together to produce a River Cruise Guest Bill of Rights. Here are some ideas regarding the kinds of provisions and understandings such a document might include:
A RIVER BOAT CONSUMER BILL OF RIGHTS
 01 – Guests/Advisors may request a five-year history of water-level issues on the specific itinerary and date being considered prior to booking.
02 – Every river cruise guest should be offered the option for "Cancel for Any Reason Up to 24 Hours Prior to Embarkation" insurance. Or, instead, lines might develop an addendum insurance policy tailored to the cancellation of itineraries due specifically to water level issues.
03 – River cruise lines should support an ad-free informational web site that lists current water level conditions beginning one week prior to sailing updated by each river boat company. The water level update would be accompanied by information pertinent to each of the company's boats regarding itinerary changes. This would be a one-stop information summary for consumers and advisers. It would be extremely helpful for consumers to see that their specific sailing and brand was not the only one affected.
04 – River boat lines should establish a 24-hour staffed hotline for consumers and advisers when water levels are interrupting operations.
05 – Every river boat company should design a reporting mechanism so that advisers and guests can receive real time updates from the on-board Cruise Director. This is where many of the decisions are made and there is no reason that soon-to-arrive guests are not provided this kind of updated information.
06 – It must be acknowledged that Advisers are partners of the line they have booked. We are not the corps that walks behind the elephant in the circus cleaning up the mess. Every booking adviser needs to be provided with likely scenarios given water level issues. The seller needs to be told what has happened in this situation in the past? Were hotel nights involved? How exactly were itineraries changed? River cruise lines need to acknowledge advisers are increasingly being asked "What If" questions that we can't answer.
07 – Every line needs to try harder to enforce predictable policies. We understand that every situation is somewhat unique. But on-the-spot decision-making at the front desk once our guests have boarded or, even worse, lines of guests waiting on-board for word from management located abroad, is no longer satisfactory.
08 – Advisers have to recognize that we earn commission on every booking. We have a responsibility to our guests and to our river boat suppliers to make ourselves aware of procedures and policies on Europe's rivers. We need to explain to our clients that operations are often a matter of inches of water clearance or bridge clearance and that decisions, of necessity, are often made within hours of scheduled sailing. Our clients need to understand that local port officials determine who sails and who doesn't.
09 – The Adviser needs to work with each river boat supplier to determine likely trouble spots. For instance, if we see another draught next summer, as is predicted, the section of the Danube between Passau and Regensburg may be problematic. Our guests are entitled to written explanations explaining what is likely to happen if they are booked in late August.
10 – It is the Adviser's role to present the big river picture. European river cruising is a small ship journey where guests are pampered as idyllic scenery unfolds before them. Sightseeing is included, active activities are available, and the entire notion that guests experience the core of Europe largely without hassle is true. It is also true that this has been the fastest-growing segment of the travel industry and the owners of these river boat brands have been nothing but supportive of the advisers who love and represent their products.
 I would submit, what we have here are conditions beyond anyone's control. But we can do better. "What we have here is a failure to communicate" Our clients have a right to better communication regarding water levels on Europe's enchanting rivers.
(Senior Contributing Editor Richard Turen owns the Naples, Florida based Luxury Vacation Planning firm Churchill & Turen Ltd. He and his wife, Angela, have been named the top-producing travel consultants in the $23.4 Billion Virtuoso Group for three of the past four years. He can be reached at:   rturen@travelweekly.com)
DO RIVER BOATS SAIL TO THE PORT OF CANDOR?

By Senior Contributing Editor Richard Bruce Turen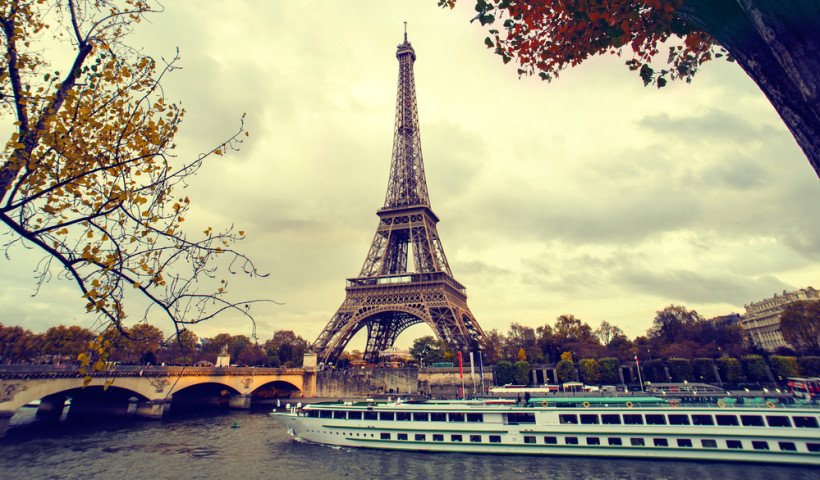 By Senior Contributing Editor Richard Bruce Turen
The articles below originally appeared in Travel Weekly, the travel industry's most respected publication. The articles are protected by copyright and may not be reproduced or reprinted without the express permission of Northstar Media.
The Chairman of the world's largest and most influential river cruise line, Tor Hagen of Viking River Cruises, was once quoted as saying that his brand of river cruising represents a "Thinking Man's Cruise", while more traditional ocean cruising is more appropriately identified as a "Drinking Man's Cruise." This analysis was made before Mr. Hagen decided to launch his own cruise line.
The implication that river cruisers have more intellectual pursuits in mind as they arrive in Europe's river banked cities and towns may actually have some truth behind it.
River cruisers sign up for vacations that include touring each day. Unlike ports like Barcelona which might see 40,000 cruise guests disembarked at about the same time all headed for a quiet stroll along the Ramblas, river boats drop their guests off at smaller, interior of Europe towns, where one can actually imagine encountering locals going about their business.
But lately, a fairly significant number of river cruisers seem to be questioning the candor with which river cruises are marketed. Judging from the "reviews" one reads online and the first-hand accounts of returning guests, it seems clear that the river boat industry has been less than open about certain aspects of its operations.
To be fair, let's try to imagine that the cruise lines that operate in Europe behaved in the same way that the river boat industry does in preparing their guests for a sailing.
The first thing we might notice is an inability to differentiate between various quality levels of product. What if Carnival, Silverseas, Royal Caribbean, and Sea Dream all called themselves "Luxury Products"? What if the consumer could not tell them apart because they all use the same terminology to describe themselves?
Of course they don't. There are premium and contemporary cruise lines. But deluxe and five-star lines are a breed apart and the very top-rated cruise ships are defined by inclusive services and highly-trained staffs capable of providing personalized, by name, services. Sellers and consumers seem to comprehend the fact that sailing with three or four thousand other folks is never really a Five-Star, luxury experience. It is relatively easy for the well-versed cruise consultant to differentiate between the major brands.
That qualitative differentiation just isn't available in the river cruise sector. AMA Waterways claims it is "the top river cruise line operating in Europe………" Uniworld touts the fact that it is "truly all-inclusive" and that it is the "Luxury Boutique River Cruise" line.
Scenic Waterways screams "Luxury River Cruising" across the front of its brochure and offers up its own stamp of approval in the form of a certification that it offers "All-Inclusive 5-Star Luxury".
Viking River is in a position to be more modest. It describes itself on the cover of its 2015 brochure as the line that explores "the world in comfort". Viking claims to be the world's "most awarded" river cruise line and says that "by owning and operating our ships" they are set apart from their competition. It's many awards are listed prominently in their brochures. Viking is the only one of the major brands that seems comfortable using terms like "remarkable value" when addressing the consumer.
Tauck, promises "uncommon access" and points out that their definition of "all-inclusive" means that no options are sold and that even gratuities are included. They also claim that they provide "the world's best traveling companions", a claim some consumers might have difficulty quantifying.
Avalon, owned by Globus, claims that "We've done our due diligence pre-selecting Certified Local Guides who truly are the best in the world." The line also claims to have "the largest staterooms in the industry".
Each of these lines has won numerous awards, further blurring the lines between relative qualitative differences. Viking, for instance, wine a great many "Reader's Choice" polls, perhaps not surprising given the number of Viking past guests versus their competitors.
I recently did my own small poll of agents to determine who they considered to be the best of the cruise line brands. The results were totally inconclusive. The top experts seem to agree that Tauck, AMA Waterways, and Scenic comprise the top three. But I would have difficulty leaving Uniworld off that list. It does surely help being Viking when it comes to clout on Europe's rivers. Viking purchased many of the former KD Rivers berths along rivers like the Rhine and Danube. They clearly have some operational clout and advantages.
In my published web site ratings, I name Tauck as the current leader because of the all-inclusive nature of their programs and the fact that well-trained Tauck guides are present on every sailing and on every tour.
Imagine what might happen if word got out that cruise lines were not always operating on the water. Suppose every cruise line brochure contained fine print that removed them from liability when they substituted a bus tour for a cruise vacation. Suppose your cruise director met you at the airport in Europe as you arrive for your cruise and announced that due to the fact that the Mediterranean water was too high, you will be going on a bus tour instead.
But that is exactly what has happened to more than a few river cruise passengers. Last year, rains combined with warming temperatures resulting in ice melting at a higher than normal rate, resulted to dozens of June sailings being altered or cancelled. The rate of melting snow entering Europe's primary river routes as well as the constant threat of summer draught, are factors affecting any company's ability to handle river boat schedules as advertised.
So again, one wonders at the lack of discussion of these possibilities in river boat brochures. Cruise lines will sometimes substitute one port for another as a result of poor weather or political unrest. But the fastest-growing segment of the travel industry, European river cruising, maintains a noticeable silence on issues related to river level-related alterations.
The executives I spoke to at the various river cruise lines see the summer floods of 2013 as an aberration, or as one executive put it, "a once every 100 years scenario". My reading of the weather records does not indicate this is, in fact, true.
The river boats plying Europe's rivers are built to exacting specifications with low bridges and the possibility of high or low water playing prominently in construction. Many of the newer boat designs allow for the near total dismantling of upper deck facilities allowing for low bridge clearance.
But how are clients being advised of current weather conditions as they affect Europe's locks? One secretive German lock keeper posts on Cruise Critic's river boat forum's from time to time, reporting on current water levels with a level of detail that is almost too specific to be useful.
Anxious guests and some agents, however, read his posts in the fervent hope that they might provide advice of value to upcoming river boat guests. Information that often is not forthcoming from the companies themselves in time to avoid a flight to Europe and disappointment on arrival.
The consumer wants to know which itineraries are in greatest danger of being amended, in which months are problems most likely to arise, and how will they will be notified in advance of their overseas departure of pending difficulties.
To date, it appears that their questions, and those of the agents who sell river boat cruises, are not being candidly addressed.
OBSERVATIONS FROM A CRUISE ALONG THE DANUBE
By Senior Contributing Editor Richard Bruce Turen
If my ship sails from sight, it doesn't mean my journey ends, it simply means the river bends.
– Enoch Powell

There are no slight bends in the oceans or the seas. There are proscribed routes where the cruise ships sail, headed for populated dots of civilization along the water's edge. These are the places on earth blessed or cursed by their proximity to the sea and the intent of the seafarers who disembarked their shores.
The ocean liners sail the narrow shipping lanes of the oceans, normally far from land where port or starboard are meaningless labels as passengers look out at water, lots of water until they are dropped offat a port of call large enough to feed the ravenous water, electrical, sewage, and custodial needs of the mother ship.
I've sailed on more than 130 of these ships, as a cruise consultant, a writer, a cruise web site editor and, on one of the largest lines, as an employee. There have been good and not so good experiences many of which I've shared with you over the years.
What none of those 130 voyages provided was a large measure of serenity. I was seeing Europe, for example, but I was not connecting to it by feeling, somehow, a part of it. That all changed when I started experiencing European river cruising. Last year, an estimated 23 million people sailed cruise ships worldwide. Less than one million guests have sailed the world's great rivers. The opportunities and the uniqueness of the river cruise experience have made it the fast-growing segment of the entire travel industry.
I've just returned from another week on the river, this time the Danube from Passau to Budapest. For those of you who know cruises better than river boats, let me offer some impressions that might help the first-timer understand some of the allure of this "alternative" water-based vacation. This is some of what I observed on my recent cruise aboard the Scenic Amber that I thought you might find of interest: These are some of my "notes" to give you a sense of how things work on some of the better river boats and why the river cruise industry is on such a determined course of expansion:
• The Captain and the Cruise Director Personally met each arriving guest. We were shown to our room by our Tuxedoed butler. Every cabin in every category comes with a butler.
• The doors to the cabins were black lacquer with large commissioned modern art works hanging in the hallway. There was marble in the entranceway and there was a modern infinity-type swimming pool on the upper deck. There was also the largest outdoor barbecue kitchen I've ever seen for warm evening cookouts along the river. The ship was truly contemporary, sleek, and it reeked of modernity. How perfect, I thought, for millennium cruisers who might prefer this to something more traditional.
• My cabin had a push-button that opened the upper half of the balcony so we could enjoy evening breezes whenever the mood struck. Every cabin on the ship had a private balcony. There were no "inside" cabins.
• When we boarded, the front desk greeted us warmly but they never asked for a credit card. They don't need to – everything is included. There was no need to ever take the wallet out of the wall safe. In fact, I never did.
• The shore excursions were included. Not a shore excursion, a choice of excursions. I did not purchase any "extra cost" excursions. There were none to buy. I'll just single out Vienna. We actually had a choice of four tours. We could have visited the magnificent Schonbrunn Palace, done a Vienna overview tour of the leading sights, or gone to market with the ship's chef to shop for ingredients to be used in portions of the evening meal. But I chose the fourth option, a visit to the famed Spanish Riding School where we were allowed entry to the ground floor VIP seating section to watch the stallions as they were led through their training exercises.
• No one aboard ship ever tried to sell me anything. It was as though this vacation included freedom from the thought of money. Nothing had a price tag, there were no "art" sales, no roaming photographers. I was relaxed on this river by the second day. Actually relaxed.
• A surprising number of our fellow-guests were seemingly fit and they demanded exercise, much like the stallions in Vienna. The ship had a collection of new bicycles, most of them electric-assisted bikes so guests who wished to work less hard at pedaling along the roads from village to village could do so. The best riding was in the Wachau Valley, a picture-perfect landscape in lower Austria parked between Melk, home to a huge ancient monastery that lords over a lovely village and Krems, where those in the know have been discovering wines of surprising quality.
• Meals were surprisingly good. The breakfast buffet might be the best I've ever experienced on any ship. Freshly made lattes and cappuccino's arrived quickly and the well-trained waiters made certain that guests know that they could order virtually anything they might want from the kitchen. But few felt the need.. There were bowls of fruit and I noticed that the apricots were fresh and had been soaked in an orange marinade. The smoked salmon was sliced from the whole fillet, no bits and pieces. Then something I've never seen displayed on a ship's buffet and, perhaps, emblematic of the attention to details I encountered; there were two kinds of bacon. I asked the chef why this was done and he replied "there are two kinds of people in the world I think – the crispy people and the ones who like things soft". Ok.
• The waters weren't only calm – they were silent as the ship slid slowly from its berth. We didn't sail each evening, we overnighted in places where it make sense like Vienna and Budapest. But when we sailed I heard nothing and in my cabin, surrounded by glass, the lights twinkled ashore, the castles loomed in the distance, and you could see figures on the walking paths along the shore.
• We had a stocked complimentary mini-bar as did every cabin on the ship. We had the latest big-screen television but I got a sense that no one on the rivers watches TV. You never hear the audio passing by the cabins in the hallway. Those who wanted real entertainment, the kind they would never forget, simply sat on their balcony and looked out the window.
There was more. So much more. My notebook was full and I never talked about the dinners, the fact that you could order room service off the menu and have it served on your balcony, or the way guests would be greeted when they returned from touring with drinks by the nicely dressed wait staff. I didn't tell you about the concert in the palace one evening or our day in Bratislava where the average age is 33 and KIA builds cars not far from the old town along the river.
But I will go again, and this time I will bring 40 clients because I want them to experience the "alternative" to hard-charging cruising. I want them to feel the peace I feel sailing this river that connects towns in central Europe like a necklace of authentic charms. I was off the ship every day. I was always in the center of town or an easy walk away. I saw more in a week than I would ever see off a mega-ship, off on my own or choosing the excursion that best fit my mood. But best of all, I relaxed. That is river boating's secret – the ease of discovery and a pace that matches the silk smoothness of the water as the ship sails silently along.
The last night was an overnight in Budapest, a city that deserves several pages of impressions. But here is just one. It is a city of wonderful, historic bridges. In the late afternoon of my last day on the Amber it had been announced that an air show would take place. My cabin was on the back of the boat and I had a large window facing the rear of the ship. As I packed for the next morning's departure, the air show started and it ended with fighter jets flying literally under the bridge just a few thousand feet from my window, skimming the water, and pulling up suddenly over our ship.
To be fair to Scenic, that doesn't happen on every sailing.
BUSING ON THE RIVER
By Senior Contributing Editor Richard Bruce Turen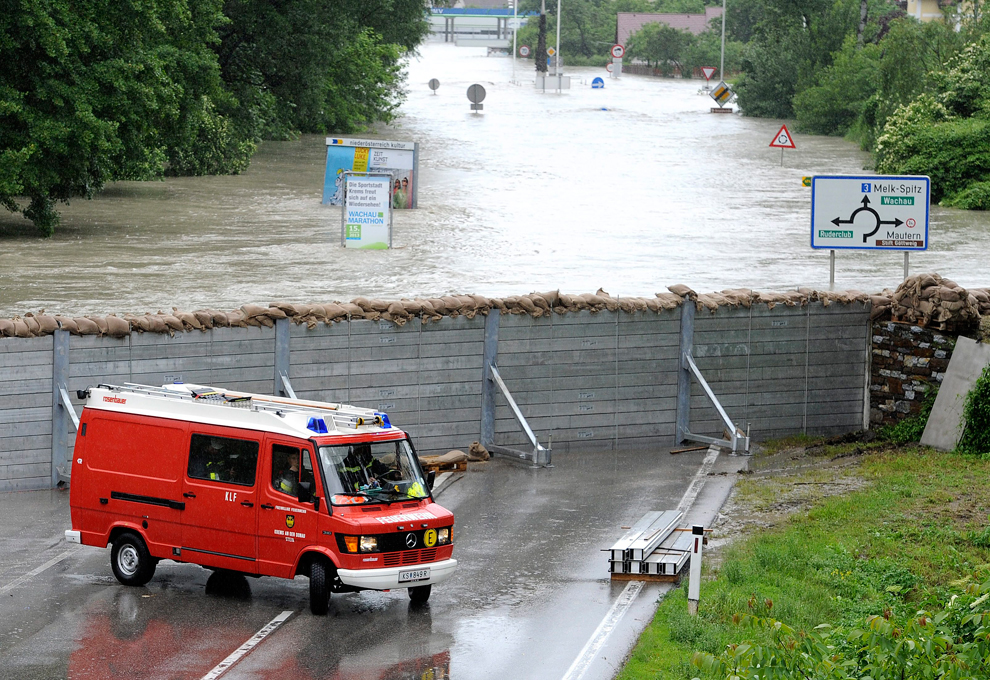 "Both high and low water levels can cause problems and unfortunately there's no way to predict when that will happen. I feel that you kind of have to just take your chances. The year we went it was low water that was the issue. The previous year it was high water"
-European River Cruiser "Patty" posting on Fodor's.com
The number of clients choosing to sail Europe's major rivers is growing at an unprecedented rate. This year the number is expected to exceed 500,000 guests from the United States and Canada. This represents a 700% increase in the number of river cruisers since 2001, a figure compiled by Viking River Cruises, the line that has managed to capture about 50% of that business.
You've seen those wonderful Viking ads. They are beautifully photographed and the entire industry has surely benefited by the images they project.
River cruising has become the fastest-growing segment of the travel industry by almost any measure. And it is easy to see why.
The rivers are calm – always calm, sometimes even serene. The boats seem to carry just the right number of guests as bridge heights and canal passages pose serious design restrictions that limit the number of guests. When Viking says its boats sail "to the heart of Europe" there is no disputing that statement. A seven-fold growth in the number of Americans experiencing river cruising means that the perspective new client may know someone who has just returned from the experience. If they don't, they are likely turning to various "forums" which print the views of self-appointed "critics". And a great deal of what they are reading is, let's be honest, a bit scary. It seems that the rivers of Europe can flood at any time making the deliverance of an itinerary as promised in the brochure unlikely. Drought in the warmer months is just as serious a problem. It seems that you can never predict water levels so you are playing a kind of Russian Roulette when you book a river cruise. The forums carry stories of cruises turning into bus tours and paltry future cruise credits.
As the owner and Managing Editor at a web site devoted to river cruising, I have seen our team deluged with questions regarding water levels, the safest time of the year to book, and questions regarding refunds should a cruise turn into some hybrid bus tour punctuated by nights on aboard a boat that may actually remain docked instead of sailing.
Here are some things I think we have to tell our clients as concerns full disclosure. Remember the legal test of liability. Is it reasonable to expect that, in your professional life as a travel consultant, you would have read or directly heard about water level issues and docking problems on Europe's major waterways? Is it reasonable to assume that you have either had or heard about clients whose vacation was negatively impacted by changes to their itinerary?
In my view, if the answer to these questions is "yes" then you have an obligation, legal or otherwise, to inform perspective river cruisers about the problem.
Now you could easily respond that we don't have any legal responsibility to inform clients booking flights that planes have gone down, that hotels have had fires, or that cruise ships have sunk. And you would be right. But the question is just how often do river boats have water level issues that impact the consumer's experience?
Writing in the Washington Post, syndicated consumer travel writer Christopher Elliott summarized river cruising this way: "The takeaway for anyone planning to take a European river cruise is clear: Don't expect it to actually be a river cruise if the weather won't allow it. You can minimize your chances of participating in an overpriced bus tour by planning your tour during the fall, which generally has more stable weather."
So what do we tell the client seated in front of us or calling to set up a vacation on the Rhine, the Danube, or the Rhone about water levels. Do we tell them "you pays your money and you takes your chances?" And what about cancel policies and advance notification of water levels? Oh, and finally, is it really true that river boats often, very often, don't have their own berths because of severe river overcrowding so guests soon learn that their balcony cabin is facing someone else's balcony cabin on the vessel right next door. Guests often have to cross over the sun deck, climbing a series of stairs, to walk across the open deck of the boat tied closest to the actual dock.
For those of you who are not fully familiar with the realities of river cruising, I hope the following observations are helpful:
01 – While September, early October, and the last three weeks of May seem to be the least likely times to experience water level incidents, the fact is that they can happen at any time. There are no water level guarantees.
02 – Anecdotally, It would appear that the rate of affected sailings is somewhere between five and ten percent, but no one knows for sure because the river boat lines have not provided these statistics.
03 – Height margins are critically narrow in this business. Some of the larger river boats have six foot drafts while smaller boats may be able to navigate with a five foot draft. Given the issue of low-hanging bridges, one company may be able to sail while another will not.
04 – Water levels do not affect entire river systems. In 2013 there was historically significant flooding and portions of Passau were under water. In 2014, sections of the Danube between Passau and Regensberg were affected.
05 – The Elbe is probably the major river most prone to flooding. France has had flooding and last year authorities had to close down all navigation on the Rhone and Soane.
06 – River cruise lines are having some success by off-loading guests from a bottleneck beyond which their boat cannot proceed, and busing them to a portion of the river where an identical boat is waiting to take them on. With its huge fleet, Viking River has been able to do this with some success. Other lines are extremely careful about planning, trying to avoid some heavy traffic areas where sufficient berths do not exist. They are trying to avoid overcrowded towns by using alternative small town ports.
07 – A fair number of guests on altered programs seem to feel that weather is beyond anyone's control and they praise the river boat line for "doing the best they could." Some river boat companies, including Tauck, now discuss the possibility of high/low water in their brochures and online videos. Tauck explains that sometimes the "River Gods" act up. But this does not mitigate the travel agent's responsibility to discuss the possibility with guests.
08 – River levels can and do change within a three-hour window. It is virtually impossible to notify clients one or two weeks in advance of river conditions on the day they are scheduled to sail. There is a site that aggregates water levels on the major rivers called wwww.rivercruiseinfo.com But their data is based on readings from the previous day and only serve to indicate if water levels are "higher than usual" or "lower than usual" in specific locks.
09 – The more expensive, more inclusive, lines seem to have a higher satisfaction record when it comes to hotels, schedules, and the handling of modified programs. The moderately-priced lines seem to often disappoint when alternative arrangements involve unsatisfactory hotels, long bus roads, and the general condition of transportation. When things go wrong, there are clear differences in the way each line handles on-the-spot changes.
10 – Future credits seem to be the accepted norm for compensation when guests arrive in Europe only to find that their itinerary has been changed. The lines seem to use a formula of 25%-75% based on the number of nights that need to be altered. Agents who intercede on behalf of their clients can sometimes achieve better results.
I have a bias here. I think that river cruising is a truly unique way to truly experience a destination without flitting about Europe like a hummingbird. I would sing the praises of this kind of vacation to anyone who will listen. But there is a growing chorus of consumer concern about the inability to obtain straightforward information about water levels and docking issues on Europe's rivers. It occurred to me that one of the reasons that we have not been getting information about this subject is that no one seems to be asking the line's direct questions about the number of affected sailings. So I asked six of the major river cruise lines three specific questions about these issues.
There seem to be two major hurdles facing the companies sailing Europe's rivers. There is, first, a growing perception that a meaningful percentage of these cruises do not operate as advertised as a result of high and low water issues. This perception is largely generated by negative feedback populating the major "critic" sites as well as anecdotal evidence from returning guests.
The second perception, once that can be justified, I believe, is that Europe's major rivers are overcrowded and sufficient berthing options simply do not exist.
In editing my own site dedicated to river cruising and writing about the subject for other publications, it occurred to me that I could not recall that any journalist had asked any river cruise line for exact statistics to use as a counter argument to these perceptions. So I decided to find out what the exact numbers and statistics were for "altered" sailings in 2015 as a result, specifically, of water levels. I think that travel sellers deserve transparency on these numbers.
I also asked what early warning procedures were in place to notify guests booked on a river cruise who might be arriving in Europe to find that they might be "busing" the river rather than sailing it.
Finally, I asked each of the major lines what percentage of the time "your river boats tie-up to other river boats in port requiring your guests to cross through adjacent boats to get ashore."
For purposes of clarity, I will not draw conclusions but will, instead, take you through the responses of each line:
AMA WATERWAYS –
Rudi Schreiner, the President of AMA thought the questions were important enough to address personally. He outlined three itineraries that had to be adjusted and pointed out that the lower drafts of AMA ships as well as deployment that tries to avoid typically problematic high and low water months in Europe, allowed AMA to operate 600 cruises between May and October with six required schedule changes. That translates to a 99% itinerary operation success rate.
AVALON WATERWAYS
We heard from Patrick Clark, the Managing Director at Avalon Waterways that "less than 1% of Avalon departures in 2015 were actually cancelled. Using the "altered" definition of itinerary changes brought about by water level issues, Avalon experienced "less than 5%" altered itinerary rate. This often meant transfer to an identical ship with "minimal disruption."
SCENIC
We received our response from the PR department at Scenic. They explained that they could not answer the question regarding altered sailings because "this is a privately-held company and there is some info they will not give out." They went on to explain that their "near carbon copy" ships enable them to switch ships near the high/low water marks so there are fewer missed ports.
Although I had specifically asked about 2015, I have researched cancellations and altered itineraries for all of the river boat lines going back several years. In the case of Scenic, for instance, record flooding in Europe in 2013 resulted in river cruises being turned into partial bus tours over a six week period in Europe. This resulted in a class action lawsuit accusing Scenic of violating Australian consumer law (the company is based in Australia) by "failing to cancel or delay cruises, offer alternative tours, or warn of expected disruptions."
I point this out because that might seem to be an unreasonable consumer protection given that water levels are, most often, not predictable for a given lock in the river until three hours of scheduled passage. And we know that Scenic did, in fact, provide alternative touring and accommodations. But in reading some of the charges, the real complaint here was the quality of the hotels used and the failure of the consumer to have an opportunity to cancel their travel for a full refund. This is not a Scenic problem; it is a problem that can affect any guests booked on river cruises in Europe during a period of unusually heavy rains or unusual and prolonged draught.
TAUCK RIVER CRUISES
The response we received from Tauck was detailed and specific. In 2015 they experienced "zero" cancellations and 16 departure or "Just under 10% of all departures" required additional "coaching". Six departures throughout the season required at least a one night hotel substitution replacing a night on-board. Guests had to change vessels to get around water issues on two sailings.
UNIWORLD BOUTIQUE RIVER CRUISES
Our responses from Uniworld came from their President, Guy Young. He pointed out that 2015 was "one of the most challenging seasons on record with regards to low water levels."
This is significant, as it is not really understood by many sellers who think that flooding is the major barrier to successful operation of brochure itineraries on Europe's rivers. In fact, Europe generally, and Germany specifically, had their hottest and driest summer in 2015 since records were kept. This is likely attributable to climate change and forecasts are that record draught and shrinking summer water levels will only get worse over time. Travel sellers need to be aware that heart of summer draught may be as serious a problem as flooding possibilities in fringe season months.
Uniworld had to amend 6% of its total European itineraries in some manner in 2015. Put another way, Uniworld operated 94% of its itineraries without any necessary water-related modifications.
VIKING RIVER CRUISES
Despite repeated requests, Viking River would not respond to any of our questions related to water levels and the number of cancelled or amended river boat itineraries in Europe last year.
My questions regarding prior notification resulted in a number of similar responses. Water levels change rapidly within a 24-hour period. Operations people at the various lines and my own review of weather reporting stations in Europe indicates that river levels can be affected by inches within a three-hour period. And inches "often" make the difference in terms of a river boat's ability to transit a particular lock or bridge.
So there is no industry-wide early warning system in place. Tauck contacts travel agents as soon as they know an itinerary is affected for sure. Uniworld says that it informs its agent partners when there is an itinerary deviation of any kind. AMA posts latest water level and itinerary standings online.
The issue of "rafting" or "double docking" is relatively clear. It is a fact of life on the most crowded European rivers. The Scenic spokesman said they have no recollection of a guest ever complaining about the need to tie up to other boats and added "most guests, I have found, are curious about the other vessels and this provides a look/see".
AMA has its own dedicated docking facilities in some ports including Vienna and Budapest. The berths on the Danube between Passau and Duernstein are the "most problematic" during peak season summer months.
Scenic points out that it takes an average of 18 months to build a new ship but more than four years for the lines to get permission to build a new dock. That would seem to be the heart of the problem.
So what are the takeaways for the travel seller? Despite its growth, by every account, the statistics show that over 90% of all European river sailings operate their itineraries with no need to alter their port schedules in any way. Some lines are operating at 95% efficiency on the rivers without any issues of any kind. But then again, severe weather can affect those figures dramatically in any year.
Shared berths and double docking is a fact of life on Europe's most popular itineraries. Berth construction has not kept up with demand.
And travel agents who sell river cruises need to be up-to-date on the latest weather information in Europe on the days immediately preceding a guest's departure.
Sailing calm rivers and visiting waterside towns and villages, is seen as a hassle-free way to explore the hidden gems of Europe. It should be a stress-free vacation option. But for the dedicated travel seller, there is a fairly steep learning curve involved in representing these products honestly and with integrity.
A SURPRISING "CONCERN" ON EUROPE'S RIVERS
By Senior Contributing Editor Richard Bruce Turen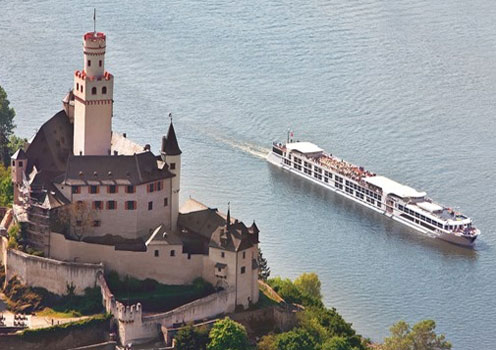 I was sitting in the lounge of a riverboat on the last night of a cruise along the Danube. We had tied up directly across from the magnificent Hungarian Parliament building. You could imagine the 961 rooms in the evening darkness. Budapest lights up its public buildings along the river, and the Parliament Building looked like a movie set about to start filming. Some riverboat operators take their guests on a magical night cruise to see the buildings illuminated by lights reflecting their gothic revival strength and elegance. Don't put your clients on any Danube cruise that does not include this event. For many, it is a highlight of the cruise.
Spread out in the spacious lounge were 62 clients from all over the United States, clients who had joined us on our annual vacation. Everyone seemed thrilled with the experience and particularly the friendships made and enjoyed. One of my clients, a frequent five-star ocean cruiser, mentioned that what he loved most about the river cruise experience was that "since there is only one comfortable lounge, you have this great gathering place to talk with 130 guests. I really felt as though we had ample time to relax and interact with one another and it surprised me how much I enjoyed that aspect of river cruising".
"So", I asked this former food industry CEO, "will you be doing it again".
"Oh no", he replied, "I don't think I could get my wife to do this kind of vacation again".
Then he told me why. His wife and several of the other folks in our group had been discussing the seemingly total lack of real security aboard the river boat we were on and others we encountered on our journey.
I circulated around the lounge stopping to chat with other members of our group, asking how they enjoyed the experience. I soon realized that most were saying they would not return given tensions in the world and the lack of security they were feeling. "We're sitting targets" was the phrase I heard mentioned more than once.
The idea that I was somehow unsafe on a river cruise in central Europe had never even entered my mind. I know the statistics. I have written an entire series on just how dangerous travel abroad is and what the statistical risks are. And, it turns out the risk of being harmed in some way is actually greatest if you stay home and never travel overseas. The safety record aboard river boats is staggering – you are even safer cruising the Rhine than you are flying to Dubai – and a long international flight is one of the safest things you can do in this life. Almost nothing is as statistically safe as flying on a commercial jet. But river cruising is even safer.
But I've learned to listen to my clients. I decided to look into the security issue when I got home to see just how seriously this subject is being addressed by river boat management. And I started thinking back over the week I had just spent cruising through Germany, Austria and Hungary. Had I seen anyone aboard the ship that seemed to be fulfilling a security role? No, really I hadn't. Had I noticed any security when walking through two other docked ships in order to reach our own? No, not at all. As a matter of fact I remembered specifically that after being asked for my room key, there was no security visible at all.
Then I remembered coming back to my river boat in Regensburg on my own, after a long walk. There was no one on the gangway to meet me or check my ID. I just walked aboard.
Two of my clients specifically said they would never come back on a river boat because "these ports have absolutely no security." Anyone could pull up in a truck and no one would stop them. We're right in the center of town."
I thought about that. Had I witnessed anything that could be construed as "Port Security" when we disembarked in these ports? I couldn't recall seeing anything resembling a police vehicle or private security.
So I began researching this topic and I contacted each of the major lines to see what kind of security they were providing their guests aboard ship and on the pier. This was not easy. One line, Viking River, did not wish to discuss the subject at all. I had to use sources at the company to get some of the information I was seeking. Others were cautious but helpful. "We don't really talk about security" was a phrase I heard more than once. But after some digging this is what I learned about security matters at the major river boat lines serving American guests in Europe:
AMA WATERWAYS – AMA has a security guard checking ID against their "arrival list" before guests are permitted to board the ship. The company uses a digital photo ID key card system to verify comings and goings of guests while the boats are in port. During the night when the ships are docked they are locked down and a "night watch" is in charge of on-board security. As with the other lines, AMA would not discuss whether or not an armed security officer sailed on their ships. My sources tell me they do not. AMA has contracted with at least one high-profile security firm to sail their ships and recommend improvements.
AVALON – Avalon includes information about "vigilance" in the first-day safety briefing aboard their ships. The line claims that "every member of every crew has been trained in security procedures." Every stateroom is equipped with an emergency button and exterior doors are locked and require key access after hours. Crew patrols every area of the ship on a scheduled basis after hours. Avalon has actually started stationing private security guards at the ship entrance in certain ports where the ship docks overnight. This already happens in Paris and Brussels and the line is looking at other destinations where it might be feasible. Security barriers have been added to control access from the sky deck and Avalon is testing the installation of CCTV camera security which will be installed on all of their vessels. Extra crew are assigned to the ships lobby area when guests from other vessels need to pass through to board their ship. While armed security is not provided aboard ship (not one of the river boat lines I spoke with would say that anyone on-board was armed) close ties are maintained with local port and police officials and they are frequently invited aboard to tour the ships and learn their layout.
CRYSTAL RIVER CRUISES: Crystal believes that its procedures "exceed river industry standards". These protocols include a 24-hour presence of two "security officers" on the gangway carefully monitoring who comes aboard. The line provides "24 hour security in port" but that really goes back to the presence of the security officers at the gangway checking ID for all passengers and their guests. Crystal's designation of specific "Security Officers" places them in a unique position. This makes some sense when you consider that Crystal's Rhine class ships carry 106 guests served by a crew of 68. One of their major competitors carries 130 guests served by only 39 crew members.
SCENIC RIVER CRUISES: The front desk staff and other personnel on Scenic receive security training. They "patrol" the ship every hour on a 24-hour schedule. This is verified with electronic check-in stations throughout each vessel. All guests must use an electronic tag to board the ship. Ships personal manning the entry doors, a Scenic spokesman explains, "are able to recognize guests by the second day". This, claims Scenic, allows the staff to know when someone is off the ship at any given time. Really? Perhaps Scenic is also offering memory training to its crew. When asked about pier safety, Scenic correctly points out that piers in Europe are under the control of the river authority and "they do not place any manned security at these piers". That seems to me to be a rather honest assessment of what I have witnessed in my time cruising Europe's rivers.
TAUCK RIVER CRUISES: The responses to my questions from Tauck seemed to be more specific than those provided by other lines despite a desire to keep matters of security preparation "confidential." Tauck has, in fact, contracted with a professional firm in Germany, to place a professional security agent on each of its vessels this year and next. On Tauck riverboats, all exterior doors are locked "at all times" when the ship is in any port. Guests can only gain access by scanning a personalized guest photo keycard. There is some controversy about photo-id scanners used on ships. Those that are reviewed by crew are subject to counterfeit and picture replacement hacking. Or, someone who wishes to board a ship can just try to look as similar to the person in the photo as possible to gain entrance. Tauck uses the preferred method, storing guest photos electronically when guests swipe their cards to obtain a "match". No guest, according to a Tauck spokesperson, can re-board a ship in port unless personnel imaging is used to verify the identity of the guest. Staff provides regular evening patrols and every stateroom on Tauck has a red emergency contact button.
UNIWORLD: The response from Uniworld was a bit different than others I received. The company says that its own surveys had shown that better and more visible security was a concern of their guests so they implemented a new policy inb 2016. A "security guard" is stationed at the entrance on every Uniworld ship to assure that those coming on-board belong there. Staff is always at the bottom of the stairs checking ID's. Uniworld does not have armed security personnel on-board but does have a security "team" on duty 24 hours a day monitoring all comings and goings of crew and passengers. In fact, European law would generally forbid the employment of armed guards aboard river boats so the guest may assume that local police would be called in to handle any serious or perceived threat.
VIKING RIVER: With explosive growth and slightly more than 50% of the American river cruise trade in Europe, Viking River is the de facto benchmark when it comes to river boat vacations for Americans. Viking, more than most lines, is hesitant to discuss issues related to security. But we were able to discuss the line's policies with company staff provided we did not use their names. Viking has an undercover security team on each of their vessels. A card system is used to issue ID to each disembarking guest which must be returned when the guest wishes to re-board. There is a Viking staff member in the entry way aboard the ship making certain that all identity cards are returned. When ships tie up in port, Viking staff, along with their security detail, monitor walk-throughs when the ship is tied up to others. Viking tries to tie up to its own sister ships whenever multiple berthing is required (walking through one or two ships to get to yours). Even when two Viking ships are together, security is monitoring the passageways, No one can "linger" or go beyond the reception area when passing thru. Viking's security staff, we are told, is present in the atrium and reception areas of the ship at all times and at the base of the stairs that take guests to other portions of the ship.
So we have the responses of each of the major river boat lines carrying Americans in Europe. Let me make some observations about what I have learned:
• It is generally illegal for a river boat to carry armed security officers on the major rivers in Europe.
• Tauck is the only company to specifically reference the employment of a dedicated, professional non-crew security officer on each of their ships.
• The term "security team" and "crew" is, in many cases interchangeable and represents some measure of crew security training. But since this is, as one line put it, "classified information we are surprised you are asking for", specifics regarding who these security officers really are and the level of training they receive is really unknown. Given the number of jobs and doubling up of responsibilities typical of contracted crew on riverboats in Europe, we wonder how many so-called members of a "security team" or "detail" are actually handling these responsibilities on a full-time basis.
• There have been some major improvements in the amount of security offered by heavily-populated destinations like Amsterdam and Paris. Armed security personnel routinely patrol the port areas where river boats dock. But in the smaller, idyllic towns along Europe's rivers, a police presence along the pier or quay is generally non-existent. While some US passengers seem to feel they want and need greater protection, this does not appear to be the perception of towns along the rivers with their limited resources.
• In some ways, security on a riverboat is analogous to medical care on the boats. There is no doctor aboard and there may be limited security aboard. But every crew member knows exactly who and how to summon a doctor or local law enforcement should the need arise. They even have their "home numbers" at the front desk.
I started this investigation because a surprising number of my clients told me they might not do another river cruise because of a perceived lack of security. I don't know if I have helped create any sense of comfort with what I have written.
It is a fact, I know, that my clients are more likely to die from a television set falling on them then they are a terrorist attack abroad. They are far more likely to die from a bathtub or shower fall than from all the terrorist acts in Europe last year.
Still perception can sometimes be misleading. I remember the famous 60 Minutes piece on the safety of El-Al, the Israeli Airline, considered one of the safest airlines in the world. As correspondent Steve Kroft walked through Ben Gurion Airport with the Director of Security services at the airport he wondered "why am I not seeing security in this airport?"
The Israeli responded, "Steve you're not supposed to see security. But raise your hand in a threatening manner and you will quickly meet them."
(Senior Contributing Editor Richard Turen owns Churchill & Turen, a luxury vacation-planning firm based in Naples, Fla. and is the Editor/Owner of the Churchill & Turen Media Group. He has twice been named the top-producing advisor in the $21.3 Billion Virtuoso Network and a "Travel Superstar" by Conde Nast Traveler. He can be reached at rturen@travelweekly.com)
A CHECKLIST OF OCEAN AND RIVER CRUISING TRENDS AND INNOVATIONS
By Senior Contributing Editor Richard Bruce Turen

I think that mid-summer, pre-election, maybe a good time to take a look at some of the major trends we are seeing in both the cruise and river boat segments. Since so much of the media concentrates on cruising's "Big Three", I am going to concentrate on some of the trends we are seeing at the upper ends of these markets:
THE CRUISE INDUSTRY IS GROWING AT ABOUT 4% A YEAR
This is happening despite some nasty weather, Zika mania, and perceptions of terrorist threats. C.L.I.A. is predicting that more than 24.2 million people will enjoy an ocean cruise this year. The biggest gains have been in Asia, up 24%, and in cruises that originate in Australia, up 14%.
CHINA IS CALLING AND THE BIG GUYS ARE ANSWERING
As recently as 2010, Cruising in China was still on the drawing boards. Cruises in China tend to be sold as complete packages and they are sold by Chinese middlemen who operate price-driven dealerships where they normally charter an entire ship or large portions of an available sailing. Carnival will have six of its ships calling in China this year and Princess has a new subsidiary totally dedicated to the Chinese market. Royal Caribbean has taken the single largest ship-risk, placing the new 4,905 Guest Quantum of the Seas in the market and Norwegian Cruise Line is building a ship specifically designed for the Chinese market.
The question that still needs discussion is just how appropriate are these "Chinese designed" cruises for the American traveler? To what extent will Mr. and Mrs. Mainstreet feel truly comfortable on a cruise designed for Chinese tourists?
LAST YEAR'S FASTEST GROWING INDUSTRY SEGMENT WAS RIVER CRUISING. BUT GOING FORWARD IN THE NEXT FIVE-YEAR CYCLE IT WILL LIKELY BE ADVENTURE CRUISING:
Luxury Adventure Cruising is poised, I believe, to become this year's industry growth champion. This all started with a 2013 report from the World Tourism Organization that placed the value of the adventure market at over $265 billion. If this is an accurate figure, it means that expedition cruising has enjoyed a 24-month growth rate of something like 195%, a staggering figure. Get ready for the advent of the adventure yacht boom. Here are some of the ley players in this growth:
Lindblad Expeditions-National Geographic went public last year and promptly ordered two new 100-Guest ships for US Coastal voyages. The company also bought Via Australis, and will place several of their ships in the Galapagos after major refurbishments. Lindblad invented non-scientific expeditions to Antarctica fifty years ago. The company operates six vessels carrying 28-148 guests. Instead of casinos and lounge acts your cruise is likely to include top tier naturalists, undersea experts, historians, and expedition leaders. You will also find a National Geographic photo instructor or photographer aboard ship to assure Pinterest Perfect Photos. Lindblad has started including organic food sourcing whenever possible. But, alas, there is no bingo.
Crystal Cruises will be taking delivery of a polar-class 200 passenger mega-yacht called the Crystal Endeavor in August 2018. She will be 600 feet long and at 25,000 GRT she will be the world's "largest and most spacious" mega yacht. She can handle travel within polar regions and in her initial season she will follow the migrating whales from the Arctic to Antarctica. In order to offer her guests the ability to truly explore some of the world's most remote destinations, the Endeavor will carry a number of "amenities" not previously seen on a luxury adventure vessel. These will include two helicopters to take guests for "flyovers', two seven-person submarines for deep sea dives viewing underwater glaciers and coral reefs, an ATV, a fleet of jet skis, and even a recompression chamber for serious Scuba divers.
Silversea has been credited with leading the growth trajectory of luxury adventure cruising. It began with the Silver Explorer in 2007 and the line will now take one of its five-star luxury ships, the 296-GuestSilver Cloud, and convert it into a polar-class vessel that will enable guests to explore some of the more extreme destinations on earth in the comfort of a one-to-one staff ratio with five restaurants. The line will take delivery of the new 596 guest Silver Muse in 2017. It is expected that this ship will have the highest staff to guest ratios in the industry. Silversea does not dabble in five-star Adventure Cruising. In many ways, the line is redefining the manner in which luxury travelers can truly explore the remote corners of the globe with the assurance that a well-stocked wine cellar will be awaiting them as they return to their ship.
Seabourn is approaching five-star adventure cruising with a somewhat different emphasis. The line is has designed some special itineraries that highlight specific portions of the world high on every adventure traveler's list. These include Patagonia, Antarctica, and the Amazon. Seabourn is getting two new ships, the Encore and the Ovation. Encore will be delivered later this year with the Ovation coming on-board in 2018. With these new-builds, Seabourn has decided to up the passenger count of 450 on its current Odyssey class ships to 604.
Scenic, the upstart Australian luxury tour and cruise company is launching, what it calls, "The World's First Discovery Yacht" in August of 2018. It is going to be sailing to the Mediterranean, Antarctica, and the Arctic, which you would expect of a self-described "Six-Star" vessel whose smallest suites have a butler and a veranda and measure 345 square feet. For something a tad more comfortable, there is a two-bedroom Penthouse Suite at 1,775 square feet. While it may be sounding as though the water routes through the ice in Antarctica may be rather crowded in the next several years, Scenic is also placing its "most technologically advanced yacht in the world" closer to home with a series of cruises in the Americas that include two 14-Day Circumnavigations of Cuba round-trip from Miami.
MEKONG RIVER CRUISING IS A SEXY ALTERNATIVE TO TRADITIONAL RIVER CRUISING
It is said that the Amazon has the world's greatest bio-diversity. But the Mekong River is second with over 1,300 known species of fish along its 3,050 mile long path across Southeast Asia. The so-called "River of the Nine Dragons" will travel the route of the kingdom of Siam to the Khymer. The Mekong is the next hot destination and travelers will discover that the ships deployed on this route are built locally and represent the highest levels of shipbuilding craft with dark wood floor and original furnishings. AMA Waterways, Abercrombie & Kent, and Aqua Expeditions are the leaders in this market.
FOLLOW THE FRENCH FLEET ON A SOFT ADVENTURE WITH FRESH CROISSANTS
It has been said that if you want to vacation in style with good food, just figure out where the French are going on vacation these days. But Americans have another option. They can sail with the French to all seven continents on the laid back, luxury French line Ponant. The original Le Ponant stills sails as a 64-guest sailing ship. But four sisters, Le Boreal, Le Soleal, L'Austral, and Le Lyrial now form the bulk of the fleet, 224-264 guest beauties each reflecting French style and curving lines but also featuring ice-hardened hulls for polar exploration. Each of the sisters features several lounges, a theater, library and a pool. Ponant's ships are heavily utilized by Tauck Tours in its inventory of escorted sailing itineraries.
RIVER BOATS RE-POSITION BEDS, AND CONVERT WINDOWS TO BALCONIES
There was a time, not so very long ago, when a river boat sailing any of the continent's major rivers was filled with 120 square foot cabins. That is close to the mandated size of a prison cell in many states. But things are changing on the rivers. River boats need to be less than 443 feet long to fit through the various locks. There are strict limitations on height given low-handing bridges. So river boats have to get creative within narrowly defined space parameters for cabin design. Uniworld has a simple little switch that raises window glass to form an open-air solarium. Scenic Cruises has a "Sun Lounge", a balcony surrounded by glass that can be easily opened to the river. AMA Waterways has one-upped its competitors by designing twin balcony suites consisting of both a French balcony as well as a larger true balcony. But perhaps the smartest and simplest innovation is that of Avalon's Panoramic Suites which constitute a majority of its cabin categories. Avalon has managed to just turn the beds around so they face the window. The glass wall in front of the bed opens so guests get a sense of floating on the river from the comfort of their bed.
SPA CABINS AND ENVIRONMENTAL STATEROOMS HIT THE LUXURY CRUISE MARKET
Seabourn added new Penthouse Spa Suites on the Quest and they will be added to the line's other ships this year. These suites are just one deck above the ship's larger than usual spa facilities. Each of the suites is one-bedroom with a sitting area and they are decorated in a similar style and colors to match the spa below. They will feature specially designed oversize showers, spa bath amenities, and a soundtrack of soothing spa-influenced music. Crystal Cruises is taking a different approach to health and wellness. The Crystal Serenity came out of dry dock with 70 remodeled cabins that are cleaned using carefully selected hypoallergenic products. Each cabin is also equipped with special air filters to improve the quality of air. The hotel industry has flirted with this notion of "cleaned more proactively than our regular rooms" concept and decided to abandon it. It remains to be seen if Crystal will find an audience for environmentally treated cabins.
"WHEN SHOULD I GO?" BECOMES TOUGHER TO ANSWER ON EUROPE'S WATERWAYS
By Senior Contributing Richard Bruce Turen

While the river boat industry continues with record-setting growth, more and more river cruisers are wondering when they should be traveling Europe's most enticing rivers.
Through all the marketing hype and announcements of new-builds, agents are rushing as quickly as possible to jump aboard this fast-moving river boat train. But amidst all of the noise, there is this voice in the background, muffled but discernable, asking  "Yes, but when should I take this trip along the ______."?
It is the voice of the consumer, the purchaser of the "hottest" product on the travel store shelves. And I'm not even just talking about what Viking River is building.
The "When" question is, of course, never addressed by operators of river boats in Europe. Their job is to fill berths and April and October berths going empty is just as much a problem as mid-summer vacancies. But that has not been much of a problem in the past two years with record-setting bookings leading several of the leading lines to quietly tout that the season has been put to bed. The official industry position about when to go on a river boat vacation in central Europe has been to state simply that there are advantages almost any month you choose.
That, of course, is true. April and May sailings offer fewer crowds ashore. During the summer there are festivals and less chance of rain. The fall is a time of lower prices and you just can't beat the street sausage during late November and early December Christmas Market sailings. But it might be that travel consultants will need to add still another title to their growing portfolio of stuff they need to know: Vacation Climatologist.
We just have to start paying attention to worldwide weather patterns because they are becoming so severe that they can seriously impact even the best-intentioned vacation plan.
Earlier this week, I received an e-mail from Tauck saying that there was high water on the Rhone and that water levels have risen so rapidly that river navigation has "been closed".
This was a trip in which one of our favorite clients was traveling with her daughter, an important opportunity for them to spend time together. They had asked me about travel in May, and I remember saying that it was one of the months I like best along Europe's waterways because of the cooler temperatures and the likelihood of less tourists in the towns and villages along the way. And ever since I received notice from Tauck about my clients, I have agonized over my advice. Tauck's letter went on to explain that "due to the unpredictability of river levels," certain options would be made available to my clients.
Wait a moment. Unpredictable water levels. How do I best communicate that to a client? When should I have told these clients to travel? And how should I best answer the "When Should I Go" question in the future?
The quick answer is that summer travel in Europe is always best. But is it? And if it isn't wise to tour Europe in July and August, for example, just who is going to give the seller that information? No one. We have to become Vacation Climatologists. Sorry, but we do.
So questions remain. My clients are now living on their river boat, taking bus trips by day. This is not exactly what they had paid for and, to its credit, Tauck, greeted them with a choice on arrival in Europe. They could continue on with their trip and receive a $1500 per person voucher for future travel. That seems fair, even generous since flooding was no fault of Tauck's.
The second option, which eleven couples of the sixty or so on-board selected, return home, receiving a full refund for the unused portions of their trip. Tauck would include rail transportation to Paris as well as an overnight in Paris before a flight out the next day. If Tauck arranged the air, they would make any necessary changes. If the guests had done their own air it was up to them to make changes.
So in this case, I feel the supplier has done what is appropriate. But that still leaves several unsettled questions.
Why do river boat companies downplay the importance of weather and water level issues when it seems to affect so many river boat activities?
Then there is the rather important question of "What Did they know and when did they know it". My guests were informed their river cruise would be a bus tour on arrival day. Not what I expect from Europe's top-rated line.
The fact is that Tauck, Uniworld, Avalon and AMA are all members of CLIA which has touted its new "Passenger Bill of Rights" that applies to guests on each of the member lines. One important provision of this document calls for timely information updates." I do not recall that any of the member lines have proactively notified agents of pending European water level issues in advance of the guest's departure from the States. There is no central clearinghouse for this kind of important information for travel agents.
Tauck's reaction to issues of water levels was the design of a rather clever animation video about Europe's "River Gods". The video explains that sometimes the river gods are in a bad mood and they don't want anyone traveling on their territory. But, no worries, the video points out, your vacation will not be disappointing as suitable land arrangements will be substituted.
Other river boat companies don't even touch the subject. Legally, it would appear that no river line is required to advise booked guests in advance of changes to their itinerary. This is covered in the fine print. River boat companies do not have any standard compensation model for cruises that turn into bus tours.
It has become harder to know how to answer the "When Should We Travel" question. But here is some information that might, at least, put the question in perspective:
• In 2014, mid-summer temperature records that had stood for literally hundreds of years were shattered by Europe's hottest summer since records were kept.
• No one born after the year 1976 has experienced any European summer that was "colder than average"
• At the moment this is written, river boats from many companies sit and wait on the Upper Rhone for water levels to go down. The river's "traffic lights" are, in many cases, not working. Thousands of cruisers are affected.
• CLIA cannot tell us the number of river boat departures that fail to operate, as scheduled, due to high or low water levels. One percentage I've been given is 3%. I think that figure must be low.
• The Captains of the boats now stranded cannot provide any clear picture of what comes next. They simply don't know and there is a clear breakdown in the information links between waterway management and the lines that use their services.
• We now know that portions of Europe have experienced so-called "mega heat waves" in mid-summer in 2003, 2010, and 2014. In 2010, temperatures in Moscow reached daytime highs of 101F causing massive fires. The death count of the 101F heat wave in Russia alone is now said to have killed 55,000 people. These were the warmest summers on record in Eastern Europe since the 1500's.
The rain from the Alps swells Europe's river in late April and May, severe heat and drought are becoming serious problems in late June, July, and August and, even if the river boats are operating perfectly with "just right" water levels, I wonder about counseling guests who may not be in the best of health to deal with the possibility of temperature extremes while walking ashore.
The fall usually means the end of the draught but rains begin and the rivers begin to swell again.
Suppliers just don't train agents to be weather climatologists. The brochures never discuss the increasing risks of high or low water or stifling summer heat. Marketing people prefer to not deal with negatives. So it falls on us to try, as best we can with limited resources, to tell our clients "When to go".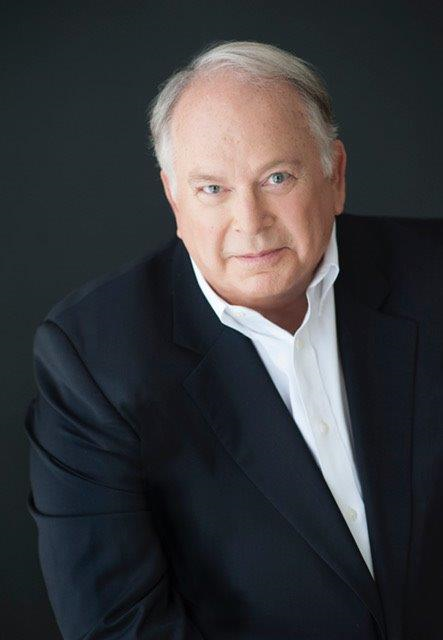 Richard Bruce Turen is the Managing Editor of the Churchill & Turen Media Group,  He has been named "The World's Top River Boat Specialist" for the past six years (Conde Nast Traveler) and has been named the top-producing travel consultant in the worldwide $20.3 Billion Virtuoso Network of top-tier travel consultants. This former Love Boat Executive has been a Consumer Travel Advocate/Writer for more than two decades and he has appeared on numerous radio and television networks. He hosted his own cable televisions series for fourteen years and currently serves as the Senior Contributing Editor at the most influential travel industry magazine (Travel Weekly). Richard is the author of three books. He owns Churchill & Turen Ltd., a luxury Vacation Planning firm based in Naples, Florida with clients in seven countries and forty-eight states. He can be reached at  rturen@traveltruth.com   Richard's industry articles can be accessed by simply Googling his name and Travel Weekly.