DIRECT ANSWERS TO YOUR RIVER BOAT QUESTIONS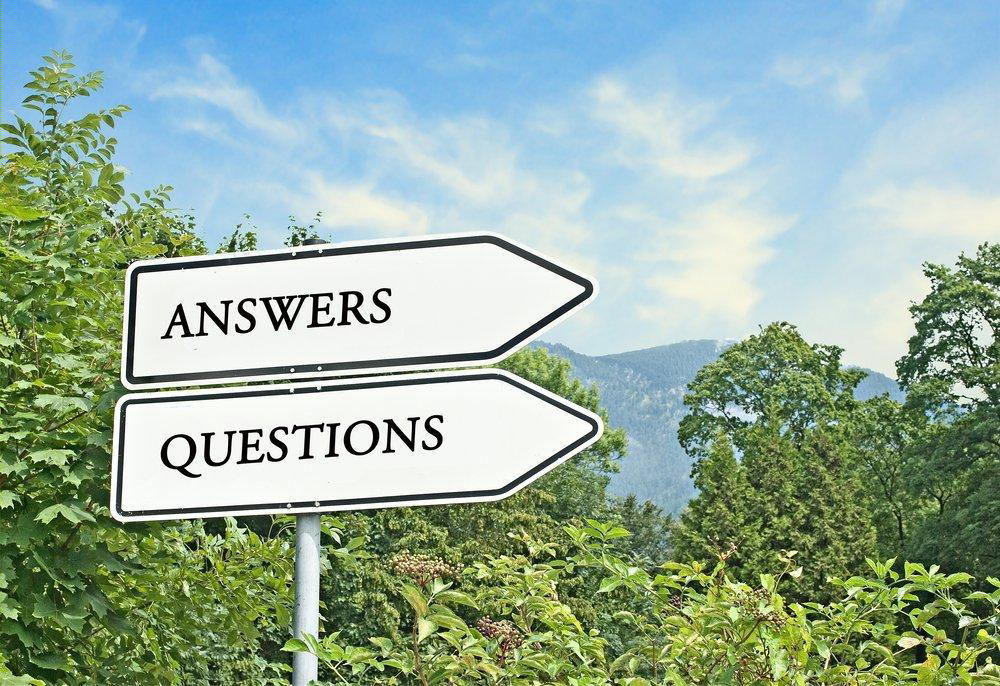 Q - We are talking with friends at the Club about doing a river cruise next summer, perhaps doing something along the Danube River for about ten days. There has been one possible objection - one of our friends feels that river boats are too restrictive and will not allow us the opportunity to go off the ship to have dinner ashore, something we would really enjoy doing. I told them I would check with the experts. Wish there were more sites like this. My favorite is your site totally devoted to travel Q and A. Really enjoy the mix of topics. Keep it up. 

A - Your friends do have a point but there are some strategies. Some of the lines, particularly Crystal, are including a fair number of overnight stays in cities like Vienna, Budapest, and Amsterdam. In addition, in the smaller towns like Krems, Lintz, and Melk,  you can remain  ashore, have a lovely dinner, and then hire a taxi to take you to the dock where your river boat is spending the night. The distances covered on river cruises are not great and re-connecting with your vessel, though involving a potentially steep taxi fare, is not particularly challenging. Crystal's on-board Concierge Team will arrange dining reservations and even transportation ashore.

Q - Two questions,

1- We want to book a river cruise for next October 19th on Avalon's Active Discovery from Prague to Budapest We are getting a bit anxious about the low water levels this year, but of course realize that no one can predict next year's level.

Another option is for us to go in June. Any recommendations for the best chance to avoid inadequate water levels, whether high or low?

2- Any reviews on Avalon's Active Discovery Cruises run by Globus?

Thank you so much for a prompt reply.

A - The reviews for Avalon's Active Discovery Programs have been good. The line has done an excellent job branding the kinds of physically active activities offered by many of their competitors. It is the way that river cruising will attract a younger demographic and it is what river boat executives are talking about in their boardrooms. We are seeing a decline in interest in traditional historical touring within Europe and the riverboat experience is part of that trend. 

Avalon has designed a number of programs that include hiking, biking, and kayaking.  One of their competitors, AMA Waterways, has teamed up with famed adventure travel company Backroads to create unique activities for travelers who want to get out and explore on foot and on bike without the need to sit in a tour bus for several hours. 

We are not particularly enthusiastic about your intended travel dates. Our rule of thumb, when it comes to the Elbe, Danube, Rhine, or Moselle rivers is to have our clients home by October 15th. The rains can be bothersome during the last two months of October and all of November. We feel that these are times best avoided on the rivers. As the rain increases, so can the condition of the locks along the route. Flooding is not predictable but a late October departure increases the odds of a water level issue. That is one reason that you see price breaks during this period.

Q -  How active are the daily walking tours?  My wife & I are somewhat challenged by long walks.  We can easily do a mile or 2 per day but must move slowly.  My wife wears a "boot" that restricts ankle movement due to multiple surgeries & I have lower back issues that prohibit long walks without periodic rests.

A -  Without knowing your travel profile and health history, we really can't offer a meaningful recommendation. We will tell you that, based on the information you have provided, we think that you should avoid river cruising unless you are willing to have your advisor arrange private drivers in each of the major ports. Even the slowest walking tours offered by the various lines will be inappropriate for your back and your wife's "boot". You will need frequent bench stops that would slow down the rest of the group. You sound like perfect candidates for private driver/guide arrangements that are suited to your specific medical conditions. Our concern is that the amount of walking that forms an important part of ever river boat itinerary is either going to be impossibly difficult for you or injurious to your conditions.

Your advisor may be willing to take on the challenge of private arrangements but this will be a rather significant additional vacation expense. There are firms that specialize in travel programs for guests with impaired mobility issues. You may be a candidate. 

Q- Please help me get the lowdown on an issue of great importance to me and the possible preservation of my marriage. My sister-in-law has put it in my wife's head that we need to join them on one of these fancy river cruise boats in Europe. I farm for a living and I just don't have any objection to making my wife happy, to endure her sister and her husband, and to relax on a boat for a week. I hear that most everything is included - all fine. But we just received the Avalon brochure and it looks like some of the folks wear a coat and tier for dinner etc. I do own a sports jacket but I haven;t had a tie around my neck for about thirty years. Just how dressed up would I have to get on a Rhine River cruise and will most of the men be bringing along tuxedos? Appreciate your time. 

A - You're going to be fine - no ties required and no tux ever. A sports jacket with an open collar shirt is as fancy as you need to get on Avalon. Some folks go in a few days early and like to dine in fine restaurants  ashore but even then, you will have no worries. Some of the major cruise lines do have designated "formal nights" but even then you can dine in a specialty restaurant where the dress is more casual. 

The trend, on both oceans and rivers, is away from formal dress. The problem for the cruise lines is that they do often appeal to an international clientele that prefers dress-up dining.  But no issues at all on river boats. Best, however, to leave the overalls at home. 

WE HAVE BEEN DELUGED WITH QUESTIONS, CONCERNS, AND REPORTS FROM FRUSTRATED RIVER CRUISERS AND THEIR TRAVEL AGENTS REGARDING THE STATUS OF UPCOMING FALL AND CHRISTMAS SAILINGS. THE CONSUMER PRESS AND THE SELF-PROCLAIMED 'CRITICS' ARE PROVIDING A FAIR SHARE OF MISINFORMATION ON THIS SUBJECT. FOR THE BEST PROSPECTIVE, WE URGE READERS TO REFER TO TRAVEL WEEKLY,  THE MOST RESPECTED INDUSTRY PUBLICATION, THAT HAS JUST PUBLISHED THE FOLLOWING UPDATE: (Protected by Copyright - Northstar Media - Reproduction or use of this material is Prohibited)

NOVEMBER 16, 2018 - CURRENT WATER LEVEL OVERVIEW

AMSTERDAM -- A record hot, dry European summer has persisted into fall, leaving river cruise lines scrambling to reroute ships and keep customers sailing. That is particularly true on the Rhine, which is so low that historical relics and a World War II bomb have been found along its dried-up riverbed.

While high and low water levels are cyclical, causing river ships at times to reroute or to temporarily bus passengers to different ships or hotels to complete their itineraries, it is almost unheard of for such low levels to carry into October and November.

Earlier in the season, the Danube and the Elbe were most affected, and there are still scattered issues on those rivers. But last month, the Rhine hit a record low, forcing river lines to abandon their popular Basel-to-Amsterdam sailings when the port of Cologne, Germany, was shuttered.

Photos reveal that the river, which is a key commercial shipping route, looks more like the southwestern U.S.'s perpetually dry Rio Grande -- which many New Mexicans sarcastically refer to as the 'Rio Sand' -- than like one of Europe's main waterways, on which you can now see huge, exposed sandbars; wide, dry banks; and exposed river bottoms. 

In some places, the water is so low that you can practically walk across, according to river cruise employees on recent sailings.  Late last month, a bomb was found on the dry riverbed in Cologne. And in Budapest, a ship from the 1600s with 2,000 gold coins was discovered, according to news reports.

While this year's weather is extreme, high and low waters are cyclical, much like snowfall for skiers or hurricanes for beach vacationers. Because issues can pop up every few years, river lines always have extensive backup plans that include everything from simple cancellations and refunds to swapping passengers between ships at points that become impassable. 

The river lines use motorcoaches and hotel stays to keep tours moving on their scheduled routes, and they develop alternative itineraries that keep passengers sailing, albeit to sometimes unexpected ports of call. 

How dramatic the impact is on guests, who have already paid thousands of dollars for their vacation, depends largely on the cruise line. 

Viking, which has the largest European river fleet, declined repeated requests for information about how many cruises have been affected this year and about how they handle refunds, changes and cancellations.

A spokesman for Tauck, which has eight ships on Europe's rivers, said the company had been forced to cancel three sailings this year, one on the Danube in August and two on the Rhine in October, as it prepared to close out the season.

Walter Littlejohn, head of Crystal River Cruises, which has five vessels in Europe, said he had lost count of how many itinerary changes Crystal had made this year in an effort to keep passengers off buses and on the water.

AmaWaterways, with 16 ships on affected rivers, has had a combination of ship swaps and slightly disrupted itineraries. The focus has been on developing new itineraries to keep guests sailing.

CroisiEurope reported that it spent most of the summer swapping passengers between ships running from opposite ends of the unpredictable and extremely low Elbe. 

And Avalon said it has used a combination of cancellations, ship swaps and moves to land-based itineraries.

Cost to cruise lines

Steve Born, chief marketing officer for the Globus family of brands, which owns Avalon, said, "When there are conditions that compromise a portion of a river, we create an alternative on land that still gives our guests all of the included destinations and experiences. In these cases, our Globus operations base comes in very handy ... to allow us to quickly react."

Born added, "If the conditions require that we are forced to overnight in a hotel as opposed to the ship, we make those arrangements and work out guest compensation at that moment with the guests directly on the cruise."

James Hill, a U.K. agent who has been selling river cruises for more than 12 years, said that low water is not a new problem. And the costs to river lines are "not inconsiderable." Those costs include moving or renting motorcoaches, hotel rooms and meals, putting together new excursions on short notice and extra administrative and operations expenses for altering itineraries and notifying guests.

Additionally, many companies offer customers compensation for "lost days," either as a cash refund or as a future cruise credit. 

Hill said a cash refund "comes straight off the bottom line," whereas a future cruise credit is "meant to get the client to book a further cruise, albeit at a lower cost, thus deferring the cost to the bottom line to later years." 

"The hidden cost of a long season of low water is that people looking to book their first river cruise may well read reports of dissatisfaction on the various websites and decide not to book at all," Hill said. "Those who have had a couple of successful trips may well count themselves as having been lucky and call it a day!"

Indeed, many companies are hesitant to share too many details of their compensation policies with the news media for fear of scaring off customers. 

For example, when asked for details on the impact of low water on their sailings, Uniworld Boutique River Cruise Collection CEO Ellen Bettridge said simply, "We always proactively share updates with guests and partners, and in most cases, for the limited number of cruises impacted, are able to seamlessly alter small sections of the trip to offer an equally rewarding itinerary."

Still, there is no end in sight as river cruise operators head into the Christmas market season. AmaPrima captain Ron Schuegard said the Rhine would need at least two weeks of nonstop rain for things to get back to normal. 

Alternative itineraries

But that doesn't mean the season is over. AmaWaterways, Crystal and some others have restaged their Amsterdam-Basel routes to the picturesque towns of the Netherlands and Belgium -- basically the spring tulip route without the tulips -- and are prepared to continue altering itineraries as the fast-changing rivers allow.

Passengers aboard a recent AmaPrima sailing that was rerouted through the Netherlands seemed more than pleased, not only with the company's generous compensation offers but also with the opportunity to visit towns they might not ever otherwise have seen. 

Heading into the holiday season, said Susan Robison, a spokeswoman for Crystal, "We have multiple contingency plans if needed, including a Moselle itinerary that features a number of picturesque villages and cities that have some of the most charming and atmospheric Christmas markets in Germany."

By River Cruise Editor Jeri Clausing

Q - One thing no one seems to ever address is just where the river boat lines will dock their ships in cities like Vienna, Budapest, or Passau. We've been on several Seabourn Cruise and one Crystal and our TA was able to get us docking information. But we're having a tough time figuring out where our river boat will dock. To us, this is really important as we want to be centrally located for walking and shopping. We're likely going to book Viking River and were wondering how we might find out. 

A - You are wasting your time. The local harbormaster determines docking just hours prior to a boats arrival. Most of the boats share the same downtown docking area and they are usually bunched quite close together. When they are tied up to the same berth station, there is no way to know positioning in advance. As we have pointed out, multi-berthing is going to become even more the norm as new ship-building has far outpaced the construction of additional dock space. You will likely be walking through your next door neighbor's "den" en route to your floating hotel on the river.

Q -  We have sailed with Silversea to four continents and now want to try River cruising in Europe. But we must admit to several levels of confusion regarding the "personality of each river. My husband is 63 and has been retired for almost 20 years. I am also in my sixties and currently work as a technology instructor at a local college. We live just outside of Seattle, and we would look forward to traveling with some Trumpies as long as they don't wear their red hats into the dining room. Our intention would be to pass on most shore excursions and go on long walks by ourselves. One of the things we are most looking forward to is the ability to relax and enjoy watching life on the river. We would likely select the highest level stateroom so we can have our privacy and not have to go up on the top observation deck with everyone else. Any of your wonderful advice would be appreciated. 

A -  It seems to us that you are assuming more cruise time on the river than is typical of many itineraries. The river cruise ships are typically tied up all day and night with just a few hours of cruising. So look at times in port carefully. The Rhine is the busier of the waterways. It is wider and has all sorts of traffic on the river and some industrialization. For river "watchers" it can be the most exciting. You will pass many vineyards on the Duoro River in Portugal.  The shoreline is more serene and less trafficked. The rivers in France tend to be narrower and pass idyllic villages and towns. But you won't find castles up on the hill. You will, however, see barges traversing the river. The Danube runs through some of Europe's greatest cities and is relatively quiet and narrow.

You might want to look at one of the two owners suites on the aft end of the Scenic boats. Their positioning allows you to view both sides of the river. Crystal has the best suites on Europe's rivers. We would urge you to be open to the idea of sitting up on the top observation deck with 360 degree views. The upper deck is often not crowded. 

Do check itinerary times carefully to be certain you have the time to enjoy sailing along whichever river you choose.There is our advice and all we ask in return is some advice from you about how your husband was able to return at age 43. Are you in the Witness Protection Program? Did your husband hang out with Bill Gates in his garage back in the day? 

[caption id="attachment_2228" align="alignleft" width="212"] Viking Longships Aquavit Terrace[/caption]

Q - Well congratulations, it looks like you have done your job and now I may have to sell my house, empty my 401 K, and tell the kids to pay me back their college tuition! We just returned from our first river cruise on Viking River and my wife absolutely loved it - so did I. River cruising is so tranquil, so warm and friendly, and you really do feel that you are silently sailing through the beating heart of Europe. This site convinced us to try the experience and we loved Viking's combination of contemporary design, some drinks, a free shore excursion in every port, and pricing that actually comes out to less than a nice vacation in southern California. We're absolutely hooked on the concept. So here is my question. Given our age and inclinations, we will be going on two or three river boat cruises a year into the foreseeable future, (We know we will be repeating itineraries but we are looking forward to trying identical itineraries with different lines). I think it might make good sense to get enrolled in the Frequent Flyer Program of the airline that serves most of the cities Riverboats sail from so we can begin to accumulate miles. Which airline would you choose going forward?

A - Lufthansa. For central European destinations they have excellent connections through Munich or Frankfurt. But that is a general answer - we would really need to know your gateway city to properly respond. Lufthansa is most involved with river boat lines. 

Q - We are three couples and we are about to book an AMA river cruise from Amsterdam to Budapest, an itinerary I know you rate quite highly. This trip is going to be about 14 months away and we see there is a reduced airfare offer on this sailing. But wondering if we book now whether that reduced rate airfare could become "Free Airfare" if the ship is not selling? We can well afford this trip but it would bother us if there was a later, better deal. How does this really work on AMA and some of its competitors. I think other RBR followers might like to know.

A - River boat companies, the better ones like AMA, rarely do late discount offers. They just don't need to. In fact, river boat executives often complain about the fact that their boats are all going out full, a wonderful thing, but they just don't have the space to accommodate  the number of travel agents and travel writers the Marketing and Sales Departments would like to experience the ships. The best pricing is usually given to the first 40-50% of those who book. Discounts are normally pulled after a certain period of time rather than added at the end when early bookers might get really upset. If, in the rare case, that your small group is affected by a special offer from the line for new bookings, your travel consultant will have the kind of relationship with the lines they sell to have the price matched. There are lots of reasons to book through a professional - but price protection is one of the better ones. 

Finally - one caveat: River boat lines only carry quite limited number of guests. They often sail in and out of non-competitive destinations like Venice or Budapest. The lines are not really in the position to negotiate great contract pricing with the airlines, so always check out any river boat air deal carefully.

Q - We sort of like the concept of cruising with younger folks on a more active itinerary and were wondering if you think U could be a good time for us. We are mid-fifties, both optometrists, heavy-duty Seattle area bike riders, foodies, and weekly long hikers. We voted for Bernie and we don't want to be surrounded by racially prejudiced types. Hope this helps.

A - Well that's pretty clear. Why not not load up at Whole Food and go cruising on Portage Bay?  We've received quite a few notes from folks worried that their cruise or riverboat vacation will be dominated by discussions of the Second Amendment and why we need a wall. Actually, it is far more likely that conversation will revolve around Tiger Woods comeback and and the fact that The Google seems to know an awful lot about us. 

U by Uniworld is trying very hard to appeal to 21-45 year-olds. You are definitely not too old to give this line a try. Shore excursions might include a pub crawl in Rouen or a rooftop tour of Paris. You might favor paragliding over the Vexin Nature Park. There are single and triple rooms and a room-share program so you might encounter some noise at night. Choose your stateroom carefully.

Q -  We are thinking about booking a Category 6 stateroom with Tauck on a France itinerary. We understand the cabins have been redesigned somehow and we are wondering if they are improved enough to make them a sound choice/investment. I look at investment carefully and want to see what I am getting for my money, as you can well understand. Should we invest in Tauck?

A - Sorry - Tauck is a family-owned company. They are not publicly listed. That means your "investment" would be in renting one of their cruise staterooms. The fact is that Tauck is one of the very top-tier lines. You might want to peek at our reviews. As a rule we recommend that you never make any major travel choices based primarily on cost. If you do, you will be sharing an island that floats with folks who were also buying on price. It will be a floating Dollar Store. 

Here are some highlights of the updated Category 6 staterooms:

The bed is now turned toward the water.

There are fewer on-board guests - 98 instead of 118. That can make a big difference. 

Large bathroom with extra large shower featuring rain head and hand-held hardware

Nespresso coffee machine and refrigerator. 

Larger sliding glass doors.

Additional drawers and counter space

More contemporary furnishings in neutral tones.

Q - We are about to make a decision on doing a river cruise vacation with our college-age children. There would be five of us. We obviously want to spend time together, enjoy fine food and wine, and explore the villages on bicycles or hiking. A floating senior citizen center where no one gets off the boat to explore is something we are hoping to avoid. Our agent is trying to convince us to do a cruise ship because the crowd will be much younger. But we've just had a friend who says we should talk about barging, something we know nothing about. The kids were more interested in sailing a river than an ocean or the Med but now we're really confused. Seems like we have three options. Price is not so much important and we're fairly well-traveled. The kids have all been to South America and Europe and my wife and I have spent time in Southeast Asia. Any recommendations for my dilemma? Love the site. You have no ideas how helpful it has been but we wish there were more on Barging. 

A - The first thing you want to do is listen to the kids and forget what the agent is suggesting. The thing about cruise lines that few in the industry will openly acknowledge is that the higher up you go in quality there is a matching increase in average age. There are certain cruise lines where life is a carnival and the conga line forms about fifteen minutes before the anchor goes up. In the river boat sector the only line that caters to a younger demographic is U by Uniworld. You might want to look at it if you think you could stand being ensconced on a boat with primarily milllennials. One can only pray that the Wi-Fi is working properly or there could be Frappacino riots. 

Be careful with barging. It is an incredible vacation option, particularly in the south of France, but barge staterooms are smaller than the average prison cell in California. Barging is also a form of travel Russian roulette. Our advice is to delay your barge cruise until you can travel as a party of five or six. That will enable you to charter one of the lovely 3-bedroom boats with much more room and more luxurious accommodations.

There are small cruise ship lines like Sea Dream, that have boats with fewer guests, 50 cabins, than even river boats. Sea Dream could be a wonderful option for the family, calling at ports their obese tonnage sisters have to pass in the night. 

Finally, allow us to burden you with a specific recommendation. We think that AMA waterways might have appeal to everyone in the family given the line's operation in France and superior bike and hike programs. We do want to suggest that you worry less about the presence of seniors on your trip. They really remain on-board and they may step on you in their haste to depart the ship to explore ashore.

Conditions along the Danube river remain relatively unchanged, with Europe's hot, dry summer continuing to cause low water levels in some areas. The situation has improved somewhat with recent rains, although the river is still far below its normal level. These low water levels have the potential to impact upcoming Danube cruises, particularly along the stretch between Passau and Regensburg.  Conditions along the river are subject to change with short notice, and to varying degrees, select itineraries may be affected through the coming weeks. Itinerary alterations could be minimal, or more material including additional motor coach travel or other tour adjustments.

We are continuously and carefully monitoring conditions along the Danube. Should there be a major itinerary change, we will inform impacted guests as soon as those changes are known and confirmed.

If you are currently booked by another agency, your travel consultant will be keeping you appraised of the situation as information from the lines, normally minimal, becomes available. . We recommend reading our articles on this subject carefully. Booked guests should be aware that alternative arrangements are normally made by staff aboard the affected vessel in conjunction with company headquarters, Note that the ability to sail is often a matter of several inches of draft and conditions  can change hourly.

Our research indicates that between 6-8% of all riverboat itineraries in Europe are altered as a result of water-level related reasons. The river boat lines do not accept this statistic. There is no statistical evidence that we have seen that would be predictive of water level issues in any particular month with the exceptions of April, late October, and, increasingly, the second half of August into mid-September where climate change is producing hotter, drier weather with less rainfall. 

Questions Worth Asking Include:

Will my insurance cover us if we cancel before leaving home? (Cancel for any reason coverage might)
If we arrive in Europe and decide not to do a modified bus tour, what are our financial options.? Will we receive a full refund?
Will we be switched to another company boat in the same cabin category 

We regret that, for ethical and legal reasons, we are not able to provide updates or specific advice regarding a particular sailing to non-C&T guests. 

Q - Unlike most of the people who read this blog, we tend not to want to go out for dinner on ships. We prefer to stay in at night, stay in our shorts,  having the food  brought to our room. On some of the cruise ships you can order as much as you want and it will be delivered without any charge. Do any of the river boat lines provide that service and are there extra charges or limits on how much you can order?

A - It all sounds rather elegant. We don't know if there are quantity limitations, but room service, without additional fees, is available on Crystal, Scenic, and Uniworld.  Please don't signup for any of our personally hosted trips in 2019 - they are all rather full. 

Q - Well it finally looks like it is time for us to visit Russia as it would appear that they are now our closest pals. My wife and I have cruised before, mainly in France and one memorable cruise along the Duoro with AMA. We are semi-lux travelers and have reached the conclusion that Russia is a place worth knowing better since we may run into some Russians the next time we enter a voting booth.  But, seriously, much of what we are seeing in Russia seems to be the "poor sister" of a major line. You just don't see beautiful new ships being launched for this market. So, instead of wasting our time on the fake river boat channels, we've come to you. Please tell us the best way to see and sail the Volga. We can devote about 10-14 nights to this vacation and we would love to include some nights in Moscow and St. Petersburg. By the way, is there  any way we might meet Putin. Willing to pay for it. 

A -  We would suggest you look at the Volga Dream's 12-Night Program between Moscow and St. Petersburg which gives you three nights in Moscow, 3 in St. Petersburg, sandwiched around a six-night Volga cruise on the best available river boat option available. The crew is quite good as is the food, and we don't know of any boat quite as luxurious  on Russian rivers. Your travel consultant will likely recommend Abercrombie & Kent or Exeter International, two luxury tour operators that hold blocks of space on the "Dream".  

Getting Russian governmental approval to operate a riverboat with a Russian crew is quite challenging and most of the river boat companies prefer to maintain a charter or leasing operation in Russia. Meeting Putin for lunch is only possible if you agree to pay off the country's considerable debt  or if you are an actual Trump Lad. But should you take the Volga Dream, keep your eye peeled for a shirtless Putin on water skis just to the left of the vessel. It could happen. 

Q - We are rather active travelers just now thinking about doing a riverboat cruise. We would be bringing our own helmets and would want to go bike riding just about everywhere along the Rhine itinerary. If there are castles to be seen, we'll ride up the hills to see them, albeit we may stop for air once or twice. Don't want to ship our bicycles river so our question has to do with which of the river boat lines have the best supply of bicycles so we are not disappointed and the best overall riding programs should we want to join others?

A - The best overall riding programs are going to be offered by AMA Waterways in conjunction with Backroads, a noted bike and walking tour operator. A range of AMA trips are themed "active" for people like yourselves, although many of the riders who sign up may pass you on the hill when you stop for air. Then there will also be the riders on the other end of the scale who had no idea they were booking into an active tour - they usually pass on by mile marker three. Scenic and Emerald are also very strong options for bike riders. Tauck and Uniworld also have some nice bikes available for guests. If you are looking for the best overall programs, concentrate on AMA and Scenic. 

Q - You  may be the only person who can, or will truthfully answer my question of the viability of our Avalon Vista Cruise this Saturday, Aug the 26th leaving Budapest for 7 days, arriving in Prague. For this amount of money we do not want to be bused or in a hotel due to the low water  when we should be on the cruise. We would prefer to cancel and re-book later. Please advise us. Thank you,

A - Thank you for your note. We can well understand your concern but don't quite understand why you are posing your question online. Your travel consultant is earning a healthy commission for your booking and should be in touch with you regarding the latest water level reports about level contingencies the agency is receiving from Avalon. Avalon will be in touch with your consultant and he/she will have access to the latest information. There seems to be a very serious breakdown in communication here and it doesn't seem fair to you. Call your agent first thing in the morning and request a status report in writing.

Our  opinion is that your sailing may well be impacted. The Danube is experiencing low water between Passau and Regensberg,  We don't know what kind of insurance your travel agency recommended but we would recommend not flying to Europe to board a hastily arranged Avalon bus tour.

Again, your travel agent is the key communicator here and it is that person who will be able to get you a proper refund. As your air is already arranged, your agent should have the contacts to get you a full cancellation while arranging a proper alternative land vacation in Europe if that is what you want. This is very last minute though, so understand you owe it to your agent to give her as much time as possible for alternative planning. 

We wish you luck with this. Be aware that river levels in Europe can dramatically change within any 24-hour period. Your note concerns us because there is no mention of a professional consultant who is assisting you with these arrangements. If Avalon accepted your reservation on a direct basis, they have insinuated that they will be performing the duties of a professional consultant. After all, they are definitely charging you the commission. It, therefore, falls to them to provide you with the specific information and reporting as well as assistance indicated above. 

Finally, let's be honest. You need to take on much of the blame because you thought you could manage this yourself while willingly paying the booking commission back to the company. Booking directly puts you at the mercy of the supplier. We hope there is an agent involved for your sake. 

 

Q - We couldn't be more excited about our upcoming Avalon Cruise from Budapest to Nuremberg. The ship looks lovely and they even include wines with breakfast! We'll be facing the water from our bed so the question as to which side of the ship is best seems rather important. Really appreciate your advice on this. Love this site, you can't  imagine how helpful it is for first-timers like us.

A - Well first let's get the matter of breakfast wines out-of-the-way. Avalon graciously includes sparkling wine (think imitation Champagne) with breakfast. We don't want you to think you will find couples dancing on the tables as wines are freely poured with the breakfast omelettes. Avalon is a refined but relaxed experience. 

If you choose a cabin on the starboard side of the ship you might be able to see the owner of the Backerei Konditorei Mistlbacher in Melk out for his morning walk. No - only kidding. You could see locals about their daily lives on either side of the river. One should never choose a European river cruise based on side of the boat. Instead, pick the part of the boat furthest  away from public room noise and the engine rooms. Your travel consultant will help you make the best choice. Enjoy your cruise and your bed.

Q -  We are about to sign up for our first river cruise next July on the Amsterdam to Budapest itinerary you seem to feel is the best for first-timers. We can't decide between a Category 6 and Category 7, their top category. It appears, from my readings, that the Category 6's have been "redesigned" to have beds facing the windows. We also notice that the Category 7 seems to carry a supplement. Would really appreciate any comments you might offer as to the better cabin category choice. Thank you and "Let's Make America Great Again". 

A - Thank you for your question and for helping us get that phrase right. We saw some folks from afar wearing these red caps with white (oh so white) letters and we could swear they said "Let's Make American Airlines Great Again". Sorry, our mistake. 

Your itinerary is our favorite - but at 15 days it is a tad long for a first river cruise. If you have the time, the finances, and the desire to see the best of several of Europe's legendary rivers on one itinerary, the Amsterdam-Budapest, or reverse, is the perfect option. The Category 7 will cost you about $1200 more per person on that route. The Category 7's have a French and regular balcony and they are 300 square feet. Many guests love them because they are on the upper deck and have a larger bathroom than Tauck's other stateroom categories.  There is a larger seating area, a walk in closet, and you are able to order in-room breakfast service in the top suites. 

Our recommendation would be to strongly consider the Cat. 7 because this will be a two-week sailing. Were you ding a more typical seven-night cruise with some land touring at either end, we might recommend the Category 6. We are providing photos of each so you can compare. 

Q -  We have just returned from our third river cruise, this time sailing the Crystal Bach. We thoroughly enjoyed our previous experiences on Avalon and Vantage, but this experience was head and shoulders the best experience at sea we've ever enjoyed. There was something so special about the manner in which staff on-board the Bach related to the guests. The service was, we have to say, flawless. We keep a journal of every travel experience and distribute it to our friends when we get hope in a review format. We were frustrated because we couldn't come up with any "cons" on this sailing. We know you probably won;t run this because you don;t like anything that smells like an ad, but we do have one question that no one seems willing to answer. Can just anyone apply for a job aboard one of these Crystal ships, what kind of background would you need, and, most importantly, how would the officers  be compensated?

A - Crystal and the other top-tier competitors on Europe's rivers, look for both Nautical Staff and Technical Staff with previous river boat experience that includes work on boats sailing the Danube, Main, and Rhine rivers. River boat companies are fortunate in that the central European countries along these popular routes have a fair number of maritime schools and the potential for highly-trained multi-lingual staff. But on-board training is always required. Crystal has been requiring its river boat staff to work and observe the service delivery systems on the lines two five-star ships, the Symphony and the Serenity. The ability to do this is unique to Crystal. We think it is a critical factor in their "quick-learn" service success.

Officers on these boats receive full 12-month pay covering time off the ship and vacation. They work under an EU-based contract allowing them to receive all social contributions on behalf of the EU Security Administration. That means they get benefits in the same way they would if they were paying into social security in their own country. Travel to and from the ship for work as well as vacation travel is also included. Crystal maintains a private pension plan for employees who work year-round. They get free uniforms, internet, and special family and friends travel discounts. A staff gym is provided and officers receive the coveted "public room privileges", meaning they are free to utilize lounges, dining room, and other public areas. Non-officers do receive travel allowances and some medical benefits. Crew generally works a six-month contract but that varies. This is a short response to your question but working six months straight, without weekends off, and long hours at that, is not a life for everyone. Smiling for six months might be the hardest part. 

Q - A friend, who seems to be knowledgeable about all things travel-related, told us that the river boat lines, all of them but Viking River, do not hire their own crew because they don;t even own the boats. The boats are rented and the crew comes with the boat. Could this possibly be true. It is of some interest as we are looking to sail the Rhine on our first sailing and we are looking at Avalon and Uniworld on the advice of our same friend. 

A - Of the major river boat lines reviewed on this site, only three own and operate their own ships. They are: AMA Waterways - Crystal - and Viking River. The other companies lease their ships and at least portions of their crew. Under current lease agreements, lines can interview and be involved  in the hiring of some crew members. Technical staff usually comes with the boat so that insurance requirements can be met. We wouldn't read too much into whether or not a particular line owns its ships. Tauck, for example,  leases their river boat and many of their crew members from a company called Scylla, a large Swiss shipping company. Tauck is  rated above each of the lines you are considering.

Q -  This is actually fun to read  - so thank you for that. But can't you post a few times a day? That would be much better. We are considering our first family cruise of any kind. I am a busy accountant and my husband is a wine importer. We have three children, all in their twenties, so finding a suitable product for all of us is challenging and the agents we've spoken to keep trying to talk us into sailing one of the larger ships "with something to do for everyone like Celebrity or Carnival. We're not rich people but we live in a lovely home in an expensive Washington D.C. suburb so we can afford something nice. I've spent several hours online and none of made any sense until I discovered your riverboat site. My question is, with two sons in college and a daughter working for the State Department, does it sound like a riverboat vacation in Europe could possibly work, would you be willing to help us, what do you charge, and is Uniworld right for us based on the above. Hope that's not too much to ask in one e-mail.

A - Carnival is all wrong for you unless you are a fan of Vegas-style glitz.  Celebrity perhaps. Look at it this way: Large cruise ships are like floating hotels. One or two are Four Seasons, many are Hyatts and Marriotts, and then there are a few No-Tell-Motels. Riverboats are more like floating trains. Everyone gathers in the club car. Riverboats do not give you days at sea - they are more immersive than cruise ships. 

You can definitely sail U by Uniworld. The company has removed the previously announced age restriction so fully formed adults and even actual AARP members can now sail this millennial riverboat line. We  think it is a line that could please everyone but we would urge you to look at other contemporary lines like AMA Waterways. Riverboats actually provide more time ashore than cruise ships. You are off the boat every day. So aside from dinner and sleeping, the experience is really destination-oriented. Given that your "agent" referred you to Carnival, and you can afford something much more upscale, we would be pleased to help you in any way that we can. Just contact us and ask for a New Guest Profile/Application. Our services are always complimentary unless you ask us to design a custom-crafted journey with private guides and drivers.

As for your request that we update our site several times a day - we have plans to do that as soon as Trump becomes thoughtful and mature. Seriously - the reason we can operate our Media Group and open source it to consumers is that we all have very nice day jobs in the industry.. Our time is a bit restricted. We do hope that, some day, we will be able to devote 100% of our efforts to keeping our sites relevant and updated. 

Q - We absolutely love Amsterdam and would like to spend a few days there both before and after a river cruise. That would mean, I suppose, that we would be traveling along the Moselle River, which one hears very little about. Our relatives come from Dusseldorf and we would love to return there as part of the itinerary. We are looking for quality and are loyal past Silversea guests. This would be our first river cruise and we would likely want one of the top suites. Any guidance would be appreciated. We have been using an agent for our travels but she is, admittedly, a novice when it comes to river cruises so we would look forward to the possibility of working together.  Is the "sense of humor" really required? Oh, and by the way, is there a hotel in Amsterdam we should be looking at? How do we really get the best overall offer when we are ready to book? Thanks so much.

A - Yes, on the sense of humor requirement. Sorry. Life is too short otherwise. 

The news on other fronts is, however, quite good. The Crystal Bach will be doing a new 10-Day itinerary round-trip out of Amsterdam called "Enchanting Moselle" (Don't blame us we don't name these things). This unique itinerary will operate from June through the end of October 2019. It will include the most beautiful stretch of the Moselle passing numerous vineyards en route to Bernkastel, Cochem (Reichsburg Castle), Trier (Roman ruins)m Bonn, and, yes, Dusseldorf. It will also include Arnhem in the Netherlands, and Koblenz. 

The Crystal Bach is one of the "Fab Five Sisters", the newest ships int he Crystal fleet and they are currently ranked as the very best river boats in Europe. (See our updated review)

In Amsterdam we recommend the Waldorf Astoria in a canal-view room. If you prefer to stay in the Museum District, we would recommend the Conservatorium. Both offer upgrade and other amenities if your consultant is a member of one of the leading agency groups. When booking a hotel you never want to book directly or through an online site because you will not receive the complimentary upgrade, free breakfast and other perks available from consultants who belong to the top luxury consortiums. Unfortunately this is one of those important truths that the travel media keeps missing so most consumers are unaware as to how to best book hotels. Everyone screams "deal" but no one in the media ever discusses negotiated amenities offers available to guests booked by top tier consultants. Could it be that hotels would prefer you did not know that guests booked online or directly, do not receive amenities provided by connected consultants? 

Q -   There is lots to absorb here and we're reading everything you've provided for us twice over. But we're doing it in the context of not wanting to have to re-mortgage just to see if we really like river cruising enough to repeat the experience. Based on the information you've provided, it seems that we are going to be looking at either Viking River or Uniworld for this trip, hopefully sailing in France and visiting Normandy.  Our reading tells us that Uniworld is more inclusive, likely has more gourmet food, and, perhaps, a more sophisticated crowd. But we're not seeing any hard cost comparisons on your site and we're wondering if you could give us a summary of the cost of these two lines on a daily basis? 

A - Fair question and we will do our best to include more pricing information when we are asked. It gets a bit confusing because we are rarely comparing bananas to bananas, but your point is well taken.

If you have read our stuff, most of it or all of it, you know that we would never recommend choosing any travel product based on price. That is the fastest route to disappointment. We always suggest delaying your trip or doing one nice one instead of two mediocre experiences for a lifetime memory. But we don;t want you blaming us for a second mortgage so this is what you can take to the bank:

Any pricing comparison of per day (per diem) costs would not take into consideration which services are inclusive and which are not. It would not take into consideration whether or not drinks and gratuities are included or the training and size of the staff, So just looking at the per diems will give you a general sense of cost but unless you hired this year's graduating class at MIT to drill down for analysis, there are going to be numerous variables. The biggest variable on Viking is the fact that it is likely you will end up purchasing shore excursions as the one shore excursion included in each port is usually the very worst option. Viking is not an inclusive product - Uniworld is.

Comparing a Danube sailing in 2019 in similar mid-level veranda staterooms, Uniworld's per diem, depending on date is in the range of $522 Per Person Per Day. Viking is closer to $336 Per Person Per Day. We offer our clients per diem price comparisons for all of the major lines and your travel consultant will do the same. You will also want to discuss what is NOT included in your fare as, you might be shocked to know, the ads really don;t point that out. Speak directly to a river boat headset and you will not get anything but "fake product news". Dear with a professionals since you will be paying for it anyway. 

Q - I suppose you might say we are a bit different than some  of your blog followers. We are well-educated, comfortable financially, and actually interested in learning as much as possible about the places we will be visiting (Likely a two-week European Waterways itinerary).  So we are prepared to choose a river cruise line solely on the basis of the quality of its tour programs ashore. We don't particularly care about the food aboard, we imagine all of it on the better lines will be more than adequate. We don't want help with air arrangements and we would likely skip the on-board "folkloric" entertainment. It would be so helpful, although I know I am asking a lot, if you would rank the lines in order based on the overall quality of their touring options on European itineraries. The ads and the "critic boards" etc. are all meaningless and contradictory.  Thank you very much in advance for your wonderful efforts to tell it like it really is!

A - It is a fair question and one that we are asked many times. Our evaluations and inspection reports can change, but here are the current overall rankings of the quality of shore excursions offered by the various lines. This includes the quality of the guides, proprietary nature of the programs, as well as the sophistication level and variety of the touring options:

CRYSTAL RIVER BOATS

TAUCK RIVER BOATS

SCENIC RIVER BOATS

UNIWORLD AND AMA WATERWAYS (TIED)

A -  In preliminary stages of research regarding a likely river cruise with Viking in the south of France. All of these programs on Viking seem to include shore excursions and are, therefore, really not right for us as we consider ourselves independent travelers. We like to just get out and explore on our own and we're prepared to do the necessary research to find our way around the towns. My wife and I are retired, live in Florida, and we are in our mid-sixties. We work out nearly every day and I would say we are unusually fit. Are there any of these lines you recommend that will take the cost of the shore excursions off the fare if we don't use them? How should we approach getting the appropriate refund? I really don't want to ever pay for anything I'm not going to uise and I don;t understand why these river boats can't give back money for unused services.

A  - Well we think you should write a letter to the cruise line's CEO, Tor Hagen, pointing out that you will not be using the shore excursions, cabin, or food offered by his line. We are sure he will appreciate your note. Since you are fit, you might tell him that you only wish to dine at the salad bar and ask for a "meat and fish" refund. The best way to save the most money is to avoid booking a river cruise at all. They are inclusive of shore excursions.

That said, some lines include more touring options of better quality. Viking does not actually include significant cost upgrades for its included shore excursion. It tends to offer one basic shore excursion in each port, charging for all others. We think you will be fine with Viking and it will offer you the value you are seeking. The more inclusive lines that include virtually all shore excursions have to incorporate tour costs into their per diems.

Q - A friend, who happens to be joining us on a river cruise  next July, has sent us an article that raises questions about the safety aboard river boats in Europe. I've called the line and they assure me that they have all sorts of security measures in place and that they are always aware of who is on the ship. After researching this a bit I found out that the person listed as the Editor of this site wrote the piece, so I guess I am coming to the right place to get an answer. The piece was pretty tough on the lines although it did point out the safety measures each is taking to protect its passengers. But why was the question raised in the first place?

A - The article appeared in Travel Weekly Magazine, the leading industry publication. It was a carefully-researched Opinion piece. The article sought to address issues related to the comparative lack of security on riverboats compared to vessels in the cruise sector. The piece came about because a number  clients have mentioned that, while they loved the entire experience, they might not go on another river cruise because they just did not feel that they were in a totally secure environment. 

Our observations, based on extensive research, is that river boats in Europe are constantly improving their on-board security and that the possibility of non-passengers boarding a vessel is not, in our minds, a serious enough concern to advocate against this kind of vacation. Our primary concerns have less to do with what happens on the gangway or aboard the ship than it does with the general lack of security in the port areas of the locations along the Rhine and Danube where river boats dock. There is no obvious police presence and the thought that anyone could drive a van or truck right up to several river boats tied together is something we feel obligated to point out. 

The proper perspective for this line of thinking is to consider that being on any river boat, virtually anywhere in the world, is statistically safer, by a really wide margin, than your most recent taxi ride to the airport or visit to your bathtub/shower.  Commercial aircraft,  cruise ships, and river boats have extremely impressive safety records. They are statistically safer than remaining in your home. But we do believe that there is still room for improvement along Europe's rivers and, despite the fact that we are among the nation's largest river boat specialized firms, we will continue to speak about this issue. 

Q -  We are wondering if you might help us decide if we wish to go ahead with a seven-night cruise on the Viking Mekong in early June. We are thinking that this will remove all of the water issues we've been reading about in Europe and there could be a lot of culture and good food. We do have an interest in looking at old things, which, I am certain, friends might say about us. We are well-educated and sensitive to the inequalities in life. We know we will see some poverty but hope we that will not distract from the enjoyment of this cruise.  I know we will see, perhaps, more temples than our Jewish friends see in a lifetime. That's ok - we would enjoy that aspect of the cruise. Our only experience on any waterway was a cruise along the St. Lawrence and we did a London/Paris tour with Globus which we enjoyed. We've never been closer to Asia than the Chinese take-out about four blocks from our home in Wilmington, Delaware. Love your web sites and sorry if this question ran a bit long?

A - You've asked some good questions. Here are  our observations:

First, no way we want you doing this cruise anywhere near May or June. Do it between November and the end of February or please don't do it at all. Heat is a real issue as is humidity. Sailing in the dead of US winter, you will also be avoiding the rain and monsoon season in southeast Asia, not to be taken lightly. 

We think the 66-Guest Viking Mekong will give you an affordable, enjoyable experience. It is a vessel that looks like it belongs on the Mekong. There are definite water issues on this itinerary that appear from time to time. The major problem appears to be the lack of sufficient water in Tunle Sap Lake. Discuss this with your travel consultant and make certain that he/she has been to Vietnam and Cambodia. Certainly don't ask anyone at the river cruise line as it is highly unlikely they have been there and if there were negatives they would never point them out. In fact,given the popularity of river cruising and the fact that most of the vessels operate at 100% capacity, there are often people in reservations who have never sailed the itinerary you are seeking or, for that matter, on any of the company;s vessels. But they won't tell you that.

We are most concerned about your self-described  "sensitivity". You will encounter absolutely breathtaking temples but you will also see beggars who have suffered landmine injuries. You will, in the case of Viking, likely be taken to an orphanage and you will see former POW camps or the Hanoi Hilton". You will be visiting, in part, a land known for its "killing fields".  When you visit Vietnam and Cambodia this is part of the historical and cultural landscape, This is not always going to be "charming" or "happy talk" touring so we want you to re-consider this aspect of your itinerary decision. 

Would we go? In a heartbeat. We believe that experiencing a river boat in southern Africa, along the Amazon, sailing the Ganges in India, or southeast  Asia, is an overall experience that generally surpasses the level of immersion and authenticity one would find on a river boat vacation in Europe. In the vast majority of cases, guest feedback for non-European river cruising experiences, let's call them "exotics", actually exceeds the level of positive feedback received from those whose experiences are limited to cruises in Europe.

Finally, don't even try to do this as a one-week trip. You will need a few days at either end before boarding your boat to get a real sense of place and to adjust to these very different cultures. This can be a truly memorable journey but we want you to discuss it in greater detail with a trusted travel advisor.

Q - We have two sets of friends who have returned from an AMA cruise in Europe and both couples said we should not go with anyone else. But we notice they do not score at the top of your ratings. Anything you know that our friends didn't know?  We think your web site offers a great service but we just wonder about the discrepancy. 

A - It is always hard for people who are involved in planning some of life's most important moments for our clients to evaluate the recommendations of friends. We don't know anything about your friends - what they deem important, what is their sense of luxury, and how many other river boat products have they sailed so they have a proper means of comparison. That said, we do suggest you re-read our quite favorable review of AMA. It is a well-run, contemporary, forward-thinking line that leads the industry in a great many categories. The primary reason it does not score at the very top of our ratings is that it is less inclusive than some of its competitors and it caters to a somewhat less-sophisticated clientele. But we love a great many things about AMA including the variety and scope of its shore excursions and its affiliations with other travel companies such as Disney and Backroads, to create wonderful family and more active sailing experiences. Other lines have better space/crew ratios and some of the AMA ships are less glitsy than their competitors on certain routes. But there are two facts we wish to emphasize:

01 - Not everyone agrees with us. The new Berlitz Guide rates AMA as the "Best Overall River Cruise Line". While we don;t always agree with everything that Berlitz says, we do find their reviews to be more accurate than most. (If they were totally accurate we would not have needed to put in the work required by RBR)

02 - Our own review of AMA states that "Ama Waterways is, in our opinion "The Best Value for the Quality" in the European market."  That sounds to us like an endorsement - quality and value are a tough combination to beat. We think you should go with your friends recommendation.

Q - I am very interested in taking a cruise along the Rhone next summer. I am looking carefully at Viking River and Uniworld, both of whom I hear are very good. Viking is, I realize, a lines that includes less but the ships are lovely. I am wondering about how many passengers they carry on average and how many crew each line employs to handle their guests. 

A - It depends, of course, on the specific boats. But based on their most popular designs, the Viking ships carry 190 guests (Longships) served by a crew of 50. Uniworld carries 157 guests served by a crew of 58. The lower crew number and thew additional 40 guests to be served, has a significant effect on bottom-line pricing along with the total inclusivness of the Uniworld product. Unless the cost difference comes out to be more than $400 per day, we would definitely recommend the Uniworld experience. 

Q -  While we keep hearing that riverboats are designed for a "mature" traveler, we are a bit more active than most and we would never want to begin a day without working out or, better still, having yoga classes to attend. We would want to do that before galloping around these European towns on our own. We also appreciate really fine wines - not what passes for "fine wine" on some of the large cruise ships. My wife has taken numerous wine classes and we would never want to dine on the ship without some adequate even superior wine options.  I suppose if we could be served wine while we were doing yoga poses that would be ideal - but, look, we're realistic. We just want to have what we want to have. Is there any river boat line that you think wouldn't turn us off?

A - Based on your question - we're not sure. But your best bet is likely to be Crystal.They have a well-appointed small Spa as well as a dedicated Fitness Director (not at all common on river boats) who leads daily fitness and yoga classes. So check box one. Crystal also employs wine sommeliers on each of their boats and they are pouring some inclusive wines of note. Crystal is the go-to line for those who appreciate five-star hotel and restaurant services. They are the top-rated river boat brand for any number of reasons and your question helps identify two of them.

Q - Our family of six has been interested in the concept of a river cruise for more than two years. We felt we were getting nothing but highly exaggerated sales pitches until we found this site. Now, we're not sure if we wish to proceed as the water level unpredictability issue really stymies us. It just seems that when you take a river cruise in Europe you assume a certain risk that the thing won't even operate. Wondering if you have any stats that will help people like us decide which river carries the lowest risk? We would almost certainly be traveling in mid-summer and we're not looking for the cheapest anything.

A - Your premise is not inaccurate. The river boat lines we've interviewed place the cancel or adjust itinerary rate due to water levels as somewhere int he range of 5%. We think it is a bit higher than that - closer to 8%. But the lines are getting better at informing guests in advance and they are also improving the quality of their land arrangements in the event that a ship cannot navigate the river. There is one more component to this: the lines that cater to Americans are on a growth tear. This means that the percentage of guests in a flood or draught situation who can be moved to another one of the company's boats keeps growing.  So we are seeing some better outcomes when water levels are an issue.

Specifics regarding the relative risks sailing Europe's major waterways are rare. We have found some good ones, however, from one of the major companies that provides risk and security consulting to some of the major players. Currently, water level threats are greatest, according to these reports, on itineraries along the Rhone, Saone, and Bordeaux waterways. But there are not major statistical differences unless you look at the rivers with the smallest chance of disruption. Studies show that these are the:

Rhine    Main    Danube     Moselle    Volga

Finally, let us point out that your question is based on, what might be, a false assumption. We handle upscale vacation arrangements worldwide - many of them not involving travel on rivers or oceans. There is a statistical possibility of cancellations, weather-related interruptions, strikes, or terrorist threats no matter where or how in the world you travel. Yes, river boating has this built-in anomaly, but it also has an extremely high "satisfaction score" when compared to other vacation options. As one of our first time river cruise guests told us when she returned, "We've been traveling the world for the past twelve years and I finally found a type of vacation where the pace seemed almost perfect."  One of the secrets behind the success of river cruising is the pace of the vacation experience. It is worth the "8% risk".

Q -  We have sailed with Viking River twice on the Elbe and the Soane, and we just returned on a wonderful Viking Cruise sailing up to Norway. We can't say enough about this company. We've been excited to hear of their plans to place several new boats on the Mississippi but we've not heard when this will be starting up. Any information would sure be appreciated. 

A - The news is not encouraging. Two years ago, Viking seemed very enthusiastic about this project, intending to sail the upper Mississippi with several stops in the Quad cities area. Now, cities along the planned initial itineraries have received a somewhat terse notification from Viking stating that they have "terminated current discussions to build vessels in a US shipyard for Mississippi and U.S. coastal cruising."  Viking seemed to hope that it could build the ships in an overseas yard and claimed that it already had contracted with a European shipbuilder.

The stumbling block is something called the Jones Act which requires vessels sailing between US ports or inland rivers to be built int he United States and to be operated by American crews. It would appear that when Viking made its announcement, it was partially based on the assumption that a President would be elected who would strive to overturn the Jones Act. It seems unlikely that President Trump will come out in favor of overturning the Jones Act. 

Viking River claims it is continuing to work on "The Mississippi Project". But your cruise on Viking could be many years away. Perhaps it is time to consider one of the companies such as The Mississippi Queen Steamboat Company, or American Cruise Lines, both highly reputable companies. Loyalty is admirable - but Viking's Norwegian owners haven't earned it on any of our US rivers. 

Q -  My husband and I just returned from a Danube River Cruise with Tauck.  We loved every minute of it.  Service, food, itinerary was exceptional. Would you recommend a ship that cruises the Greek Islands that compares to the  MS Joy with Tauck?

By the way, we used your website to decide on which river cruise to take.  It's the best source of information on cruising.  Maybe someday you will critique land tours as well.  Thank you for your input.

A - River boats do not do the Greek Islands so you are going to have to look for a luxury cruise line that is inclusive but not too large. If you loved Tauck you would hate one of those floating shopping malls they call cruise mega-ships. But there is, we feel, an extremely good option for you while still maintaining the level of intimacy you found sailing Tauck's Danube. 

We highly recommend that you look at Sea Dream Yacht Club. They operate two 100-Guest ships with no formal nights, excellent cuisine, and a feeling that you are joining friends on a private yacht. Pricing approximates what you would pay for a river cruise and drinks are included. The small size of these ships enables them to get into ports that the behemoths could never enter. Sea Dream does the Greek Islands particularly well. For the full review, see our sister site, www.cruisetruth.com  

For information about tour operators, you might want to visit our Q&A site, www.traveltruth.com  This is our site for non cruise-riverboat information and it is our only site totally devoted to answering reader questions about any aspect of the travel industry. Which tour operator we would recommend has a lot to do with the destination - some operators are uniquely strong in portions of the world while they tend to subcontract in others. It is a lengthy conversation. Not as lengthy as a Kelly-Ann Conway distortion - but lengthy never-the-less.

Q - Your website has an amazing amount of information-thank you- we are preparing to book our first European river boat cruise-we've traveled to China on Viking and Vietnam with OAT- We are not looking for a 5 star experience on board-prefer it to be about what we see and learn from our trip-but-with that said-we do like nice accommodations Can't find a lot of reviews for Grand Circle -as they are the parent of OAT-we figured we would get similar cultural experiences we had in Vietnam Nam(5+stars)- Would like your thoughts: good, bad, and recommendations on traveling with them-or someone else Thanks so much.

A -  Thank you for your e-mail. As you have  booked with OAT and looking into Grand Circle, we would not wish to interfere with the relationship you have with your present consultant. He or she will be the best source of information and recommendations as this person will know you best. Grand Circle claims that it has some of the most immersive programs at sea. 

As a general rule, we are quite specific as to which river cruise lines are highly rated. If you don't see one listed there are numerous reasons why. Our suggestion would be to see which of the two or three top-tier travel agent consortiums works with the river cruise line. That will tell you a great deal about their financial standing, customer service, and product quality.

If your travel consultant sells and highly recommends Grand Circle, we would place some faith in that recommendation. It has been our experience that virtually none of the better consultants in this field book the company. That should give you pause. In any travel transaction, having your own independent advocate is something we have found to be extremely important. We are  pleased that our  information has been helpful to you in your travels.

Q -  Subject: Cruising Solo on the Danube

Can you please provide advice on which cruise line, or lines, would be most suitable for a woman who wishes to cruise solo? For example, are there lines that offer single cabins?  Arrange dinner tables to include solo travelers? I am an active, sixty year old, English speaking Canadian who enjoys meeting people from around the world. I like beautiful scenery, learning about new places and cultures, reading a good book, listening to music, walking and partaking in excellent food and drink. Is this too much to ask for? This will be my 6th trip to Europe but 1st time on a river cruise and 1st time travelling solo.

A -  There are really several questions here so we are going to have to give you a few recommendations. First, no river boat cruise line of quality builds single cabins – the economics are just not there on these small ships. There are no formal policies involving sitting singles together and creating the kind of environment, and stimulation, you are seeking.

Most travel agents will try to steer you toward Viking River or, perhaps, Avalon, as they have some favorable rates for singles. Our advice, however, would be for you to seek out, instead, the very best quality experience because it is there that you will likely find more sophisticated travelers. It strikes us that for meeting other people and overall quality, you might want to look at Scenic first. After that, we would recommend Tauck and Crystal. Each of these three lines will carry an upscale traveler with many having the kinds of travel and life experiences that might make for some interesting travel companions.

We would not book any line that is charging you a 100% supplement to travel single – that is just a rip-off. But if you find something on one of the better lines for a 50% supplement on one of the lines we have recommended we would advise you to strongly consider it.

Finally, if we have not sufficiently confused you, we would point out that river boats are highly scheduled affairs with little time for relaxing and book reading. From the description of what you really are seeking, it strikes us that a small ship, luxury cruising experience might be much more in keeping with your goals.

It might be best to discuss this with a local agent at home. If that is not possible or encouraging, it would be a privilege to further assist you. We trust that whichever waterway you choose, the trip exceeds your expectations.

 

Q  -  We are hoping to take our first river cruise vacation, in fact our first cruise of any kind, next July. I am really excited as we've only been to Europe once and my husband hates the idea of a huge cruise ship. He also hates dressing up - he's a tee-shirt and jeans kind of guy. He's told me "you find a river cruise where all I have to bring is two pairs of jeans and some tee-shirts and I'm in."  I've been searching the web sites, including yours, but I'm still not sure which line will allow him to dress the way he wants to.

A - We think you will need to delay your vacation until your husband matures a bit. While jeans and a tee-shirt can be stylish on some men, it is always inappropriate for dinner and evenings out in Europe and most of the world. It would be offensive to dress that casually on any river boat as it shows a lack of respect for others who look forward to dressing up a bit in the evening. Perhaps you should do this trip with a girl friend. We really want to be helpful but there is no river boat product on Europe's rivers where your husband would fit in unless it was on one of the sewage barges.

Q - Extremely informative site - the best we've found. Wonder if you could help us understand why our TA, a member of the Virtuoso Group which is so highly regarded, seems to think we should avoid the line because "you just won't like it." We're in Manhattan and she is very direct but we are wondering if there is a back story here? Does Scenic not pay commission to travel agents?  We've read your review carefully and tend to take you at your word. We notice that Scenic has steadily advanced in your ratings. What are we missing?

A - Scenic is, of course, an Australian company with a higher percentage of international guests than any of her competitors. That might be the explanation - your travel agent may feel that you would do better on a ship that caters primarily to Americans. It is also true that Scenic is not a member of your agent's consortium so a booking on Scenic will not be credited toward your agent's consortium production. But it is more likely the former is the explanation as no professional agent would misdirect you solely on the basis of affiliation. Or would they?

Q - We were surprised to by what we observed on a thoroughly enjoyable Viking River Cruise to Bucharest. While most everything about this experience surpassed our expectations, we were really put off by the fact that the Captain barely spoke a word of English and his comments had to be literally translated by the Cruise Director. Is this common? No offense but, for safety reasons, we would rather sail in Europe with an American captain in the same way we would far prefer flying up and back with a pilot from the States who was trained in the States. I am sure I'm not the only one who feels this way.

A - We will be passing your recommendations on to our friends at Lufthansa and British Airways so they can make the necessary personnel changes. European rivers require interaction with local port officials and gate keepers, many of whom do not speak English. All of the major river cruise lines that carry Americans in Europe employ European captains who know the rivers well. It is quite common to come across captains and other senior staff members who are Europeans with only a smattering of English. Every river boat, however, employs a Cruise Director and other staff who speak English perfectly. They would be in charge of dispensing any information to passengers in the case of a rare emergency. Not sure we really want to sail on the Elbe or the Soane with a Captain from Bayonne.

Q - We have skimmed this site but we can't find any mention of a river boat company that does not include the shore excursions in its pricing. We would like to avoid the bus tours and ask the river boat line to arrange private sightseeing int he ports so we don't have to feel like a herd of cattle on a tour bus and the principle of paying for tours we will never use bothers us. Can you direct us toward a line that in in the Top Ten but does not include the shore excursions?

A - There is no such product we  can recommend. Every one of the recommended companies in Europe includes shore excursions, normally with two or three choices. That seems to be one of the attractive features of a riverboat vacation - not having to make too many decisions in the middle of your vacation.  We certainly do not recommend that you ask a river boat company to plan something custom for you ashore. Crystal has its Concierge Team who do this from headquarters and some of the lines will make private driver options available, but it is never a good idea to expect a river boat staff member to think outside the corporate box. They are not aware of options - they are just commissioned sales people who sell their own product exclusively. They likely have little experience custom designing unique experiences ashore. If they did, they could earn far more money working as an independent  travel consultant instead of working in a call center.

Given that you seem to feel strongly about this and don;t like to pay for things you don't use, we would suggest one of the quality cruise lines that does not include shore excursions except as part of special promotions. You might like one of the three smaller Oceania ships.

Q - I suppose you could say that we are snobs - or, put another way, exactly in the center of your primary demographic. We're in our early sixties and have been traveling extensively since I sold my electronics business.  We live in Marin County, just on the other side of the Golden Gate bridge just to complete the stereotype. I am using a local travel agent who is pushing us in the direction of Crystal over Tauck despite the fact that half our neighborhood has traveled with Tauck and they all seem to love the company. Should I fire my travel agent and work with you?

A - No, she may be giving you excellent advice. Let us share one set of stats that might indicate exactly why Crystal can provide such great service: On their new Rhine Class vessels they are carrying up to 106 guests with a crew of 68. Tauck carries 130 guests with a crew of 39.  This is one reason that Crystal costs more and rates so high. Tauck is a highly respected company on many levels with better customer service than any of its competitors. But there are some compelling reasons why your agent is recommending Crystal. Your boat carries a climate-controlled "yacht" on the stern for intimate explorations of the river. You will have a butler and an endless pour of some well-regarded California vintages. And there will be an iPad directory by your bed. Crystal was built for Californians! Dude, this is the right line for you. 

We try never to use this site to take away business from those readers who enjoy a relationship with a professional consultant. Readers who wish to work with us must fill out an application and we try to make certain the fit is mutually comfortable. We can operate with transparency because there is no shortage of upscale travelers who wish to work with us on a complimentary basis. This site's primary purpose has nothing to do with the solicitation of our readers. 

Q - Wondering what you thought of a Rhine River Cruise in November? We have received some amazing pricing from Emerald Waterways. Are they decent?

A - We think the same thing about November on the Rhine as we think about November in Vladivostok. There are better options. But off-season travel still has great appeal to us provided you are willing deal with the cold and rain and possibility of water level issues.

Emerald is the lower-priced, non-inclusive, arm of highly rated Scenic. It is an Australian operation with really modern touches and a somewhat younger crowd than one traditionally finds on the rivers. They compete with Viking River and represent excellent value if you are not looking for an inclusive experience.

Q -  I am concerned about flooding or drought issues. Would August or September present issues? Which month would be a better choice to avoid flooding or drought issues? 

Regarding your overall ratings, would you recommend the Crystal Ravel 7-Day cruise Vienna to Budapest or the 10-day Vienna round-trip on the Crystal Mozart. Thanks for your assistance. 

A - We do not recommend that you make a decision based on likely flooding or drought. It can happen at any time - and has. More relevant are the likely heat levels along your route in August. We would strongly recommend departure times in  the last week in August, September, or even the first week in October. If you stay outside of that time frame you are increasing your chances of weather-related issues.

The choice between the two Crystal programs is difficult. We like the ten-day itinerary better on the Mozart but the Ravel is a gorgeous, new ship that is setting standards within the industry. Let's say that the biggest rookie mistake when it comes to booking river cruises, other than being price-obsessed, is the "SIWLT" Syndrone (Seeing if we like it). You will love it - stats show that - so opt for something in the 10-14-Day range. If you are concerned you won't like it and want to just try it for seven days, don't go to Europe at all. Visit the in-laws in Secaucus. 

Q -  My Husband and I normally like to fly into a country get a car and go.  Whatever happens makes for an adventure.  But lately we have discovered river cruising.  In Europe we tend to be the couple that "does their own thing" but we are branching out to countries where we may not be able to see the "real" country by car.  We just returned from an Avalon Mekong river cruise and I have to say it was very well done.  Very diverse activities, knowledgeable cruise director and guides, beautiful boat, wonderful food.  Very diverse passengers (which we LOVE by the way). Out of 34 guests, we Americans numbered 5.  Now, the question:  the ship informed us in travel booking info that the water from the spigots was not potable that it was lake water that goes through their "purification" and should only be used for showering.  They provided PLENTY of bottled water for brushing teeth and they used bottled for cooking.  Still, I am curious if the water is clean enough for showering?  Meaning, should you be careful with orifices?  Any information would be appreciated regarding the water on-board. We plan on many future cruises in areas like the Mekong.  I know, this was an unusual question but I am very serious.  Wondering if one could pick up an infection due to the shower water not being clean enough if you are meticulous with getting all body parts washed.   E-coli?

A - Unfortunately we have let our orifice consulting license expire. But, off the record, cruise ship shower heads are not normally equipped with bacterial filters and the water is often treated but not purified. The best way to describe it is storage tank water. We think that the water would produce high bacteria yields if tested in a proactive manner so we would urge caution in terms of shower use. The truth, of course, is that yours is the first question we've seen on this delicate topic. We do advise using bottled water, as you did, to brush your teeth in Vietnam waters. But the majority of river cruises are passing through Austria, Germany, the Netherlands, and Hungary, along with rivers in France and Portugal. In western Europe, water is generally safer and of a higher quality than your municipal water supply in the United States.

We think you should be far more concerned about the contaminated storage tank water used to make coffee and tea on aircraft not to mention the water served in coach class on most airlines. If you ever take a trip along the Volga River in Russia be particularly aware that the water from taps will make you quite ill. Many travelers to Russia are unaware that they are in a "Red Alert" country as concerns the water supply.

Q -   We have two children, ages 9 and 11. Our girls are great travelers and they are curious and we want to take them on a river cruise in April or May. They would have to miss school but, with the right program, I think that exploring the towns along the Rhine would be wonderful for my girls and my husband and I really need a break. But from everything we read, we'd love a river cruise, but this is a vacation for AARP subscribers?  Is there anything close to what I am looking for - including adjoining cabins. The thought of the four of us sharing one of those Monk cells on a river boat turns me off. Thanks.  I'm really interested in what the girls might be able to do to make this a special trip and we would be eternally grateful. 

A -  What you want exists. So run, don't walk, and contact someone special to set this up. We want you to travel in May - always avoid April on the Rhine. The ship you want is AMA Waterways  AmaViola. THis beautiful river boat was designed for AMA's growing partnership with Adventures By Disney. The boat does have adjoining cabins - perfect for your family. There are all sorts of Disney-style activities for the kids led by on-board Adventure Guides. Think alpine rail toboggan rides, a visit to a Black Forest farm where the kids  make butter and eat schnitzel and Black Forest Cake. Then there are canal boats in the Strasbourg area, canoeing on the Ile River, and horseback riding in the Alsace region. Other port stops include  French macaroon-making class for the kids and visits tot he Volkwagen and Porsche museums.

Perhaps best of all, you are certainly guaranteed to have other kids on-board as these sailings will be heavily booked. There will be a Junior Adventurers table in the dining room, so you and your husband will be able to enjoy dinner most evenings in the company of adults. We really appreciate your question because we find that most of the families we turn on to this new Disney River Cruise partnership with AMA are unaware that it existed. 

Q - We have never cruised, used a travel agency, or done a river boat cruise. So we're novices and looking for your excellent counsel. To get the most out of our time in Germany, along the Rhine, we would have a particular interest in Jewish history. We will be traveling in the summer of next year and were wondering if there is a particular program you would recommend. We like the fact that you are willing to "name names" so please name us a name.

A - There is a new Jewish History/Culture Program being offered by Uniworld on all of its 9-day "Remarkable Rhine" sailings between Amsterdam and Basel beginning in 2018. Sailings will feature tours especially created for the traveler interested in Jewish culture and special on-board lectures on the Jewish history of the region will be offered. This replaces and improves a previous version of this program on a different Rhine-Main itinerary offered in 2017. Non-Jewish guests will still be able to choose more traditional tour offerings along the route. This is likely to be the best available program for the kind of focus you are seeking. And welcome to the world of cruising. There are untold pleasures ahead.

Q -  I grew up on a river, the Yukon in Alaska, and I would like to be able to take on sailing my own rental boat on the Danube or Rhine. We would want to take our time, perhaps a year, docking and staying in towns along the way. But I am not finding much on the internet to get me started and am wondering if you have any suggestions?

A - We would first contact a company called Le Boat. They specialize in  rentals both short and long-term. They are quite large and should be a good place to begin. Le Boat is based in West Sussex, England and easily reachable at www.leboat.com There are a few books you can access on Kindle that might be useful. The first one we would download is A Practical Guide for European Canal Boat Charters By Heather C. Thomas. That will start you off with the basics. The big issue, of course, is where will you and your boat be in the winter months. But hailing from Alaska, we know you'll work that one out. Best of luck. 

Q -  We are set to sail on Viking next summer and we could not be more excited. Our travel agent felt we were right for Viking because we're kind of conservative mid-westerners and, although we drink, we don't like the idea of paying for other people's drinks on the boats where the liquor and beer is free-flowing all the time. Those cruises sound more like party cruises when we're more interested in the history and culture. But we are wondering exactly how the wine/beer situation on Viking works. As the largest, most successful line, I would imagine they have things pretty well worked out?  

A - Yes, you are so right. Those river cruises on Crystal, Scenic, and especially Tauck are all drunken bacchanals. People are regularly passing out  on the decks because the liquor and wine is included - for free! You just have to step over them. And the parties - fugettaboutit. You are going to be much better off being nickel and dimed for every drink you take outside of dining hours.

Actually, Viking has a reasonable drink policy. Beer and wine is included at lunch and dinner and during certain shipboard events and tastings. Now you can;t order unlimited cocktails and the wines offered may not score 90+ on Wine Spectator, but they will be a nice accompaniment to your food. At other times, wine, beer, and cocktails are available for sale at prices that are close to what you would pay in a nice restaurant at home.  Some guests on Viking (from the evil drinking states along the east and west coasts) order Viking's Silver Spirits package which offers unlimited drinks at all hours. The general rule of thumb on this kind of package is that it makes financial sense of Mr; and Mrs. will be ordering 8-10 bar drinks per day outside of inclusive drinks meal hours. You will see some of your fellow guests purchasing drink items ashore and keeping the necessities in their in-room fridge. This is considered the very definition  of class.

The notion that an all-inclusive river cruise means you are paying for other people's drinks has some validity but, in the scheme of things, it really means that one more on-board "spend center" is eliminated and must be included in the fare. That can also include gratuities, as well as shore excursions that are often sold at additional cost despite the line's promise to include shore excursions. The top three lines in our ratings, for instance, do not even offer more expensive, additional cost tour options. The non-inclusive lines like Viking do. With all these "spend centers" removed, the top three or four lines must charge significantly more than the bottom three or four lines in the ratings.

Finally, we would point out that you seem to be  looking for a better-educated more well-mannered fellow guest ratio. That is hard to talk about in print but it comes up often. The fact is that the more expensive lines attract a different core clientele than the entry-level, river boat lines with add-on, a la carte pricing practices. We want you to be excited about your cruise and we think you are going to love Viking. Their ships are beautiful.

Q - We have a friend who sees himself as quite the travel expert. He says that the new Crystal Mozart, which you rave about, is actually too fat to do a normal Danube itinerary and he thinks that the ship may, someday, be slimmed down. He also says that is why Crystal came up with this Vienna to Vienna round-trip itinerary that no one else uses. Their "fatty" is just too big top fit in most of the Danube ports. As we are strongly considering sailing this ship, based entirely on the recommendations on RBR, we wonder if you have a reaction. Our friend lives in Saskatchewan so he could be wrong. 

A -  River boats on a diet. Thank you for your entertaining question. From purely a marketing standpoint, we would use different wording to discuss the lady's girth. The Mozart is almost twice as wide as other ships plying the Danube. She is a full 75 feet across. This width actually is quite an advantage and is the reason why the Mozart does the Danube with an over-sized sundeck with a retractable bar, an indoor pool and Jacuzzi, a larger than normal gym, and four restaurants.

Your friend has only a slight point. The Mozart really can't navigate up the Danube on the stretch of river above Passau. But the idea of sailing round-trip out of Vienna has proven extremely popular and all of the major sites along the Danube like the Wachau Valley and the Melk Abbey are still available to Mozart guests along the most beautiful section of the river.

The fact is that the Mozart may have initiated a new, as yet unheralded. riverboat trend. AMA Waterways has announced that it will launch a new riverboat named the AmaMagna in 2019. This ship could be a serious game-changer. The AmaMagna will be the largest river ship in Europe with staterooms that average 300 square feet. The ship will be placed on the Danube will have alternative restaurants, al fresco dining, and an aft deck with kayaks and jet skis. Due to the height of bridges along the route, and the ever-present concerns about water levels, the new ship will be wider than usual not higher than usual. So another obese river boat is coming and, given the additional facilities, the larger cabins, and the opportunities for a large ship in terms of dining and shore excursion offerings,  we may be witnessing the birth of a major new riverboat trend. The larger boat will jump up the AMA guest count on its typical ships from 160 to 194 guests. 

While not quite as large, the Viking River Long Boats have also contributed to the birth of girth on several of Europe's rivers. Many industry observers will keep their eyes on the AmaMagna and its booking trends. Could it be that, when it comes to river cruising, size really does matter?

Q - Our travel agent is holding a tentative deposit for a trip with Pandaw from Laos to China. This sounds as though it is a really deluxe company but we would appreciate your take on it before we pull the trigger. We've done eight Crystal cruises, one Tauck river cruise and now we're looking to see some of this part of the world. We figure we'll see a lot as the trip is two weeks. We love photography, history, and being away from "fake news" for two weeks. Our agent knows we are contacting you.

A - We're sure that your agent is thrilled with that news. She may not be thrilled with our response. Noting that we don't know you, have never spoken to you, and there are many questions we would want to discuss first, our reaction is that this is a trip you ought to carefully re-consider. Pandaw is deluxe relative to many of its competitors. But many Americans don't see it that way. They have 16 boats with no more than 60 guests and each boat is a replica of a traditional colonial steamer. if you had been to Laos and China before and wanted to see a small portion for two weeks we might recommend this trip - but not for your first visit to the area.

This 14-day itinerary operates between Vientiane and China's lovely Yunnan province. It is a new, rather adventurous journey and you will see lots if jungle and some stunning scenery. But you won;t cover much territory and we think, for your first trip, there are better ways to experience more in two weeks traveling on a specially designed group tour with some day river cruise components. Many agents use Pandaw because they are affiliated with a travel agency that will do all the work for the agent customizing pre/post land tours. We have found that their river cruise product is superior to their on-ground planning services. This one should be carefully researched before putting down a binding deposit.

It will be nice getting away "fake news" stories. In Laos all newspapers are owned by the State - so no problems there.

Q - I've read all of the brochures and marketing swill put out by the travel industry about cruising on the river in Europe. My wife wants to joins friend who only know the Danube - I believe they think it is the only river east of the Mississippi. I just found this site and feel confident in asking you if I should just go with the river flow or if I should fight for the Duoro. I love good wine as does one-half of the other couple. I'll let you figure out if it is the wife or the husband. We've been to Europe twice our friends have, I believe been on one Globus Tour. We're in our mid-sixties and price is not really a major issue. Enjoy reading your material.

A - The Danube is normally seen as a great beginner river - it has some wonderful cities, Vienna and Budapest, along with a nice selection of  ports along the way including pastoral farmland and less river traffic than you might find on the Rhine.

But we have a soft spot for the lesser-known Duoro and since fifty percent of your small group enjoys wine, that would seem like a battle worth waging. The Duoro starts in Northern Spain and winds its way west through Spain. Where it hits the Atlantic it serves as the border between Spain and Portugal. But the really navigable section of the river for tourism purposes is a beautiful stretch in Portugal. In a sentence, we love the Duoro because it offers lots of vineyard views along its banks, quaint villages lining the river banks, wine farms in small villages along the route that have been converted to really nice small hotels and, it earns our designation as Europe's most unspoiled and least traveled river valley. In fact, the beauty of this area might best be understood when considering that the entire Duoro River Valley has been designated a World Heritage Site by Unesco.

It appears to be the men against the women in terms of your itinerary choices. Have a nice time on the Danube.

Q - We went online to book a cruise and got totally confused. Then we called an agent, at your suggestion, and got really confused. We're trying to book the Tauck Sapphire from Paris and the room descriptions are all screwed up -nothing seems to match what is in the brochure and online. We're trying to book a cabin on the Ruby deck. I just don't understand how this could happen with a company with such a great reputation. It is making me feel that we should be looking at Viking River. At least the cabins on their web site match the cabins described by the travel agent. Is anything going on at Tauck that we should know about? Have they sold their ships?

A -  Tauck doesn't own their river boats. They are designed by Tauck and built and leased from Scylla, a Swiss company that owns the boats and provides the crew.This is quite common among river boat companies. Viking River does own its own boats and is an exception in that regard.

What you are experiencing is the crossover as Tauck has redesigned your ship, as well of all of the older river boats in their fleet. In fact, the Sapphire was gutted. The biggest changes have been made to the Ruby Deck where 30 150 sq. ft. cabins were transformed into just 20 225 sq. ft. cabins. There are still fourteen 300 sq. ft. suites on the upper deck, Tauck's infamous Category 7 - the toughest cabins to confirm based on their popularity. So your confusion, and that of some of the folks you have been dealing with, has to do with Tauck's ongoing process to eliminate cabins on all of its ships and to enlarge many of its mid-range cabins substantially. The number of guests aboard the Sapphire, for example, has been reduced from 118 to just 98.

Does any of this have to do with Crystal's appearance on Europe's rivers with near five-star ships? It is more than a coincidence. Tauck is not a company that likes to settle for second-best.

Q - We are extremely excited about our first riverboat cruise in France on the Uniworld Joie de Vivre. It sounds fantastic but we wonder if you have any additional information on our ability to dance. You know, the Hully Gully and the Twist? Our agent thinks they will have dancing. The idea of dancing as we sail out of Paris is just so appealing. Are we going to be able to cut a rug on this cruise?

A - No, we're sorry, dancing with be limited to the Watusi exclusively. You are referring to the Club L'Esprit, a new venue that will be a juice bar and pool by day which will transform into a supper club at night. The dance floor will sit atop the retractable pool cover so keep the Hully down a bit least you fall through into the water. Claude's will be a supper Club with live music. It won't be opened every night - the current plan is to serve small dishes with a French flair with Claude's operating about three nights per cruise. This is an experiment - let's give Uniworld credit for trying. We are a bit concerned that the dancing may be a bit more tame than what you are expecting. But you can change that!

Q -  The issue we have with river boats, even the better ones listed on your ground-breaking site, is that they do not seem to provide the kinds of suites that we would normally book in a five-star hotel. Even Tauck has cabins that are 150 square feet and "Loft" rooms where you have to go up some stairs to actually look out at the river. For those of us who appreciate room and comfort, while avoiding river boat steerage, are there any boats, now or planned for the future, that will provide some really nice space for their occupants?

A - To date, the jury is still out on the largest suites afloat. Some go unbooked because of cost issues. Will a river boat be built that is all-suite? Our guess is that a true all-suite river boat is too risky a financial gamble for most but we will see such a boat launched in Asia or South America. The quality of riverboats is already higher on the Amazon and the Irrawaddy than, say, the Rhine. For now, the largest suite is the two-bedroom aboard the Crystal Mozart at 883 sq. ft. All of the lines "Rhine Class" new-builds will have top-suites of 759 sq. ft. The Scenic Royal Panorama Suites are 475 sq. ft. It stars going down from there. Crystal has the largest suites on Europe's rivers by a wide margin.

Q -  We have been reading comments on one of the cruise sites that states that Viking River is now sailing within Europe and Scandinavia on ocean cruises. Forgive my ignorance, but how do these river boats handle the ocean waves given their low draft?

A - They don't. Viking River operates solely on rivers in Europe, Asia, Russia, and soon, in America. They are not equipped to do ocean cruising because killing your passengers at sea would make for a public relations headache.

The fact is that Viking has launched a new cruise line called Viking Cruises. The initial inspection reports have been quite favorable and we think that VC is a viable option for many budget-minded cruisers seeking a reliable product with lots of contemporary Scandinavian vibes. Some in the industry describe Viking Cruises by what it does not have - on-board photographers - casinos - art auctions. It is described as an "inclusive" cruise experience because, as with three river boats, the cruises include basic shore excursions and they have promotional air programs.

Q -  We have been researching various river boat lines and we were wondering what you think of Emerald Waterways. They seem to be legitimate. We are looking for a line we can take to both Europe and France in the next couple of years. We are not drinkers and, to be frank, we are on a budget. So I guess what we are asking for is a recommendation. We like contemporary versus a more traditionally-furnished boat and, if possible, a younger, more energetic crowd (we're in our late 30's). Are there several lines that jump out at you or one that seems most appropriate?

A -  You should definitely have your agent review the offerings of the new "U Cruise" programs on Uniworld. But the line that we think might appeal the most is Emerald. They are a less-expensive division of Scenic, the top-tier Australian river cruise line. Beer and wine is included with meals, some excursions come at an additional cost, and the decor is rather minimalist. But the ships are lovely, sleek and modern, and Emerald Waterways is attracting an interesting mix of younger North Americans and retirees from down under who are on a bit of a budget. Their boats feature an indoor pool on the upper deck that transforms to a cinema at night. Tips are included and there are enough "C-Bikes" to go around. Emerald is launching the Liberte in Burgundy, the Destiny on the Rhine, and the Radiance on the Duoro. Three new ships, each built specifically to fit through local locks and under bridges en route.

Q - We read all of your web sites with great pleasure. Now, finally, we are planning a river cruise for 2018 that will allow us to maximize our interest in visiting sites of interest to Jewish travelers. We have, for rather painful personal reasons, an interest in the historical sites of World War Two. For this trip, of about two weeks, we would really like the best available although we would not necessarily be booking the best cabin. But we are interested in what you would recommend in terms of itinerary and cruise line. Thanks so much for what you do. 

A - The itinerary we would recommend is actually new in 2018 and, as these things go, rather unknown. Our highest recommendation would go to Tauck's Royal Danube: Berlin & Kracow itinerary.

You start with three nights in Berlin followed by a seven-night Danube cruise. After visiting several towns in Germany including Nuremberg, the cruise calls in Vienna. At the end of the cruise you are transported to Krakow where guests have the opportunity to visit Auschwitz and Kazimier with their poignant memories. There are other day tours in several ports on this 14-Night journey that will include sites of Jewish interest in Bavaria and Austria. 

Q - We have been looking over your reviews and, given our philosophy that we would rather take two river cruises than one ultra-deluxe river cruise, we are leaning toward Viking. We notice that you warn people that Scenic has mostly non-Americans on its ships. We wouldn't want to run into that situation on Viking. Can we count on Viking attracting mostly people from the good old USA? They show all kinds of ads on TV but I do notice the announcer is not American.  Also wondering if you would agree with our travel plans to do two trips for the price of the ones you seem to be pushing? 

A - Oh, where to begin?  We don't "warn" people that Americans are in the minority on Scenic. Many of our clients feel that is a real plus as it makes it a more international experience and dinner conversations tend to be elevated. Besides, Scenic's guests are mostly from Australia and New Zealand, and as of 9:30 this morning, we're not at war actually or verbally with those nations.

The latest stats indicate that Viking River Cruises are currently sourcing 88% of their guests from North America. Now we want to warn you, that could mean that actual Canadians will be sailing on your ship but feed them a Tim Horton mini-muffin and they will leave you alone. 

We don't know what passport the announcer on the Viking ads is holding. We do feel he is well-spoken. You could be correct - he might actually be British. Or, perhaps, he is just another well-educated Bostonian. They are all over the place.

Finally, we are sorry you feel we are "pushing" the better lines simply by identifying who they are. We think you would be much happier securing your information on a site like "CruiseCritic". We do think your philosophy has merit. The flaw, however,m is that less expensive river cruise products require far more on-board spending so the true cost really does narrow between the "best" and the "not even close to being the best lines."

Q - On the recommendation of our agent, who says she knows you, we are looking at a cruise on a ship called the Misr in Egypt. This is going to be a 13-Day trip from Aswan to Cairo and we've already worked out all the silly safety concerns etc. We live in Baltimore, we don't frighten easily, and we've always wanted to experience an authentic Nile Cruise. Our question is the boat itself. Any information would be helpful. We do realize there may not be many, if any, Americans on-board. We're well traveled. And we both have black belts! 

A - Well the black belts are really going to be useful as you travel throughout Egypt. Leaving bodies in your wake as you go from port to port should make for an enjoyable vacation.

The ship is called the MISR and it is catalogued as a luxury steam cruiser first commissioned in 1907. MISR means "Egypt" in Arabic. This was a luxury yacht used for years by Egypt's Royal Family. The country's last monarch, King Farouk, used it for his birthday celebration. That is not small thing as Farouk liked to throw nice parties. We credit him with throwing the most expensive private party in travel agency history when he had the grand ballroom of the Savoy Hotel in London flooded and he had real gondola's and gondoliers, flown over from Italy for a "Venetian Night" theme party. Guests were boated across the ballroom to stop and disembark at various food stations set up along the way.

But we digress. In 2003, the MISR was purchased by a company called Traveline. They did extensive renovation on the vessel. The boat is classic and lovely with fine China and a 2-1 guest ratio. One of the things that makes a Nile Cruise essential to any serious traveler is the fact that 94% of Egypt's residents live along its banks. You cannot see Egypt if you have not sailed the Nile. You can talk to a MISR representative office in the US at 800-729-2651. It has, in our opinion, the most beautifully furnished staterooms and suites in the entire universe of riverboat accommodations.

Q -   Thank you for the best independent source of information on European River Cruises.  My wife and I have booked our 4th cruise for 1 Aug.  We have cruised with Uniworld (twice) and Viking and were happy with both lines.  In August we are scheduled with Tauck.  I expect we will not be disappointed with our choice this time either.

Every cruise is different, in both itinerary as well as service and passengers.  The reason we chose Tauck this time is their great reputation, and the promise of tours that go beyond the norm for the industry.

I happened on your site as I was researching for our upcoming Rhine and Moselle trip.  I wish I had discovered it before the last 3 cruises.  Not that we would have changed out cruise line or itinerary, but because we would have better understood some of the hiccups along the way.  Our first cruise ended one lock short of Basel, so we were bused to our final destination because of a labor issue with the lock operators (we were told).  On our third cruise we had to bus around a low water level on the Rhine and switch ships.  That was handled very well, but it would have been more palatable had we been forewarned.

Your observations regarding Agent's reluctance  to bring up the potential issues of high/low water issues is spot on.  As a former real estate Broker, I am very familiar with disclosing potential problems.  Up front discussions about the issue can allow travelers time to better understand the whys and live with the changes when required. Thanks for your considerable time and effort in consumer education about river cruising.  Should be required reading for all Agents.... and consumers!

A  - Your accounts of your past river journeys reveal a real understanding of our industry and where we need to improve the way we communicate with consumers. You come across as an individual with an unusually forgiving attitude toward changes along the way. We thank you for sharing and for your kind words. We suspect you are going to have the background to allow you to fully appreciate Tauck and the way they approach their "guests".

Q - My husband and I are on our mid 70's and still active. We are more nature-oriented travelers and love hiking and national parks. We dd one cruise with National Geographic up the Columbia River. But age is catching up with us and we need  a more leisurely trip. My husband is Slovakian and is interested in a river boat that visits Bratislavia. We see that Viking and AMA Waterways both stop there.

We are looking for the line with the longest stay and a private tour guide so we can get the most out of the stop. WE have done some genealogy studies and know something about this families in Slovakia and their immigration tot he USA in early 1900. We live in Florida and would like to do this trip sometime in August-September-October next year. We are more casual people and we don't know if the dress up in the evening on some of the lines will be too much for us? Any advice for us would really be appreciated.

A -  If you are going to do a river cruise you will see that they don;t vary much in the time allotted to the day in Bratislava. It is, essentially, one full day. It may be possible for you to book a private guide in advance through your travel consultant. Ideally, you would prepare a careful document two months prior to your departure outlining the places you want to see and things you want to do during your day in-country so the guide can adequately prepare for your visit, perhaps even arranging for family visits.

But we want to urge you to think seriously about spending a week in Slovakia. It is a surprisingly beautiful country and your husband will not feel rushed. He needs to visit some of his family still there. You can do a week int he country with private guides for about what it would cost to do a river cruise of the same length. The dollar is strong right now against the Euro, the currency of Slovakia.

We would suggest you look closely at Viking if you do the river cruise, perhaps turning this into a two-week land/cruise vacation. We are concerned that your husband will just feel that a day in port is totally inadequate to get a feel for his heritage and a real sense of place. This should be a custom-designed vacation.

As to dress. If men are not willing to don a sports jacket in the evening while in Europe, they should stay home until they mature enough to travel.

Q - My wife and I could be considered seasoned land travelers. We have been to Alaska and the Caribbean on cruise ships. We came tot he conclusion that we are land lovers. Too much time on the ship. Our main interest is photography and we found the photo ops are limited on a cruise ship. Just not enough time in port.

Recently, we have been looking at river cruise on the Danube, River cruising seems to allow more free time? Is this true? We love to explore on our own. Are there any river cruises for photographers, preferably on the Danube? Budapest to Prague would be our choice.

A - This really is an interesting question because, while many of us still love to shoot actual pictures with actual cameras, the assumption of travel suppliers is that true Photography is a dying art. We have a culture where everyone is now a "photographer" and billions of photos are uploaded to sites like Instagram every 3 minutes (fake new statistic). The idea of someone carrying a bag filled with real photographic equipment is becoming a rare sight unless the person works for Breitbart or one of the other really serious news organizations.

It strikes us that you should try a river cruise because you will not have more time in port, but you will likely have better quality time in port because the boat will be docking in the center of town. The one economic reality here is that river boats always include shore excursions so if you walk away and do independent kind of stuff, like using a local restroom without the help of an official guide, you are going to be under-utilizing something you have already paid for in the price of your vacation. Many people have a hard time with that. We don't - and we suspect you won't.

We'd like to offer some specific recommendations: Do the Amsterdam to Budapest Route. It is longer but it will allow you to photograph three rivers instead of just one. We also suggest that before your trip, you contact a local photography club recommended by the Chamber of Commerce. You would likely be able to meet some of their member who would enjoy showing you some of the most photographic parts of their town or city.

Q - Our family has been following RiverBoatRatings for the past four years and we're pretty much at the point where we feel like we know as much about this part of the travel industry as most travel agents. So thanks for that. We are going to be booking several cabins to celebrate my mother's eightieth birthday and I am looking at one of the "Generations" theme cruises. Will the kids be entertained as Uniworld's web site promises? I am also wondering about the early booking discount of 10%? As you say, "Is this One a Real Deal?".

A - Uniworld is not as adept at handling kids as Disney is on their AMA Programs or the special Tauck sailings in conjunction with their long-established Bridges division. The people at Disney are kid "scientists" and it is hard to compete with them in the delivery of services to patrons under the age of 16. Older teens are such a bizarre species that we're not sure that any river boat can adequately contain them - but they are making valiant efforts. Uniworld is doing some rather fascinating demographic extension reaching out to Millennials with the "U" sailings and to families through generations. We would want them to have some time to learn from their children's activities programs as they are new. But, that said, Uniworld is a river boat product that is on an upward spiral and we see their ratings go up as new CSI reports come in.

The 10% early booking promotion is very real. It is doubtful that you could count on earning 10% annually in if you kept the money in an index fund so it would seem to us you should take advantage of the early booking offer. Our current rule of thumb is to advise that you do full payment in any situation where the EBD is 6% or higher.

Best to "Mom" and thanks for sticking with us for the past four years.

IF YOU ARE OF UNUSUALLY PLEASING TEMPERMENT AND DISCERNING INTELLECTUAL CURIOSITY

WE WOULD LIKE TO CORDIALLY INVITE YOUR INQUIRIES REGARDING OUR TWO SIGNATURE TRIPS IN 2018

JOIN OUR EDITORS ON OUR CUSTOM-DESIGNED LUXURY JOURNEY TO IRELAND JUNE 1- 12, 2018

'THE BEST ESTATE HOTELS, MOST BEAUTIFUL VILLAGES, FOODIE HAUNTS, AND MOST MEMORABLE BEVERAGES IN IRELAND"

Priced at Euro 8400 Per Guest

or JOIN US ON A REAL LUXURY CRUISE TO THE GREEK ISLANDS

ABOARD THE ALL-INCLUSIVE REGENT SEVEN SEAS VOYAGER

SAILING ROUND-TRIP FROM ATHENS OCTOBER 7-17, 2018

Please Contact Us If We Would Enjoy Traveling With You and We Will Be Happy to E-mail You the "Particulars" rturen@traveltruth.com or 800-445-7979

SORRY FOR THE INTERRUPTION - NOW BACK TO RIVERBOATRATINGS

Q - My husband has asked me to ask you if we can bring about five or six bottles of wine aboard the AMAPrima. He gets a bit grouchy when he is offered wines of poor or even medium quality and he would like to know that he can bring at least a few bottles top keep in the cabin and enjoy during the cruise. We've never done a river boat before but on the larger ships he has brought his wines on-board and they have charged him a corkage fee which drives him nuts but he still pays it because he loves his wines. He's got a temper and I don't want him to freak out.

I think he also wants to know about whether they will let him buy wines in port to bring aboard. Searching these small towns for a bottle he would like is mostly what he wants to do in port while I go off on the tours. Any advice would be appreciated. 

Q - Our initial bit of advice is that you consider bringing a divorce attorney on the cruise in place of your husband. But short of that .......... cruise ships and river boats are able to maintain fair pricing because they can maintain a predictable level of on-board spending (OBS). It is extremely low class to try to save a few dollars by bringing your own wine or liquor on-board a ship. If the quality of wine served is not to your husband's liking, you are on the wrong ship for his obviously sophisticated palate. In fact, AMA leads the way in wine-themed cruises and pays particular attention tot he quality of wines it serves aboard its vessels.

On AMA, it is acceptable to buy a bottle or two in port and to bring it to the dining room to have it served with your dinner. There will not be any corkage fee. The important thing to know about river boats is that it is very much against the rules to drink wine you purchased on your own in any of the public lounges. It is extremely rude to know the rules going in and then to flaunt them by interfering with the river boats need to generate on-board revenue.

One final recommendation. See if you can change your reservation to join one of AMA;s excellent wine-themed cruises. Who knows, your husband might even learn a few things about wine.

Q - There are four of us interested in doing a Rhone/Saone river cruise. The available itineraries and the experience of river cruising appeals to us but one of us has numerous food sensitivities that, while not life threatening, would make for a very uncomfortable, unenjoyable trip if certain foods are not avoided. these food sensitivities have been handled successfully by Holland America on Caribbean and Alaska Cruises. Are any of these river cruise lines likely to be able to feed me if I give them a list ahead of time of which foods need to be avoided and which ones are OK?

A - You were on extremely large ships with huge galleys and areas where cross-contamination of food could more easily be avoided. We would be concerned that the tiny galleys on a river boat would be able to meet your very specific needs, creating special dishes just for you.

The way this would work is that you, or your doctor, would prepare a memo regarding what you can and cannot eat. Your travel consultant will then forward it with a personal note to the special op office that handles such requests at the line. Your agent would then get a response, usually within two weeks, detailing whether or not the river cruise line will accept you for passage and exactly what further documentation they will require. These decisions normally boil down to issue of liability. Also remember that Holland America carries a physician on every sailing with nurses and a fairly well-equipped emergency treatment center. River boats don't even carry band-aids. Should anything happen you would be sent ashore. So how good is the best doctor in Les Andelys? Pretty good would be our guess.

Q - We were going to book a river cruise with another couple on our street until we found your site and started reading about the water issues - something our "former" travel agent had never discussed with us. We were concerned enough to click the link to your cruise site, which is terrific by the way,  and now we're set for a cruise to Italy and Spain on Oceania. So I guess my question is exactly what is being done a major scale to prevent future flooding along the Danube? Isn't global warming making this worse instead of better. It seems like the lines and most travel agents are not warning people about flooding and it keeps happening without any news that I can find that it is getting better.

A - You are implying that it is getting worse and that data is not conclusive. What we know is that Europe is suffering from serious heat records during mid-summer with record temperatures. But flooding is more indirectly related to climate issues. The rate at which the ice caps on the mountains surrounding Europe's major rivers melt is the single biggest variable. One can conclude that rising temperatures are causing a rise in the early melting of snow but after that it is speculative. Your question as to what the communities along the Danube are doing is a good one. The answer is largely nothing. A real effort would require serious and expensive damming projects, something these communities are generally against. Europe's rivers flow through some of the continent's most affluent areas. If there were fewer boats plying the rivers in ten years, we're not sure that this would be seen as a serious setback by these communities. Day tourists are not really popular in terms of the revenue they generate. 

Q - We are going to be joining some friends for a nice river boat vacation in May of 2018. We want to start planning right away and we need to know which of the lines serves, or rather includes, all alcohol as opposed to charging for drinks that we might order. It isn't so much that we are boozers, rather that we just can't stand to be charged for things once we are relaxed on vacation. Sure you understand what we mean. Better to pay for it and be done with it. Keep up the good work - this is the best river boat web information we've found.

A - The lines that include drinks for the entire cruise at all times are Crystal,Scenic, Tauck, and Uniworld. AMA, Viking, Avalon, and Emerald do not. Some lines, such as AMA, do serve beer and wine with lunch and dinner.  We frequently hear readers say they prefer a line that does not include alcohol because "I don;t want to be paying for other people's drinks." In fact, given the economy of scale and the fact that alcohol is purchased by the lines in bulk at wholesale prices, alcohol is really not a particularly significant cost of a line's operation. Staffing, food, berthing and fuel are more important cost factors. The number of guests is also a major cost determinant. There are river boats that pack in 180 guests while other are in the 110-120 range. 

Q - My agent is really pushing us to sail a four-night cruise on the Mekong River on a line called Aqua. I've checked them out and they seem to be fine. The CEO of the line will be aboard and I wonder if this is enough of a reason to select this line. I get the feeling that my agent doesn't know Aqua that well, she has admitted to having never sailed them, and I wonder why the cruises offered are so short. We had said we wanted between a week and ten days for this total vacation. It's a simple flight as we live in Orange County. 

A - Lots of moving parts here. This question is making us dizzy. Let us summarize our response for purposes of clarity:

01 - We rate Aqua Expeditions as one of the world's top three river cruise lines. They do not appear in our full ratings because they do not operate in Europe. We recommend them without hesitation. Another top-tier river line that does not appear in our ratings of Europe's Leading River Boat Lines is Belmond, formerly known as The Orient Express Brand. Since the trains don't operate well on the Mekong and the Irawaddy Rivers (pistons get water-logged) they changed their name. But always consider Aqua and Belmond in southeast Asia. 

02 - Aqua's CEO, Galli Zugaro, is a charismatic, thoughtful gentleman. His time aboard would be interesting as he likes to talk about his vision for his company and how his product was designed. Very much insider stuff most of our readers would find of interest. 

03 - There is no way we would recommend a program in Vietnam of this duration. You may think flying from LAX to Vietnam is a total breeze - we can assure you it isn't unless you will be traveling by private jet with your own sleep therapist/masseuse. Of course, since you're from Orange County you might be. Don' even consider this trip unless you can give it a minimum of eight or nine nights.

04 - The two "Sail with Our CEO" scheduled sailings are in Late May and late August. This is not the time to be visiting Vietnam. We forbid you to go to Southeast Asia in August. The only appropriate place to cruise in August is Alaska. For cooler, tolerable temperatures, you want to visit the Mekong on a cruise between September and March. 

Q -  We were really thrilled to read your piece about the new river cruise line for people in my age group - 2o and 30 year-olds. I've read a little bit about it on River Boat Ratings but would like to know how this idea came about. I am a business major in a grad program and am really curious about this and interested, perhaps, in doing a paper on the subject. Any information would be appreciated. Also curious as to what the cruise would be like when compared to the the Avalon cruise my folks took to Germany last August. 

A - Here is a short response to your two questions. Uniworld is owned by a large travel group called The Travel Corporation. Their CEO is Brett Tollman. His office would be a great first step as you begin your research. The Travel Corporations owns several companies specializing in tour firms that cater to an age demographic of Millennials and Gen Xers. So it makes sense that Uniworld would come up with the concept. The two ships they will use initially were built in the late nineties so they were due for a refresh anyway.

No one has details as to how or where the former River Baroness or Rover Ambassador will operate but it seems clear that the product will be far less inclusive with a great deal of free time built into each day. It is assumed that U guests will want to have dinner ashore and stay out late so sailing schedules will likely reflect far more day time cruising than is now the case. Finally, we assume this project will be price-driven with low per diems a critical goal. So look for a lower entry-level price with a great deal of paid options available. Wish we could be more helpful but this project is still very much on the drawing boards. Best of luck with your research and your future time aboard the U ship.

Q - We are close to pulling the trigger on a Crystal River Cruise this September along the Danube. We're thinking, since we're eight months ahead, that we would like to pick out the best cabin and best shore excursions and then try to reserve them in advance. How do we do this? Finding out which are the best excursions is proving difficult. Any web sites you could point us to? Looking at an S1 cabin. Any thoughts? Would appreciate a prompt response.

A - Yes master ........we right on it!  The only way to know which shore excursions are really the best offered in a particular port is to have a trained consultant share that information with you. That is what cruise consultants do. It is part of the service that is included in the cost of your cruise. And there are shore excursions that are clearly better planned and thought out than others. You can book shore excursions on Crystal's web site within 24 hours of having your deposit posted to the booking. Spa appointments can be confirmed online immediately after your final payment has been received. Savvy river cruisers on Crystal follow these dates carefully.

The S1 French Balcony staterooms on the Mozart are sold out for virtually the entire season. We doubt you will find one. The only cabins currently available, and there aren;t many, is a W1 or W2. The W1's have a picture window. If you find one in September - grab it. September is the most popular month to cruise the Danube. We would suggest that you avoid cabins 222 and 226 on the Mozart.

Q - We have enjoyed the information on this site and we're ready to try river boating now or in the near future. But there is one glitch - we're in our late twenties and early thirties respectfully. Our biggest criticism of what we see in the current riverboat market is that all of the cruises seem to give you too little time in port and absolutely no night life to speak of.  Everything seems centered on not being constipated and waking up for an early morning tour the next day. We wonder why no one has thought of all of the 18-30 year-olds who are missing out on doing river cruising. We would hire a Uber driver to drive us up and down the Rhine but we can't find one who can drive on water..

A - We like you because you can laugh at yourself. So we're seriously going to try to help you. Be patient. Don't book anything this year unless G-Adventures, a Canadian-based tour operator that caters to a younger clientele is your style. Instead, wait until March of this year (2017) when sails of Uniworld's new division, "U by Uniworld" will open up for sales of their new product created for millennials that will begin sailing in April 2018. Uniworld is taking two of its boats, the River Baroness and the River Ambassador, both launched in the late 90's, and re-launching them as river boat products on Europe's waterways specifically re-designed for adventurous younger cruisers. Details are still a bit sketchy but you can count on more basic accommodations, more immersive shore excursions, late night departures or overnights, and later morning tour departures so those up late at night can still get some sleep before shlepping to Melk. Uniworld is also promising more and better entertainment, a pledge we would not think is going to be hard to keep.

This is, in our minds, a calculated risk. Re-engineering life aboard Europe's riverboats means that many potential guests may be turned off. We hope that Uniworld makes a success of this concept. Let's help them out. Please bring little place cards with you announcing U by Uniworld and drop one on every table each time you stop in at Starbucks during the day. We are actually standing up at the moment in tribute to Uniworld's guts and vision.

Q - I suppose you could say we are the representative of the new breed of river boat cruiser. We're active Gen X's who love the idea of a river cruise, food events, and the opportunity to do some longer bike rides. We realize that most of the folks we'd be traveling with would have more sedate sightseeing orientations, but we'd love for you to find us a program that includes an international clientele with a scattering of folks like us. Thanks so much and Awesome site! 

A - Look carefully at Scenic's new "Bordeaux Cycling Endeavor". This excellent program includes biking in the Bordeaux region along Arcachon Bay, travel in the Medoc and Sauterne regions with market stops and tastings along the route, and a full day of cycling in the St. Emilion wine region, stopping for a lunch with locals.

You should also investigate the expanded partnership between Backroads Tours and AMA waterways. There are now over 100 departures on AMA for active travelers with themes that include adventure biking, walking, and hiking tours available in conjunction with your river cruise. AMA has also partnered with Backroads on full-ship charters of the new AmaViola. The best new program is called "Danube Full Ship Celebration River Cruise Bike Tour." It is a lot to say but the entire guest list is made up of bicycle enthusiasts who will ride the Wachau Valley, join local bicyclists on the famed Donauradweg, and stop for local specialties along with 150 fellow riders from the boat. If you want bike immersion - this is the one to choose.

Q - We want to do a river cruise on the Moselle but I would need to find a ship that has larger than normal beds. I am 6' 8" so I need a bed with length. Any suggestions would be appreciated.

A No worries. Most of the leading lines do stock bed extenders for those guests who are 6'5" and taller.  Your travel advisor should put your request in writing and maintain a file cataloging your needs and communications with the line. But yours is not a unique issue and we see no reason to be concerned. The one fact you will need to have is the amount of daylight between the end of the bed and the nearest wall. We would suggest that you consider one of the window-facing bed accommodations on Avalon as they will provide extra space. Do be aware that there will be some low ceilings as you move about the ship.

A - We are looking at joining our dentist and his wife on an Avalon cruise next year on the German rivers. We've cruised with Celebrity, which you really short-change in my opinion on your cruisetruth site, and Oceania, which we love, numerous times. We want to sail with our friends but my husband is really concerned about the lack of evening entertainment, as well as the likelihood that we will be eating in the same dining room every night with, what I understand is, limited menus.  He biggest "but" is that the food won't be as good as Oceania's. 

A - Dear Mrs. Big But's: There is an unwritten rule among those of us who advise travelers that one should never share a cruise with your gynecologist, your proctologist, or your dentist. On the other hand, traveling with your psychiatrist is highly recommended. So we're opposed to this trip from the beginning. The fact is that your husband's concerns are justified. Entertainment on most river boats consists of a lone ivory tinkler who mostly plays what he has been led to believe is music Americans enjoy. Likely it will be heavy on the Strauss and light on the Bruno Mars. And yes, you do dine in the main restaurant with friends. You, for instance, would have many opportunities to hear about some of the more interesting abcesses your dentist friend has encountered. True, there are small alternative dining venues on Viking River, Scenic, Tauck and Crystal particularly, but the fact is that you are on a small vessel with the same people on a ship with a small galley and a limited menu. The food on Oceania is significantly better than anything you will experience on a riverboat with the exception of  Crystal's Mozart. Why stress your husband out? Skip this cruise.

By the way, we do not review Celebrity solely because our cruise ratings site, www,cruisetruth.com deals exclusively withe the world's top ten rated cruise lines. Celebrity is close to being in the top ten - but they are not there. They are the very best of the so-called "Premium" class of mega-ships.

Q - We have been doing our homework online and found a compelling program offered by a company called Crosi. We've always wanted to do southern Africa, particularly Botswana, by river boat and this could meet our needs. What do you think about this line? They are not rate don your cruisetruth and we wonder why. Is there a better alternative we should be looking at?

A - CrosiEurope is a French company and, with 43 boats, they are the largest operator in Europe. They are considered three or four -star products with better than average French food and French crews. Guests are primarily French but Crosi's low rates do attract travelers from a great many countries. Decor is not the line's strength and standard cabins are notorious for having smallish showers. But for real travelers willing to put up with inconveniences, CrosiEurope is a viable alternative. We limit our reviews to the top-tier lines that cater primarily to the American market. That is why they are not listed.

The line has announced they will the southern Africa market with two new boats, each scheduled to carry just 16 guests. Sailings will begin in late 2017 with seven-night programs on the Zambezi and Chobe rivers centering on Botswana.

We think you should look seriously at the highly-regarded programs in southern Africa offered by AMA Waterways. Their excellent itineraries including safari camp experiences and time in Cape Town with 3-5 day cruises on the lovely "Z-Queen". We continue to think that AMA's program is one of the best and most affordable ways to experience a safari in Africa along with a cruise on a rather fascinating river along with "only here" game viewing right from the boat.

If it appears we have taken a side here that is only because we have. Let's give CrosiEurope a few years in Africa to evaluate the product and the new boats. In the meantime, we think AMA is the safer and more reliable option.

Q  - We've sailed Crystal and Holland America - never a river cruise. But we are thinking about a river cruise that might take us to some important Jewish heritage sites. Do such programs exist? 

A - Yes, there are several options. The most popular route to explore Jewish history is passing through Germany along the Rhine and Main rivers. Starting with the significance of Nuremberg and the courtroom where the leaders of the Nazi regime were brought to trial to Cologne the site of an ancient synagogue, there is a great deal to see in this part of Europe. Uniworld has designed a ten-day Rhine-Main Discovery and Munich theme that focuses on the Jewish history. The first departure os on May 28th, 2017. Avalon is also operating itineraries of its Blue Danube Discovery Program that operates from Nuremberg to Budapest with additional time in Prague.

AMA was the first to operate Jewish Heritage itineraries but the company has now started to include tours dedicated to Jewish culture on all of its itineraries within Germany.

Q -  We have been to China four times. I have done business there. We have an appreciation of the culture and we love the food. Our travel agent suggested we wait a year or two when we will be able to sail on Chinese theme cruises on the Viking River Line in Europe. Do you have an update on that?

A - Not an update - we can help you with the facts. Last year, Viking River, the world's largest river boat company, carried 500,000 guests on its vessels, 88% of them from the States. In the next 36 months or so something interesting will be happening. The number of visitors to Europe from China will exceed the number visiting from the United States. But Chinese tourists are not entirely comfortable running around Europe's cities on their own. Viking River is tapping into this market by taking two of its ships and completely dedicating them to the Chinese traveler wishing to sail Europe's most popular waterways. The sailings will begin next year in November.

This new Viking product will feature exclusively Mandarin-speaking staff and guests. There will be several different styles of Chinese cuisine, each with its own on-board chef. Even the toiletries will be Chinese as will all of the signage. Each ship will carry eight guides. As Travel Weekly recently reported, these cruises serving the Chinese market will be considerably more upscale than their product appealing to US travelers. One of the shore excursions, for example, will be a $30,000 option to have a private jet on standby ready to fly guests anywhere in Europe they desire. Travel patterns and products will be changing in the years to come as the luxury potential of the Chinese market outpaces that of the United States,

Q - As you seem to be the only folks talking openly about river flooding on some of these European rivers, we thought we would pose this question to you. We want to take our two teenage daughters with us this summer on a cruise itinerary that takes in Switzerland and Germany. You identify the Elbe as having the worst water level issue but we love the Viking "Elegant Elbe" itinerary which includes so much we want to see - Switzerland, a few nights in Berlin, overnights in Prague, as well as Warsaw. It also allows us to do some Jewish heritage touring in Warsaw along with the excursion to Auschwitz. So should we not do this itinerary or should we take a chance?

A - Take a chance and bring flippers! No, let us be serious. This is an outstanding itinerary on a river that is more prone to water level issues than any of the other major rivers in Europe. We think that you need to do this itinerary mid-summer when drought will be your major concern. But drought can be predicted in advance of arrival. This itinerary is so packed with highlights that we would take the chance that some portion of the trip may be disrupted. Do be aware, however, that Viking is not using top-grade hotels on this itinerary. That is one reason they are able to achieve their favorable pricing matrix. It is nearly impossible to predict what your chances of experiencing problems might be on an Elbe cruise but we recommend that you consider a one in five possibility of itinerary change or disruption. This figure will, by the way, be disputed by the lines and their PR spokesman.

Q - We are previous river boat guests of AMA and Gate 1. Now, we are looking to spend a bit more money to do something a little more exotic than Europe. We are looking at AMA's Africa and Vietnam programs, each of which we know from reading RiverBoatRatings you rate quite highly. But as long as we are in excellent health, we are really wanting something even more exotic for our next trip - so the question: What is the most exotic destination you can reach on a river boat vacation?

A -  Most exotic is a challenge but our internal polling leads us to suggest you look at Pandaw's seven-night itineraries into the center of the Borneo rainforest along the upper Kapuas River. Sure there are tribal villages some memorable shrines, and a few headhunters, but how many river cruise itineraries include a rehab center for orangutans?

Q -   Greetings from the coast of Carolina! We have taken too many ocean cruises to count, and are considering a rivership cruise.  After reading just about everything on your EXCELLENT site, our brains are ready to explode.  Here are some basic needs/filters, and most of our friends (we live in a very active 55+ community and most of us travel-- a lot) would be interested in the same needs/filters:

Fancy staterooms not required, but comfortable ones please. Fancy meals not required, but choices at each meal pleas. We are most interested in good tours, as Road Scholar is our gold standard!

We would like to have some daytime cruising, to enjoy the views. We love being with people from other countries and cultures, so bring on the Aussies and Brits, and any other kinds of people! A possible itinerary would include a beginning or end in Budapest, as we want to spend extra days there.  Maybe a seven to ten day cruise?  Probably ending in Budapest, as you recommend downriver. Also willing to go anytime, since we are all retired.  You also recommend late May, September, and early Oct on the Danube to increase our chances of 'cruising' rather than 'busing'.

Not big wine or spirits drinkers, would prefer not to subsidize other people's drinking. I would say we do not require luxury lines, but no Motel 6 lines please!

Are we asking for too much, or, do such cruises even exist? Thank you very much.

A - Really helpful information about you and your picky friends. You have thrown in some hardballs in the sense that no line will give you exactly what you want. So the first part of our response is - no, that animal doesn't exist. The two issues that are challenging are day sailing and superior quality touring. You will find both on Crystal - but Crystal is relatively expensive and all drinks are included. Tauck, Scenic, Uniworld are also inclusive.

Our biggest concern is your desire for superior touring. For that, you have to turn to Crystal or Tauck as they go far beyond the more typical local guide walking tours offered by most of the other lines.

To come closest to what you want, we would suggest you concentrate on Avalon and AMA. AMA includes wines with dinner and does have better than average sightseeing. Avalon has some lovely, new boats that feature balcony-facing windows and the kind of American-style dining you are seeking. Our recommendation, therefore, is to consider only those river boat lines that begin with the letter "A". There is no line that meets everything on your checklist but we think AMA and Avalon will come closest.

Q - We are extremely excited to be joining our friends, there will be five couples, all  from Springfield, Illinois on a cruise next year that will take in some of the Dutch ports and the flower shows. We booked the cruise with the Avalon people who were nice but not exactly useful when we started asking questions about insurance and our plans to see some of the smaller villages and countryside after our cruise ends. We're thinking about another week, perhaps using B&B's. We were wondering who we should talk to and how to go about finalizing our plans. One of the couples suggested we try to turn the reservation over to a travel agency but we're not sure if Avalon would allow that or how to go about it.

A - If you book directly and then spend a week in B&B's, you are going to have to do this trip on your own. There would be no profit in it for the agent since B&B's almost never pay commission to the booking agent. If, on the other hand, you decide to use small, quality hotels, you can easily turn your bookings over to a qualified river boat specialist who can assist you with the entire trip. All river boat lines will allow you to easily transfer your deposited booking over to an agent for handling. This is done all the time and it costs you nothing, Meanwhile, you should receive help with all of your questions. Do have your agent look into the possibility of setting this up as a group. There would be benefits and ten guests should qualify. We applaud your choice of itineraries and your after-cruise plans. Hope you enjoy great beer accompanied by a selection of fine cheeses. Wooden shoes are not at all required.

Q -  We are about ready to pull the trigger on a sailing on the Scenic Jade. This will be our first river cruise and we are a bit anxious about prison-cell size rooms. There is one Royal Suite still available and I am wondering if you think we should spend the money for it given that we will be off the ship each day.  My wife has some claustrophobia issues but we've done two cruises with Oceania in Penthouse cabins and they were more than fine. Also want to find out if the top deck is really a "necessity". We both work but we are not, I suspect, in the same financial category as your average client. Looking forward to assimilating with the Aussies. Thanks so much for all your incredible content. I wonder where you get it? Would you consider taking us on as clients?  We're in our early forties and live in St. Louis. I am, by the way, a private investigator and I've checked you out.

A -  Given what you have described and, wishing to avoid further "investigation", we are going to suggest that you not spend the money for the Royal or Royal Panorama Suites. Riverboats are not claustrophobic because the rivers are so petite and you are in sight of land at all times. This is very different than being out in the open ocean. We would recommend a Category BD at 225 square feet. This is considered by Scenic as a Deluxe Balcony stateroom and it will more than meet your needs.

Our content is created by our in-house team. We do not hire outside contractors. Since we are journalists with access to the latest industry news, and we also work extremely full time counseling clients on upscale travel worldwide, we live this stuff every day. We'd love to work with you. The first step is to share information about our firm and the way we work. We will also require a Personal Profile that will enable us to really know you well enough to make intelligent recommendations. There is a $100 Fee we assess to all new clients once they are accepted. After that, you get us for life with no fees of any kind. If, however, you carry a revolver in your sock and wear a raincoat on sunny days, the relationship could be short-lived.

Q - I have read about Disney operating river cruises that might be perfect for my family of four (my boy is 13 my girl is 9). There is a certain wholesomeness about the Disney product that we love - I don't want to worry about off-color comedians or R-rated on-board movies. Wondering how I might book such a trip. Is this a Disney cruise or are they renting someone else's boat? Do I book with an agent or can Churchill & Turen handle this?

A - At the present time, wholesome Disney is partnering with AMA Waterways. But in a somewhat surprising move, The Mouse announced that "Adventures By Disney" is adding adults-only departures in its 2017 chartered sailings with AMA. The 2016 Disney partnership with AMA was clearly successful. AMA's Disney programs uses the purpose built AmaViola, the first riverboat specifically designed for families with a considerable number of connecting cabins. Do note that the Viola uses connecting cabins - not larger cabins that will accommodate four. This dramatically increases the cost of such a venture for families.

Disney's partnership with AMA in 2016 includes seven-night Danube itineraries son the Viola that began in Vilshofen ending in Budapest. They also offered a Christmas market sailing.

As to your larger question - will Disney be setting up its own riverboat line? Our guess is that that they will and we believe they are using the current partnership with AMA to get their feet wet is part of a long-term strategy. Disney would seem to have a clear path toward being the leader in multi-generational travel. But they face one major business hurdle. They would sail full when school is out, but how do you fill new ships when school is still in session in April, May, September and October?  That is why the "Adults Only" Adventures by Disney is such an interesting experiment.  The Mouse loves profits and Europe's rivers seem ready to provide Minnie with the lifestyle to which she is accustomed.

Oh, and yes, we certainly handle Disney as we have for thirty years. But make certain you are traveling with kids. If you're not, we think there are going to be better options.

[caption id="attachment_1648" align="alignleft" width="226"] AmaCerto[/caption]

Q - Hi - just found your excellent site today. Some quick info before the question on heat. My wife and I are considering a cruise on AMA from Amsterdam to Basel plus the extra land days to Zurich/Lucerne in mid-July of next year. The date is fixed as we would be joining some other family members who have made the initial plans already. I have been to Europe six times (only once in summer) and I am a seasoned traveler. - but never on any type of cruise for either of us. My wife has never been to Europe. We are both in our fifties. She has lupus and her health issues make her more sensitive to heat and humidity than most. I checked average temperatures along the cities of the Rhine in July and the average highs and lows are moderate and look acceptable to me. Am I missing something or, on average, is the heat and humidity in this area just not that bad.

A - This is a bit tough to answer. The only really positive thing we can say about river cruising in mid-July is that it is fractionally better than cruising in mid-August. Heat and humidity will likely be an issue as will crowds. We don;t think that the term "moderate" really applies. Mid-summer on the continent has seen record highs, the highest temps since records were kept. Heat warnings this July were issued for Switzerland's central plateau with record highs in the Basel and Rhone regions.

We would suggest that a discussion with your wife's physician should decide this issue. If you make the trip, do remember to bring a complete medical summary so that it can be presented to a local English-speaking doctor should the need arise.

Would we feel more comfortable having you seeing portions of Europe on a Baltic itinerary in July - yes. And we would feel most comfortable having you on a ship with good on-board medical facilities and staff, something river boats do not provide.

Given all of that, we still think things will be fine and you should do the trip with your physician's consent. But do avoid full-day touring in the heat. Also put our advice in perspective. Ours is a minority voice when it comes to mid-summer travel in Europe. Not everyone shares our belief that heat-induced exhaustion on July and August programs is something consumers should carefully consider.

Q - We are booked on Viking River's Elegant Elbe program on October 26th next year. The cruise goes from Prague to Berlin. It is our very first cruise of any kind  and we're excited. We got 2-1 rates and the people at Viking were extremely nice and helpful. One thing we are wondering about - how can we get invited to the Captain's table for dinner. We hear that is a special event and we'd love to try it one time. Any other advice would be appreciated.

A - The first bit of advice might be that you cancel your cruise and reschedule it. The Elbe has the worst record of all of Europe's major rivers when it comes to flooding. Most of the lines do not operate there for that reason. We do not want your first experience to be ruined by a higher than normal likelihood of itinerary changes.

Dining with a Captain on a river boat does not have the same panache as it might on a luxury cruise vessel. Riverboat Captains are selected for their experience - not their personality. Most often, they are employed by the real owners of the ships not the brand that leases them. You might find their dinner conversation less entertaining than you imagine as many of the current captains speak German fluently but have a hard time with English. As with any floating hotel, guests selected to grace the Captain's table are normally selected from the pricier accommodations.

All of that said, it should not be difficult to sit with the Captain. Soon after boarding, speak with the on-board Cruise Director and let him/her know of your desire. Normally it can be easily arranged. If the table conversation gets bogged down, ask the table what they think of Trump's foreign policy positions.

Q - We are really looking forward to booking a Seine river boat program with Uniworld that begins in Paris. But the flooding earlier this year and really given us pause- we've been speaking with our agent asking for some sort of guarantee or written policy so we will know that, in the event the ship can't operate, we will know what kind of program will be offered. My wife suffers from motion sickness and we just don;t want to be stuck on a bus tour with no out.

Our travel agent has been unable to provide an answer to my rather specific question. So I'll ask you - what is the policy when the river boat can't sail? You have a wonderful site but I just don't see the answer to this question detailed. I am not putting down a deposit until I get a definitive answer from someone in your industry.

A -  It is our policy to never take responsibility for our "industry". In fact, the very point you raise is one that we have been asking of river boat executives for the past six months. We have tabulated responses from every one of them and they are all virtually identical - "we handle each water-related issue on a case-by-case basis."

That is the policy under which most river boat vacations in Europe are sold. You have no specific idea of what will be offered should your itinerary fail to operate as described. There is no line that offers anything like a "Guarantee" regarding water-related issues.

Most of the lines have a policy where they determine the number of nights the boat could not operate and they take that room night cost percentage from the total creating a monetary value that is offered to booked guests already in Europe as a future credit. It is not worth cash.

Should you arrive in Europe only to discover that your river cruise will not be operating as scheduled, you will normally be offered the option of returning home. But you will not be offered the future credit.

This is our current real life best advice to put the odds in your favor in terms of a favorable outcome to flooding or low water level issues:

THE CHURCHILL & TUREN LTD. TEN-POINT EUROPEAN RIVER LEVEL CHECKLIST

01 - Check the weather forecast for your cruising destination 48 hours prior to arrival. If flooding is predicted, contact your agent to re-schedule the date.

02 - Use an agent who belongs to a consortium that represents millions of dollars in revenue to the line. Never book as an individual - you have zero clout.

03 - Do not deal with the line directly. Have your consultant do the negotiating on your behalf.

04 - If you arrive in Europe to find that your schedule has been dramatically impacted, consider flying home. Better still, have your flights arranged to meet your new schedule and have your consultant plan an alternative vacation for you within 24 hours.

05 - Do independent air - do not rely on the river cruise line's air package.If they control the air - they control your vacation.

06 - Make certain that your consultant puts you in touch with flight monitoring specialists. They will make the necessary air changes.

07 - Never scream at on-board staff. Decisions are being made thousands of miles away from your boat. Let your consultant deal with headquarters directly and communicate via e-mail or phone.

08 - Never assume that the river cruise company will sit down with you to try to plan a new vacation when the ship can't operate normally. They do not have the staff to do this nor would they assume liability.

09 - Assume that guests in the top-tier suites and those booked by top-selling consultants, will receive preferential treatment when it comes to an interruption offer.

10 - With certain lines, such as AMA, you can purchase "Cancel for Any Reason" insurance. This is a definite advantage but be aware that the coverage offers a future credit - not cash in return. Never assume a river boat will cover any portion of your expenses not associated with a component they booked.

Q -  We are considering a riverboat cruise. My concern is that at 6'5" I don't want to stoop over as I walk around the boat and I certainly don;t want to have to worry about my feet hanging over the edge of the bed. Can tall people be somehow accommodated and are the ceilings high enough to avoid claustrophobia - or worse?

A - Riverboats tend to have ceilings that are a standard 7' or 8'. You may well feel a bit claustrophobic but you should make it through your cruise without the need to stoop down.

The beds on riverboats are generally standard hotel issue. They are not designed for extra length. If you are comfortable with typical hotel bedding you will be fine but our guess is that your feet will stick out a bit. The front desk may be able to set up a bed extender but we would not advise you to count on that happening.

River boat lines as well as cruise lines have been upgrading their bedding but that is more of a qualitative issue then an issue of length. We think you will be more comfortable on a modern cruise ship with fewer structural restrictions.

Q -  As long-time readers and clients, I have to tell you that your site has one confusing characteristic. I've noticed that, while the site refers to "River Boats" and "riverboating", you seem to have taken to calling river boats "riverships". I don't know if this is worrisome to others but I would like to suggest you use the correct term and drop the others. So what is the correct terminology? I think a lot of us would like to know. It seems like a small thing but it can be really annoying to your readers.

A  - You are correct and thanks so much for your question. Our site uses the popular industry terminology "riverboat". Almost everything you see written about the subject uses "riverboats". Sometimes, you see the term in two words. All are incorrect.

A "boat" is something you can pack up and store in your backyard. Ships carry boats for shore excursions and for emergencies. The correct term is "rivership". These are ships that sail enclosed rivers rather than the open sea. "River ship" is also accurate, perhaps most accurate. The term River Ship is used often in Australia and some publications such as USA Today use the term frequently. But most travel writers use the colloquial riverboat as it is an accepted term. So here is what we will do. Some of our writers use "Boats" and one or two use "Ships".

We're not going to change the name of our site. But, based on the feedback we get, we will promise to use only the term our readers prefer in the future.

Q - We were pretty much set to book a Scenic Rhine cruise for next fall when we read your latest "CSI" Report. First, what is that, I've never heard of it, and should we think about sailing with Uniworld, our next choice, so that we don't end up with a bus tour instead of a cruise. We've lived in Geneva, are extremely well-traveled, and we have sailed the top three lines on your luxurycruiseratings site except the German line. Will we enjoy a Rhine river cruise?

A -  We would be concerned that you might not. Your decision requires some thoughtful counseling. You've raised several points, so let us address each one in turn:

01 - Any reader who has a travel portfolio that includes multiple sailings on our top-rated, five-star cruise lines, should think twice before signing up for a river cruise. The services, the food, the options, and the mix of sophisticated travelers you would encounter on a small, luxury, inclusive cruise ship are far beyond the capabilities of a 130-guest rivership with rigid design and size parameters. This would be the first thing we would want to discuss with you.

02 - The term CSI refers to a report by a "Certified Ship Inspector." We select and train extremely well-traveled individuals to go undercover on most of the world's major rivership and cruise lines. They then complete detailed reports describing what they observed and experienced. The problem with travel critic sites is that no one knows the critics and no one certifies that their background is sufficient to draw product comparisons and to evaluate products in a manner that is in keeping with current industry standards. Our CSI Team meets those standards. The report you refer to really happened. Scenic did not handle water issues well. Our inspector's cruise was a "disaster" of a bus tour. But the real questions is "Would other lines have handled it better". In two cases we feel that they would have. In others, we still have doubts. Consumers are entitled to know in advance what a line's policies are regarding changes of an itinerary once they have arrived  in Europe and water issues suddenly pop up.

03 - Should you decide to proceed with a river cruise in the early fall (we want you home by October 15th), we would urge you to look at the 14-day Rhine-Moselle sailing of the new Crystal Bach. The boat will launch in June of 2017.

04 - And finally - will you enjoy it? If you know what to expect going in and have reasonable expectations, along with the knowledge that river levels can dramatically change your ability to sail the rivers, we think you would find the kind of "upclose and personal" nature of river cruising to be an entirely satisfying travel experience.

Q - We've met with our travel agent and she is recommending, knowing our love of gardening, that we ought to sail with Avalon on the "Tulips" itinerary next year. We imagine beautiful scenery and windmills along the route. Will we actually see the windmills? We have an allocated budget for this trip and I think that Tauck and Crystal are out of our league. Would love to know your thoughts about this itinerary given that we are not particularly well-traveled in Europe. We're read every word on your site and we can't thank you enough. 

A - We thank you for spending time with us. The Netherlands are crisscrossed by rivers and the scenery along the route is generally pastoral and inspiring. Do not look for garden-inspired sightseeing - we don't want you to be disappointed. Instead, the 8-Day Tulips of Holland cruise circles much of the country from Amsterdam taking in the tulip fields in northern Holland,the Zuider Zee, known for its black and white cows (don;t expect much from the cows - they are not particularly charismatic), tastes of Dutch cheese in Gouda (or you could save some money and go to Whole Foods), a harbor cruise in Rotterdam, and a shipyard visit in Lelystad. This is a rather laid back itinerary, enjoyable, and best seen in April-May when the tulips are at their best. And, yes, you will see windmills. Avalon is a good affordable choice. In terms of thinking this one through we would suggest that you ask one big question: "Do we want to do one country in depth or would we be happier with a taste of several countries and their cultures?"

Q -  Don't be insulted but we came to this site confused and now we find ourselves wallowing in more great information than we ever thought we'd find online, and we are even more confused.  We're in our mid-sixties, retired as of two weeks ago, and ready to see a bit of the world. We've only done two cruises on huge ships and didn't particular like them. No, that's not right. We hated them. The heavy pushing in the gift shops, the extra charges for edible food, and the "art" auctions  with the hard sell and the fine print did it for us.

So here we sit. Fans of your efforts. We are financially comfortable and we are willing to travel anywhere to have the best possible experience on a river boat. But - and it's a big "but", we've done one Insight tour to Ireland - and that's it. So we feel as though the world is waiting for us but we just don't know where we should begin. We want to see it all with, perhaps getting away for two trips a year, (four or five if Trump gets in) Since everything is included we thought we'd start with the riverboat and then go from there. So how do we begin?

A - We think the pace of a riverboat vacation and its introduction to some of Europe's most successful nations makes sense as a starter trip. Many of the better travel consultants will talk to you for a while and try to formulate a five-year travel strategy based on the kinds of places that are or should be on your bucket list. Set up a relationship with a travel advisor in your town or someone who can counsel you over the phone.

The specific trip we would recommend for you is a sailing that will run north to south from Amsterdam to Budapest. This is a kind of "sampler" cruise and you will be sailing the Rhine, the Rhine-Danube Canal and then the Danube. We would look closely at both Crystal and Tauck for this itinerary.  Tauck is an upscale but not "over -the-top" first class  tour operator. It might be smart to sail with them and then, if you love them, you can move on to consider more than 100 quality tours they operate worldwide.

If you are not considering a trip to Europe, we would suggest you look at one of the better two-week programs in China. It will be fascinating as China is nothing like the stereotype we imagine. You should do China while you are young as it is always a rather busy itinerary.

Q - Our research online has sort of led us to believe that the Rhine takes second to the Danube in popularity. We are all set to book with Uniworld but we want to be certain we are not going to be spending 10-Days on the Danube's ugly sister. Are our concerns  justified?

A - Not at all. The Rhine covers over 800 nautical miles passing through Europe's upscale heartland including Austria, France, Germany, Lichtenstein, Holland, and Switzerland. This is some of the world's most beautiful real estate.

The Rhine has been more influential in European history than the Danube. The river is always working - it is home to busy shipping traffic that a lot of on-board guests enjoy watching. But if you do the most scenic stretch between Cologne and Mainz, you will glide past a landscape filled with castles, and fortresses as well as some lovely vineyards beautifully terraced from the top of the many hills along the route.

The historical value of a Rhine itinerary includes castles and Roman antiquities. From a purely practical standpoint, the Rhine and Lake Constance together form a reservoir that provides safe drinking water for 30 million Germans.

Many experienced river boat travelers prefer the Rhine to the Danube. It is true that you see more industry along the banks of the Rhine but you also see more castles. Stick to your plan.

Q  - We have been intrigued by the information on RBR about Crystal and their philosophy of adding more time on the rivers for daylight cruising. Is this marketing hype or something we can count on in our future planning? Our agent is really pushing this cruise but we would want your sign-off.

A - Let's look at the itinerary which begins on Day 1 in Vienna and do some quick analysis:

Day 2 - Three hours of cruising from Durnstein to Melk

Day 3 -  Linz

Day 4 - Passau (overnight)

Day 5 - Cruising after departing Passau at 2:00 pm.

Day 6 - Morning cruising arriving Bratislava 1:00 pm.

Day 7 - Budapest (overnight)

Day 8 - Departing Budapest at 2:00 pm. Afternoon cruising

Day 9 - Morning Cruising arriving Vienna at 2:00pm. (overnight)

Day 10 - Overnight Vienna

Day 11 - Disembark Vienna

So, in ten days, you will be cruising in daylight hours for at least 16 hours in daylight and for several hours beyond that in the early evening. Let's call it twenty hours of pure cruising on the river. That is, by all measures, significantly more cruise time than is offered by any of Crystal's major competitors on the Danube and these same percentages will hold on other Crystal itineraries in Europe. Crystal is not exaggerating the claim that it offers more time doing daylight cruising and more overnights in major cities.

Q  - It seems that river cruising is becoming really popular and the Viking River Line seems to be the top dog. Is ocean cruising still as popular as it once was or is river cruising, led by Viking,  taking over? 

A - Last year, an estimated 23 million people sailed on cruise ships. Less than one million sailed on river boats. The general sense is that river boats can grow to four times their current numbers. This will require massive numbers of new berths and creative use of new river itineraries. Presently, Viking does about 50% of all of the river cruise bookings out of North America. Their total market share equals AMA Waterways, Avalon, and Uniworld combined. As Viking is considered a "non-inclusive" line, their upfront pricing models come in lower than most of their higher-rated, more inclusive competitors.

Q -  We are sooo excited about the Hidden Wonders of Myanmar itinerary being offered by AMA on the AmaPura. It is a sixteen day program that is round-trip out of Yangon and includes an in-depth look at unspoiled portions of this country that has been hidden from the rest of the world for so long. Now, as they experiment with democracy, seems to us the perfect time to go. 

We're in our mid-seventies and have some walking issues. We have two concerns. This boat appears not to have an elevator and we wonder why. Also wondering if you would have concerns about flying a local airline from Yangon to Mandalay?

A -  The flight is short and you have a 50-50 chance of landing safely. Actually, Myanmar's in-country airlines, carrying the nickname "the flying coffins" are getting better as money pours into the tourism sector. In terms of the risk/reward ratio - definitely worth the flight.

We share your enthusiasm for this itinerary. The AMAPura was launched in 2014 so the technology to include elevators on the 56-Guest ship was clearly available. We suspect elevators were not included because of concerns that there would not be anyone available in-country to service them.

As we've pointed out, river boats in Asia are generally of a higher quality overall than their counterparts in Europe. This is because building materials and labor are far less expensive as is catering and staffing. You are making a wise decision.

Q -     First: I want to thank you for this site.  My wife and I have taken a couple of Viking Cruises and we're always getting asked questions that our limited experience prevents us from answering.  Now we know where to send them.

Second:  I love the questions on "Why won't they tell us when the river is going to be dry or flooded?"  Our first cruise was a Rhine-Danube cruise in Aug-Sept 2010.  By all past climatology we should have run aground.  Instead, we ended up skipping a scheduled stop in the Wachau Valley so we could get under some bridge that we were in danger of being trapped by even with the captain's heroic efforts to ballast the ship down to give him as much air draft as possible.  That's not supposed to happen in early Sept but it did.  I always warn folks that everything you do in life is affected by the weather and predictions are still only good 5-7 days out.  And that goes double for anything that involves the water.   No answer required.

A - Well, a bit of an answer is required. It is erroneous to imagine that the river cruise lines normally have 5-6 days notice of specific lock conditions or water levels. One of our editors has interviewed executives of each of the major lines and the consensus is that most river level problems occur within a twelve hour period prior to a scheduled sailing. Advance notice is just not usually available.

But we can ask a sort of ethical question. Let's suppose that you are the CEO of one of these companies and you normally did have 5-6 days notice that an itinerary can not be operated as scheduled and that hotels and additional bus touring would need to be substituted. What would you do?

Would you contact every consumer and travel agent and tell them to remain at hone, sending full refunds to everyone? If you did, given current margins in the industry, and assuming that you would be cancelling between 8-10% of your total sailings, such a policy would assure financial disaster for your company.

You are right. So much of what we do in life is influenced by the weather. But we need to keep pushing these companies toward the realization that surprising guests on arrival in Europe with the news that they are going to have a totally different kind of vacation than anticipated, is unacceptable. One alternative might be a set of vacation options in place for arriving guests on affected sailings.As long as river boat kines have to scrape together last-minute bus tours using hotels of dubious quality and sub-standard meals, consumers will feel that they are playing vacation Russian roulette on Europe's rivers.

Q -    I am impressed with the information on your site.  My husband and I (both 69, well-educated) are planning a European River Cruise some time between July and Sept of either 2017 or 2018,  I've been considering something between Amsterdam and Budapest (roughly), for approximately 2 weeks, but am open to suggestion.  My husband has heart issues so can't do extensive amounts of walking   - he is fine at a slow pace for about an hour at a time, but may need to take rests.  Are there any operators that are better than others in terms of the flexibility of their tours?  (He's also OK with taking a "day off" as needed and staying on board with a good book while I trot off on tours, so the on-board amenities would be important.)  We don't need "top of the line" but would prefer an operator, route, and date where there is a lower likelihood of ending up on a bus.  We would appreciate your advice, and will most likely book through you when we've decided which year.  (A really good deal in 2017 would likely tip the balance to sooner rather than later.)  Thank you in advance.

A -  This is, of course, the key question. Since river boat companies are not forthcoming with their alternative plans should the river gods get angry, there is some anxiety attached to booking any river boat product. We understand. Wish we had a satisfactory answer for you but we don't. Not one of the top-rated river boat lines has, in our opinion, designed a sufficiently detailed "What-If" response to the question you address - "What will you do if we can't do our itinerary as scheduled as a result of water level issues?"  The current operating philosophy is still "you pay your money and you take your chances".

Water issues may affect one key lock or bridge location, making passage by boat impossible, There may be an identical ship on the other side of the impediment and both boats simply switch passengers. Not altogether convenient, but not the end of the world either. The fact is that most water level changes occur with less than 48 hours notice. How many hotels of quality that can accommodate several hundred river boat guests on a moment's notice are in these towns with available rooms?

Predicting water levels is now nearly impossible. Recent rains have not followed a particular pattern and rain is possible during any of the sailing months between May and October. In mid-October and late April is practically guaranteed and during the Christmas market cruises in December you actually hope for bad weather.

We would need to know a bit more about you before making specific recommendations but we would suggest both Uniworld and AMA might offer the kind of "slow walking" opportunities you are seeking.

Q -  Sittin on the dock of the bay - but haven't pulled the switch on a river cruise. Likely we would want to do two weeks from Amsterdam to Vienna or Budapest. I guess our concerns revolve around smallish boats, tiny kitchens, and cramped quarters. The social aspects of the cruise and the included excursions appeal to us. We are foodies but we can prepare for some special meals on our own for lunch time and the occasional overnight in cities. One question: Are these boats getting any better or are they, more or less, all cut out of the same cloth?

A -  Some would argue that the very real changes in river ship design were made possible by the rebuilding of the Main-Danube Canal after it was destroyed during the second World War. It took a while, but the canal was rebuilt, accommodating larger vessels, in 1992. This provided an entire system of locks that now allows river boats to travel from Amsterdam all the way to the Black Sea. Once completed, new boats were readied for the market and a series of new design options and improvements in current river boat construction became available. Here is a list of some of the improvements you will find prevalent in today's market.

Engines are quieter. This allows for premium cabins to be placed above the engine room.
Boats now have elevators so that those with walking challenges can be comfortably accommodated.
Bedding has improved dramatically with pillow options on several lines.
There are many more suites and entire decks of 300 sq. ft. cabins. These suites often have walk-in closets.
At least one alternative dining venue is now found on most river boats.
Some of the boats feature on-board herb gardens and swimming pools that can convert to upper deck movie venues.
Cabins have been redesigned including beds that face the water
Certain levels on certain lines have eliminated the traditional single supplement charges so "single cabins" actually exist.
Ships now have their own so-called blackwater sewage treatment systems, an important feature when negotiating with local municipalities for docking rights.
Touch of a button balconies are now available on most new-builds.

Q - I have read as much as I can about river cruising, although this site has so much more info than anyplace else I've looked. Our concern about river cruising is that with all of the new boats being launched and the popularity of the this kind of vacation, we wonder if we would constantly be bumping into other boats as we sail the route. Our ideal scenario is something tranquil where we can get off the boat and walk along beside it as it moves slowly downstream? Are we dreaming?

A -  There is a severe shortage of berths along Europe's most popular river river routes so tying up next to other boats and having to walk across them to get to you boat is not at all uncommon. But you would find that the cruising portion of your trip is filled with wonderful scenery and just a little bit of passing traffic. If you cruise portions of the Rhine, you will find a bit more commercial boat traffic, a feature most river boat guests find adds another dimension to their experience. To put it all in perspective, there are approximately seventy river boats currently plying the Danube between Vienna and Budapest.

You have used the word tranquil and we really don't think that you would be totally satisfied with the pace of a European river cruise. We would urge you to look carefully at French Hotel Barging in the southern portions of France. The pace is ideal for what you want, the food is better than anything you will encounter on a riverboat, and there are walking paths along the canals that would allow you to walk to your heart's content while easily keeping up as the boat glides along. Most barging experiences are six nights and most of the boats do not meet our standards in terms of space and overall quality. Think extremely small cabins, most with twin beds, and a tiny bathroom. If you can handle that, barging might be best for you. The ideal scenario would be to find two other couples who would join you so you could charter one of the top-quality three-bedroom barges with lovely accommodations and facilities.

Q - Just wondering - the water on our recent AMA cruise seemed to be really clean for the most part. Is the Danube considered to be a clean river?

A - For the most part, yes. It is even cleaner than the Hudson River. Since it passes through ten countries, there are areas of pollution and concern but it is estimated that twenty million people in Europe depend on the Danube as their primary source of drinking water.

Q -   Thank you for such an informative site, I have learned much and have so much more to learn. I believe I may be more informed, however, more confused.

My husband and I are Australians planning to take a European River Cruise in 2017. After reading you site, I am tempted to go straight to Scenic and make a booking, however their price is rather hefty. We have previously booked with APT and Travel Marvel which is the biggest competitor in Australia with Scenic.

My question is, firstly do you offer bookings to Australians and if so are you able to compete with their brochure prices and save us a significant amount.

It is tempting to rush in and buy a product quickly as they advertise flights and flight credits etc and it is hard to compare apples with apples so to speak. Hoping you can help us book our European River cruise and save a significant amount.

A - So great to hear from you and thank you for your kind words. In your situation, you are going to be much better off working with a local Australian travel consultant who can book you at Australian rates.

The Australian market and the upper-end US market are quite different. We rarely get asked questions about pricing. Savvy consumers in the States knows that all consultants receive the same rates and dealing directly with a supplier is a total rip-off since they are going to charge you for the agent's services even when you don't use an agent. In Australia, however, there are special offers and in-country rates on Scenic and other Aussie-backed lines that are not available in the States.

While we would love to help you, the cruise and river boat lines have tightened their rules in recent years to encourage support of local travel agents in Europe, Asia and the South Pacific by insisting that all cruises purchased be sold in the local currency. While we can work with Canadians, our practice is largely limited to American travelers due to currency purchase regulations. We;d love to help you but it is in your best interest not to utilize our services.

Q -    My friends and I have decided that for our next trip we want a tour that covers several cities and doesn't require changing hotels every night or two. We're thinking a river cruise might be the thing, but several people told me that river cruises are best taken at 70+ --thereby insuring that your fellow cruisers will be your chronological peers. Do you have any suggestions for a European river cruise or cruise line that caters to a middle-aged clientele? Thank you.

A -     River Cruising is such a hot travel commodity, at the moment, that it is attracting a somewhat younger demographic. However, it is accurate to say that none of the top-rated riverboat lines we cover in our reviews caters to a younger clientele. Given that well over 90% of river cruisers choose an extended package including hotels as well as the cruise, the average guest is retired and can take two weeks off. Some fair share have never taken a cruise because they thought they would get seasick and so they come to river cruising in anticipation of smooth sailing. Studies show that a surprising number of the employed shy away from river cruising because they fear inadequate Wi-Fi connections. (This is a peculiar mental problem in the United States but there is hardly enough space here to cover it).

Emerald Waterways has a somewhat younger clientele. But when you seek out the fountain of youthful travelers in your planning you are ALWAYS going to be giving up top quality products. One of the absolute travel laws is that the better the product the higher percentage of secure retirees who are willing to pay for it.

Finally, we would suggest you look at AMA, Scenic and Viking River for a younger (relatively speaking) group of travelers. Viking's ads are so pervasive that they appeal to more than one age group. AMA and Scenic have serious biking programs and some hiking offerings that attract younger travelers. But when we say younger we mean 50-70 years of age. Our strong recommendation tot hose concerned about age issues is to simply forget about it and accept that equation that quality is in direct proportion to the age of the guests in virtually every travel scenario. No one tells you this - but it is true. The retired country club set knows quality and if you follow them you will seldom go wrong.

Q -  Thank you for all of this truly helpful information. We are going to take one of your suggestions to do a European "sampler" 14-Day cruise that includes sailing on the Danube, the Main, the Rhine between Budapest and Amsterdam. It sounds like a great way to experience the best of European river cruising. Each of the major lines seems to offer this itinerary and, with the help of our agent, we've narrowed it down to Uniworld or AMA. 

We think we've got most everything figured out since we've been so well educated on this site. But we are not certain if we ought to be locked in to sailing downstream from Amsterdam to Budapest. As it happens, the date that matches perfectly with our schedule is the reverse direction. 

A - You have uncovered an itinerary that is a bit counterintuitive. The prevailing opinion is that you are traveling straight downstream when you begin in the north in Amsterdam. In fact, you are not. This itinerary is actually a combination of upstream and downstream currents produced by the various waterways and their tributaries. The Danube portion through Austria, Slovakia, and Hungary is southbound if you begin in Amsterdam. But if you sail out of Budapest the first half of your journey will be upstream but, as you head north into the Rhine, you will be going downstream. For this reason, we think you should feel comfortable doing the Grand European itinerary between Amsterdam and Budapest in either direction.

Q - We are looking over several brochures including Grand Circle and Uniworld, and we notice that almost all of their programs are 10 to 14 days long. As a a working mother I can't take off more than a week for a river cruise vacation. Are there specific lines that concentrate on shorter cruises? 

A - With the exception of Crystal and Grand Circle, all of the river boat programs you see that include land components at the beginning and end of a seven-night cruise can be eliminated and you will receive a credit. Decide which destination works best for you and coordinate your air arrangements so it maxes out at eight nights away from home, the shortest option. You will likely have to fly using connections so make certain it is worth going to Europe for only one week. You might want to postpone this vacation until you can arrange more time off.

Q -  We are anxious to do the Classic Rhine Itinerary and we wonder if you expect Crystal to deliver on its promise to offer day sailing and more time in port in the evening? We are not at all concerned about the quality of the new company as we agree with your ratings that Crystal's track record speaks volumes. Enjoy this site because you seem to filter out the moronic non-sequiturs and irrelevant nasty comments.

A -  We do expect Crystal to deliver on that promise. The itineraries are out and the books are open so the daytime cruising opportunities and the overnights are there for all to see. The Crystal Bach sailing on its maiden voyage on June 18th, 2017, will do an extended 14-night Rhine itinerary that includes  overnight stays in Amsterdam, Cologne, Ruedesheim, and Basel. The length of this itinerary, twice the time of classic Rhine cruises, allows for leisurely daytime sailing with more opportunities for sightseeing. The overnights allow for evening events and local dining options.

Crystal is designing its river boat product to appeal to a higher-end demographic that is retired and has the time and inclination to devote the necessary time to do Europe's rivers justice. Crystal will be the most expensive option if only because it will always tend to offer the longest itineraries among its peers.

Q - We have sailed with Uniworld once before and we were totally impressed with the service, the food, and the wonderful crew on the Paris Impressions sailing aboard the Baroness. Quite frankly, we think you're off on your ratings as we can't imagine anything much better than what we experienced. But we are not as confident with our planning for our next Uniworld cruise on the Mekong Navigator doing the Timeless Wonders Itinerary that includes ports in Vietnam and Cambodia with two nights in Siem Reap.

First, will the services on this vessel, which I understand Uniworld doesn't even own, match what we found on the Baroness.We are looking at a March 24th or September 8th sailing and wonder which date you would recommend. Finally, should we spend the money  for a Prestige Suite or will the smaller, Signature Suite suffice?

A - What happened to your cruise consultant? Did she die? These questions should be discussed with a trusted advisor who knows you, your personal preferences, your financial comfort level, health issues etc. This is a big trip and you don't want to get your answers from a web site. Now that we have gotten that momentary honesty off our chests, let's proceed with the answers to your questions.

The Navigator was built in 2014 and has interior design standards that are unmatched by any European rivals. As we have pointed out, most of the Asia-based river boats are built to higher design standards than their European counterparts and they carry fewer guests. There are only 68 guests and the food is memorable. Most of the river boats in Asia, South America, and Europe, lease their boats and, by the way, their crews. So whether or not Uniworld holds title to the ship is not really relevant to the kind of experience you will have. We think this is an excellent, if busy, itinerary and there is no better way to see this part of the world in comfort. We love the combination of small towns and villages with the major cities in Vietnam and chance to spend two days at Angkor Wat.

We are less enthusiastic about your choice of dates. We want you on this itinerary in the dead of our winter as heat and humidity are major issues. Uniworld is offering eight sailings in January and February next year and we would recommend those dates. If that wont work, there are seven dates in November and December.

The Prestige staterooms are beautiful at 387 sq. feet but given how much time you will be spending off the boat, the 291 sq. ft. Signature Suites on the Upper Orchid Deck will serve you nicely. The money you save will cover your expenses ashore and one or two splurge dinners.

Q -  We absolutely adore your site and hope you can answer a very specific question for us. We are going to take the plunge and do a Rhine cruise next summer. But the Rhine is a long river and we'd love to know if there is one part of it that is considered the "Must See" section? Oh, we have one more irrelevant question, really an argument between my husband and I. Is this Q and A section written by a man or a woman?

A - The "Not To Be Missed" section of the Rhine River is what is referred to as "The Upper Middle Rhine Valley". The most beautiful stretch of the river is between  Koblenz and Rudesheim. This entire area is  a UNESCO World Heritage Site and it is protected by a commission of local communities dedicated to its preservation. That is why there are so few Walmart's along the river's edge.

The answer to your second question is "Yes".  Best not to refer to a future cruise event as "taking the plunge". It is considered bad luck. Thanks so much and don't even consider a Rhine cruise that does not include the "Upper Middle".

Q -  We are in our late fifties (well, in truth, that would be the missus) and early sixties (yours truly). We are anxious to cruise the Rhone between Taarascon and Chalon-sur-Saone with some extra days in Paris at the end (I proposed to my wife in the garden of a small restaurant in the Marais). 

But here's the thing; We are quite active runners, and especially bicycle enthusiasts. We don't much fancy paying for a vacation in which we are led around by guides on and off buses. Walking tours are fine but we would prefer hopping on a bike and just exploring on our own. It appears that most of the river boat firms offer bicycles but it is hard to tell if they really have enough to guarantee that the young-at-heart and fleet-of-foot will not be disappointed. We are going to want to do this but with whom?

A - River cruise line executives tell us that your tribe is growing and they are making plans accordingly. Even the so-called bus tours on every itinerary quickly end with the participants being dropped off for a guided walking jaunt in some small to mid-size charming town. The current best bicycle programs are on Scenic and that is the line we would suggest you look at first. They have plenty of regular and electric-assisted bikes to make their independent-minded guests happy. And don't be surprised if you see other fleet-of-footers aboard your ship. They are multiplying like rabbits on Europe's riverboats.

Q - Really amazing site. Kind of makes your competitors look like they're in someone's pocket. We have a TA who is urging us to book Tauck, which seems to be the most expensive of the river boat lines, because they have membership in something called CLIA. This is supposed to give passengers an advantage in terms of knowing about river level conditions in Europe far enough in advance to make alternative plans. Is this a legitimate consideration?

A - No, your travel agent is feeding you a half-truth which, we suppose, is better than an outright lie. CLIA stands for Cruise Line International Association. This is the marketing arm of the cruise industry. They advertise, lobby, and train travel agents at the direction of their cruise line members. Virtually every major cruise line and riverboat company belongs to CLIA including every line in our full ratings coverage.

Your agent is referencing a new provision in CLIA called "The Passenger Bill of Rights" which requires river boat operators who are members to offer booked guests and agents "timely information updates" when an itinerary is adjusted resulting from some sort of "emergency".

This is mostly PR babble and it makes it seem as though CLIA is really requiring its member lines to do strict monitoring and reporting so guests may be able to cancel with several days notice int he case of water level issues. We've seen no evidence that this has made any significant difference in the number of guests who arrive in Europe only to find their itinerary disrupted by water issues that the lines usually claim only developed hours before. Very few guests are getting updated weather information prior to departure unless they are booked with one of the better river cruise specialists in the country. Despite the fact that it could have access to weather and water-related data from every single one of its river cruise line members, CLIA makes no attempt to provide either the public or the travel agent community with water-level updates.

Q - We are seriously considering booking the new Uniworld ship that will be doing the Seine out of Paris next summer. Our agent can get us a junior suite which will provide some extra space. We have been doing escorted tours with Trafalgar, Insight, and one, recently, with Collette.  We are in our mid-sixties, happily retired, and comfortable enough to begin traveling well for the next ten years or so. We mostly stay at Marriott's but we can appreciate a Ritz Carlton once in a while. 

The purpose of contacting you is to see if you feel the new Uniworld ship will be as good as our travel agent seems to think it will. She seems to have a thing for that line and feels that we will be really comfortable on-board. Thanks for all the wonderful information and will look forward to your reaction to our first-time river cruising plans.

A - The new S.S. Joie de Vivre will launch in March and we think she will be an elegant addition to the Seine River. She is going to be relatively small, with 128 guests, but she will feature amenities like several dining room options, a swimming pool, and a movie theater. The ship has well-trained butlers as well as Wi-Fi and cabins designed with French flair by Uniworld's sister company, Red Carnation Hotels.

Your travel agent should know you well and we would guess that her recommendation is well-founded. You will be sailing on a high-fashion, European vessel with high standards. No worries.

Q - We've sailed on three European river boat itineraries, each on a different line. We've sailed on AMA, Avalon, and Viking River and, while there were obvious differences, we were wondering if you might tell your audience how these lines find their staff. We generally found that each of the lines seemed to have the same mix of  staff  the Philippines, Indonesia, and, mostly, Eastern Europe. Also wondering how the Captain's are hired.

A -   Currently, two lines, Viking River and Crystal, do their own hiring using several worldwide HR offices. The other lines all tend to use a company called G&P based in Lucerne, Switzerland. G&P has been in business since 2003 and it supplies complete crewing for some of the biggest names in river cruising. Their staffing portfolio includes Captains so it is fair to say that the same firm that supplies the dishwashers on board also supplies the senior officers.

The lines use G&P because of the breadth of their services which include residential training facilities, mentoring programs, as well as health care and crew travel arrangements.

The company supplies staff to lines at various price points. Executives at each line set their own hiring standards and the general mode of operation has them doing follow-up interviews with every crew member recommended by G&P. These interviews serve to differentiate staff aboard the various lines. But it is fair to say that it would be hard to truly differentiate on the basis of crew hired from the same source.

With an estimated 55% of the total riverboat berths in Europe, Viking River finds it cost-effective to maintain their own hiring and training facilities. Crystal is clearly dedicated to staffing its riverboat fleet internally with little or no outsourced labor. Most industry analysts believe that Crystal is in a position to offer a better-trained staff than the contracted labor aboard their competitors. But that will require higher staff pay at all levels and that is surely going to be reflected in per diem costs.

If you know anyone who might wish to work on a river boat you might have them contact G&P at 41 41 220 20. Urs Gugler  and Barbara Kress share CEO responsibilities. Their web address is www.gp-gruppe.ch.

Q -  First, what pleasure to read material that is fact based,  presented without a sales pitch and does not talk down to the reader!

We are debating between Scenic & Tauck for a 2017  Prague-Budapest itinerary. With Scenic's promotions, there is about a $2,000 price difference(for 2) in the cruise itself and then they are offering free air (which Tauck does not)  Although your comparison rates Scenic slightly higher overall, your description of their land tours was not as detailed as the one you gave for Tauck.  Can you provide some greater insight on the quality of Scenic's  guides and itineraries?  In their literature, Tauck boasts of may "unique" behind the Scenes, experiences, I'm not sure if they just have better marketers than Scenic, or whether, Tauck indeed will give us the far and away better land experience.  The price differential is significant, but I don't want to spend my days wishing that I had chosen Tauck!

FYI We took Uniworld last year from Paris to Normandy and found it very decent, (but very Republican & Country Club, which we are definitely NOT) The one couple we became friendly with were from South Africa, so the fact that Scenic draws from a different part of the world is not a draw back for us!  Thanking you in advance for your unbiased advise!  Hope to hear from you ASAP before we get closed out of both!!

A - There are several questions here so let us try to respond with a few bullet point observations:

Uniworld is inclusive and quite good, Do not expect a "world of difference" between your Uniworld experience and either Tauck or Scenic. All are highly-rated and among the very top brands in the industry so you need to modify your expectations.
Tauck has better sightseeing in general aided by the fact that they have four Tauck employees on-board every sailing overseeing shore excursions and accompanying guests to maintain quality control. Scenic does include special enrichment events like a concert in Vienna. Both of these lines are unique in that they simple do not sell upgraded tour options. Everything they do is inclusive with the exception of dry cleaning and spa services.
Scenic sounds like the right choice to us since you have already stated that having folks from different cultures board is a net plus. With the  free air offer your cost difference is too significant to ignore.
Let's be kind to our "Republican Country Club" friends. There is a reality about travel that is sometimes hard for our younger, left-leaning friends to comprehend. For the rest of your life, any time you seek out travel of top-tier quality, you are going to find that the vast majority of your fellow passengers are going to be rich, often retired, white-pants wearing Republicans who belong to at least one country club. You see, they have the money to afford the finest things in life and that includes travel products. If you really feel more comfortable with a blue collar group of hard-working fellow passengers, many of them non-Republicans, as you describe, consider a three-night Carnival cruise out of Miami. Now there is one exception to this rule. Experiential  adventure-oriented cruise lines and river boats in exotic locales tend to attract a more eclectic and younger crowd. But only on their voyages of seven days or less. There is a rule that applies equally to river boats and cruise ships - for every day in excess of seven add five years to the average age of your fellow guests. You will see, using our formula, that the average age of a world cruiser is 191. (That is because our formula stops working after 14 days of cruising.)

We certainly have no intention of insulting any group of travelers. But we believe that the consumer is entitled to have direct answers to the  toughest travel question of all - "What will my fellow passengers be like?"

Q -   I have been reading all the questions and answers on your website but cannot find an answer to my specific question.  We are looking at a Rhine River cruise in June 2017 from Amsterdam to Basel.  I like Avalon because of it's room arrangement, size and panoramic windows.  I see though that you don't rate Avalon very high and keep saying that it is not all inclusive as the other lines like Tauck, Ama, Uniwiorld & Scenic.  My question is what is not included that these other lines do include?  All these lines are also more expensive.  If Tauck & Uniworld are $1000 more per person for a smaller room and their offering included gratuities or a nicer glass of wine, I'm not sure that is worth an extra $2K for the trip.

Could you please tell me what exactly you mean by not all inclusive.  I'm not against spending the money on a different line if there is more benefit and value. Thank you for providing all o f this information.

A - You get slightly more than a nicer glass of wine for your "$2,000" but you've asked a legitimate question. While you say that we don;t rate Avalon "very high" the fact that we rate them at all would indicate that they are worthy of serious consideration. In our opinion, it really isn't as simple as adding up the cost of the inclusions and making a mathematical decision. There are a number of more subjective values in making the best personal decisions.

The toughest thing for us to tackle is the "who will your fellow passengers be" question. The brochures only touch on this and some of them seemingly use the same white-haired country-club type models and the same "millennials toasting one another" photos. But Tauck is a truly First Class Worldwide Tour Operator while Avalon is owned by a company that specializes in more mass market touring. Those differences would be reflected in their river boat products. Crystal will attract the kind of well-traveled and well-educated passengers in the mold of the guests who are attracted to their high level of services in the cruise ship sector.

The issues not clear to the consumer might include staff background and training, how much money per guest is spent on food, and to what degree is the river boat line sub-contracting out sightseeing versus producing experiences in-house. Then there is the issue if how the line is going to react when something does go wrong? As we've tried to point out , this does vary from line to line and price is an important measure of a line's commitment to making its guests happy in all situations.

What no one every tells the potential river cruiser is that different lines attract different crowds. Different lines provide different levels of service. They certainly provide different levels of sophistication. Drinks and gratuities are really a relatively small part of the calculation.

TEN THINGS TO CONSIDER BEFORE

CHOOSING YOUR RIVERBOAT OPERATOR

01 - What type of fellow-cruiser is attracted by the lowest prices?

02 - Can my travel consultant speak to management on my behalf should there be an issue?

03 - What kind of transfers are included?

04 - Are extra-price, better tours, sold to guests?

05 - How memorable is the on-board dining experience likely to be?

06 - What quality of pre/post hotels are used?

07 - How sophisticated are the evening activities?

08 - Are sightseeing tours custom-designed or farmed out to locals?

09 - Is the crew totally rented or are there actual employees of the line on-board in supervisory capacities?

10  - Are special events or evenings included in the quoted fare?

--

Q - For the last year we have been planning to take one of the Amsterdam to Budapest River cruises, but the Paris terrorist attacks and influx of Syrian refugees to all of Europe, has caused us to rethink our plans.

While your web-site gives a wealth of excellent information on river cruising, I didn't see where you addressed these problems. Could you give some background on how these events have affected the European river cruise industry?

A -  These are not really problems that have affected river cruising in Europe. The refugees have not been booking river boats, they have not been swimming in the Danube or the Rhine, and, for the most part, they have either been passing through or housed in camps on the outskirts of cities.

The only time it would appear to be any issue at all is when river boat guests have booked themselves on trains, particularly on the route between Vienna and Budapest. As you know, the refugees have received some mixed messages from locals and officials.

Some river boat guests have asked to be taken to one of the refugee camps so they could distribute gifts etc. Thus far, this has not been offered as an option.

The facts are that river cruising has not been adversely affected by the refugee issue except, of course, when it comes to some public perceptions. Based purely on the facts, you are far safer traveling through Europe than you are remaining in the United States. Gun violence is still much more of an issue in the United States than it is in the countries of western and central Europe.

Finally, some advice: If you are seriously concerned about refugees in Europe, you know, those people who might remind us of our own relatives not too long ago, then we think you should cancel your trip. That way you won;pt worry until departure day and your place will likely be taken by folks who are genuinely looking forward to exploring Europe's waterways.

Q - Wow - spent two and a half hours reading this last night. One quick question and we will be ready to book a Scenic cruise (they seem to offer the most high-end value). On the Rhine, is there a preferred side of the ship when sailing from Amsterdam. As long as you are at it, also wondering about the preferred side of the ship on the Danube southbound. By the way, do you agree with my assessment of  Scenic?

A -  We are not strong proponents of the idea that you will have a better overall experience on one side of the boat versus another. But on both the Rhine and Danube itineraries it is true that the starboard cabins  will receive more direct sunlight, making the cabin a bit brighter.

Scenic is a good value generally speaking as it is the most inclusive of all of the river boat lines. But we just don't find that there is much of a price difference between the top-rated inclusive lines. Where you see some significant savings is when you look at an entry-level river product like Avalon, Emerald, or Viking River that is not inclusive. Those who select their river boat operator on the basis of price seem to populate the cruise forums with tales of their dissatisfaction. No one in travel marketing ever tells the consumer that travel is not unlike other industries where you really do pretty much get what you pay for.

Q -  My wife and I thoroughly enjoyed a Viking 'Cities of Light' cruise from Prague to Paris last year and are now planning a second cruise with Viking. We are interested in travelling between Nuremberg and Budapest to see the elevated aqueducts in the eastern part of the Main-Danube canal and also travel through the Wachau Valley and the 'Danube Bend' near Budapest. Viking's 'Grand European' and 'Romantic Danube' cruises travel between Nuremburg and Budapest but the itineraries visit different ports depending upon the direction of travel and both cruises appear to include a lot of overnight cruising. Can you recommend a cruise and travel direction that will provide the best opportunity to see the Wachau Valley and the elevated aquaducts in the Main-Danube canal? We were told that it is generally best to travel downriver, as the engines don't have to work as hard, the travel times are quicker and you spend more time ashore. Is this true?

A -  Although you will never see it in a brochure, the fact is that there are operational advantages to sailing downriver on the Danube from Nuremberg to Budapest. The Danube is a powerful river, with the greatest flow of any river in Germany. Its sheer flow power is three times that of the Rhine so sailing against the flow in a northerly direction requires extra engine power. This means that the boat's engines have to work nearly twice as hard. The water is not going to be as smooth and there will be additional engine noise. The biggest issue, however, is that slow river speed can affect times in port. This is not typical but it does happen. We would discount the "less time in port argument" but your other assumptions about sailing downriver vs. upriver are essentially correct.

Q -   We see that Avalon is really low in the riverboat ratings but we are really interested in the fact that they offer beds that face the river instead of balconies. Are we naïve (it will be our first cruise) or is this the advantage it would seem to be. I can't imagine anything nicer than gliding down a river propped up in bed with a cup of tea. How do you feel about this so-called "Avalon Advantage"? 

A - First, let's correct some erroneous impressions. We rate the leading river boat lines and sort of ignore those of inferior quality. If a company does not appear on our list of rated lines, you might want to ask why. Avalon is not an all-inclusive line. They are a more affordable alternative to the very top tier river boat options. But make no mistake - they are highly reputable, they are financially secure, and they have a number of very real advantages that make them unique. Two that we will highlight here (see our full review) are one of the newest river boat fleets in Europe that includes a new "Panorama" class of vessel that has some serious innovations including beds that face the water.

Here is where Avalon is unique. Their competitors assume that their guests want balconies - French or American. The river boat marketing people have trained the consumer to believe that balconies are better than windows - and they can charge a premium for such cabins. But wait a moment - here comes Avalon and they have a new proposition. What if we assume that actually looking at the river in comfort is what guests really want? What if, instead of balconies, the guest cabins could be larger - say an average of about 200 sq. ft? What if the lack of a balcony would allow panoramic floor to ceiling windows that can be opened?

Let's carry the logic a bit further (really hope we're not boring you - this subject fascinates us): Locks in Europe can be under 40' wide. Boats built for Europe's rivers have serious width restrictions. This means that most river boats have to face their beds sideways because so much of the width of the cabin is taken up by the balcony. The Panorama class on Avalon does not have that problem. With the space they save by avoiding balconies, they can have beds that face the water as well as bathrooms that provide additional room. In fact, one Avalon admirer was heard to brag that you can actually drop your soap in an Avalon shower and stoop down to pick it up, an act that would be physically impossible on some of their competitors.

So should everyone sail on Avalon? Of course not. You are off the boats most of the day and it gets dark at night. That does not leave a lot of time to lie in bed as the boat sails. During the day, you may well be tied up to other boats and you would need to keep your window shades closed, unless you are a Democrat. Avalon charges for many extras and their clientele is a bit lower on the "Sophistication Index" than some of their competitors. But bottom line - they have done some really good work reimagining river boat construction and they should be applauded for their efforts. We have always believed that fresh air is more important than a chair on a balcony. The sliding windows accomplish the fresh air issue.

Q - I feel like I am getting the run-around from just about everyone I ask about recommended dates in Europe to avoid river boat vacation problems. I asked two travel agents and they hemmed and hawed and I got no answer So I called Uniworld and Avalon and got, basically, "it rarely happens" which is not much use to me. Then I started going online looking at the river boat sites and I found nothing that would be useful. This really seems to be a conspiracy of silence. Don't mean to ruin your day but what is the problem with your industry? Why can't we get straight information about which months have the worst flooding?

A - We can't  really answer "what is the problem with your industry" as we would need a few terabytes to handle the question adequately. The bottom line is that the boats need to go out full and negative information about months to avoid might be catastrophic in terms of the bottom line. The other part of the big picture is that no one knows for sure when flooding or equally serious draught will occur.

So here is what we do know: 2015 was one of the most challenging years on the major rivers of Europe. The worst flooding, resulting major disruptions and the cancellation of scores of river cruises occurred during the second week of May. This was produced by a combination of heavy rainfall and melting snow from the mountains. But June was the month in 2013 when historic flooding in Germany, including popular embarkation port Passau, were flooded with record levels of water.

But 2015, a historic weather year, also saw serious draught occurring in the months of July and October. So, perhaps, it is less a conspiracy of silence, and more a sense that there is no predicting weather months in advance in a way that can influence booking windows.

You can get a bus tour at any time on Europe's major rivers. Theoretically, the lines claim you have a one in twenty chance of your itinerary being changed - but we think that figure is low if one looks at weather statistics from the last five years when traditional [patterns seem to have most affected. So what to do?

01 - Have a positive attitude. Plan your trip with the idea that you may have some bus rides and a few nights in a hotel. But you will be in the heart of Europe and you will generally well looked after if you book one of our top-rated lines.

02 - Purchase extremely expensive (10-11% of the total cost of your trip) cancel for any reason travel insurance. That way you can make your final decision a few days prior to departure, when you have access to the latest weather information,  without risking everything you have paid for the trip.

As you know from our articles posted on this subject and previous Q and A;s, it is our feeling that the industry has not been honest with the consumer as regards water-level cancellations. But given that no one knows what the rivers will be like at the time of your booking, it is hard to imagine that the marketing folks could come up with anything much better than "You books your cruise and you takes your chances."

Q - We want to pull the trigger on  a river cruise in 2017 but no one seems to be able to answer our question as to which of the various boats have the best bicycle riding program. We're in our early sixties and, while I've ridden a bike from time to time at home in Memphis, usually in search of barbecue, we cannot be described a s really seasoned bike riders. So big hills are not our thing. Also wondering which itinerary you would look at first in terms of small back roads perfect for exploring. Do any of the companies offer escorted bike groups? Appreciate all the effort to inform.

A -  Scenic has the best current collection of bikes and bike-oriented touring. Along with Avalon, they offer electric-assist bicycles that are extremely popular. You peddle up top a certain peed and then you have the option of kicking in a small electric motor so riding is less strenuous. Scenic carries 30 of these bikes on each of their new generation river boats. AMA and Tauck are also upgrading their bicycle programs to compete with Scenic. Several of the lines offer group bicycle tours. Any itinerary that includes the Wachau Valley in Austria is going to be the best choice for riders, But don't dismiss the Bordeaux itineraries in France.

Q -  I Did not find Globus River Cruises in your ratings.  Where do they stand?  I found that they operate on most of the rivers that the rated river boats cruise on.

A -  Globus is a large, well-established, affordable tour operator based in Zurich. They own Avalon River Cruises. Their river boats all sail under the Avalon brand name. Avalon is one of the lines in our ratings.

Q - Great resource - thanks. We're a family based just outside of Philadelphia and we are thinking about taking our kids and my mother-in-law on a river cruise next June or July in Europe. Probably the Rhine but we're open. We've had friends go on Uniworld and they were extremely pleased with virtually everything. Here's the thing: One of my boys is 13 and active doesn't even cover it.Our other son is 11 and he's more active than our oldest. I see Grandma loving this experience but I really wonder about the kids sailing a slow-moving boat filled with an older crowd. I sense you're going to say do it - but I'm having my doubts. Thanks again for all of your efforts on behalf of your readers.

A - We're going to disappoint you. River boats are, in our view, generally inappropriate for those with serious walking conditions and health issues. These boats have no on-board medical staff. They are also wholly inappropriate for young children. There are no facilities for kids and no on-board staff to deal with them so the adults can dribble in peace.

There are a series of Disney Family cruises with adjoining cabins on AMA. But Uniworld is also in the family market with 13 family departures in 2016. These include guided tours of dinosaur skeletons,  castle tours, mask-making, and on-board language classes. If this all sounds appealing we would pursue one of the scheduled family departures.

Q - We're sitting here reading the Viking brochure we had to download because our agent didn't have any. We've asked about insurance and she told us that Viking has a cancel for any reason policy since we took out their insurance at the same time we just made our deposit. Did we make a mistake? I am sure that a lot of people who come to this site have insurance questions so anything you could explain in plain English would really be appreciated.

A -  River cruise line insurance is generally sold atf 8-10% of the total trip cost. It  is flat-rate insurance so the premium is an average cost of all coverage. That means it is not age-based so if you are in your fifties, you are paying a premium influenced by the insurance cost of guests in their eighties.

Viking River's cancel for any reason policy means that if you take out the policy within 14 days of giving your TA your deposit, you can essentially cancel your cruise for any reason. The penalty of your cancellation will still be charged but you will receive a voucher for the cancellation fee amount - and here's the tricky part so get ready   - in the form of a voucher for a future Viking trip with date restrictions etc. You are not getting cash only a voucher for a future trip with Viking.

This is underwritten by Viking and has nothing to do with its normal insurance benefits which are unwritten by Arch Company, in Jersey City, New Jersey. The plan is administered by Trip Mate, which is headquartered in Kansas City. They are a prominent insurance agency in the travel field.

But there are other rules and some exceptions based on state law. The point to remember is that your travel consultant should be able to knowledgeably recommend the best insurance based on your specific age and health profile. If your agent is not well versed on this subject look for someone who is. This is much more important than selling you a trip.

There are a lot of online shills in chat rooms promoting online insurance brokers who supposedly compare all sorts of policies to find the cheapest. That is a sucker bet. In fact, you generally should not purchase anything but one of the more expensive policies available. What we look for is the medical evacuation provision. In general you want at least $200,000 worth of coverage. Accidental death and dismemberment should be adequate, look for at least $100,000 of coverage.

Finally, what no one ever tells you is that many of the top consultants sell so much travel insurance that they have an ongoing personal relationship with the insurance company and its claim adjusters. Work with someone who can make that call. We feel that Viking's coverage is inadequate but we don't know your age or medical profile so our opinion as to the wisdom of your purchase is not really important. There are hundreds (not thousands) of top-tier river boat consultants in the United States perfectly capable of providing the level of counseling the smart consumer really needs. If you don't have one, find one. Insurance is a very serious subject.

Q -  After a good deal of research on this intriguing site, we've pretty much decided to book Scenic's 21-Day "Gems of the Seine and Breathtaking Bordeaux."  I retired in May and we're now set to start working our bucket list which I'd love to have your team help us with. We don't really want to do anything under three weeks as it just isn't worth the extra flight time and hassle to be away for a week or two, given the jet lag and pre-departure arrangements. 

We thought this combination cruise itinerary was perfect and whenever we see a day devoted to "Fois Gras in Bergerac" on an itinerary I suppose we're hooked.Our question is this. We think that three weeks may not be enough time and we'd like to add another five or six nights in the Bordeaux area. We love small hotels with excellent food and proximity to some of the better vineyards would be a terrific plus. I suppose we are serious foodies seeking out the best possible dining experiences in our travels. 

By the way, you have obviously designed your web site group with smartphones in mind. We love carrying our favorite travel consultants around in our pocket.

A - You must, no matter what it takes, stay at Le Grand Bordeaux, a six-room hotel in one of the most scenic portions of Bordeaux. There are several five-star quality villa hotels in Bordeaux that we use but none of them has an on-site restaurant run by famed French chef Joel Robuschon. You will be in the heart of the wine region. And Robuschon's cuisine is worth the wait of 21-Days.

Q - My boyfriend and I have read most of your site and while there is some interesting stuff I wonder why you don't talk more about boats that cater to people like us. We're in our late twenties, have already been to Europe four times, and we're active and rather hip when it comes to understanding local customs and things. When we think about river boating  we think about going off on day trips that involve hiking, biking, kayaking etc. Do we need to wait twenty years before we do this kind of vacation or is there something out there for travelers who with a younger take on things. We're not locked into Europe.

A - OK - but let's begin with a few ground rules. One does not identify oneself as "hip". That is for others to determine. Secondly, let's assume that by a "younger take on things" you mean that the two of you have virtually no interest in any immersion to European history. You can, after all, simply Google what you need to know. Right?

Given that, the good news is that there is a company that will be offering reasonably-priced river boat experiences that are geared toward your general age group. G Adventures is a company based in Toronto that has built a strong following among millennial travelers. Later this year, they will be operating programs on the Amazon,, France's Burgundy region, Vietnam's Mekong Delta, and one of our favorites - a thrilling expedition along the Ganges. G Adventures will work with your travel agent for seamless coordination. Do be aware that they charter the boats of established operators. You will always want to ask if G has the entire boat or just some group space on a regular departure.

We think this is going to be your best option on the rivers. And "G" is hip! Thanks for spending some time with us. You are correct in assuming that this site does focus on the needs of deluxe travelers seeking the best travel options. When we started this project, we felt that the younger consumer had many good online options for cheapest deals, mass market, international travel advice. But no one seemed to be speaking honestly with the mature, luxury traveler seeking out unbiased advice without insulting ad hype or sales pitches. Let us know how it goes with G.

Q - Our TA is pushing a CroisiEurope river cruise on the Loire next May because she feels that their boats "will not have a water issue". She generally knows what she is talking about but we use her primarily for ski trips and Disney. We want a great experience with no worries about all of the stuff we've been reading about water. There would be four of us, my wife and I are in our forties and the kids will be twelve and fourteen. We're just a little concerned because our TA seems to be the only one who knows about this. She says the design of their boats will enable them to keep sailing when others can't. Appreciate any light you can shed on all of this. Awesome site!

A -

Q - We have friends, he's a lawyer and overly critical, who just got off a Uniworld Cruise. We've been waiting for their comments as we're planning our first riverboat trip next August which we hope we can do through you. They really loved their Danube experience but they said we might find the design of the ships "over the top". Our home in Boulder is rather contemporary and we don't want to spend two weeks sailing on "my grandmother's" home. Should we be looking at other lines?

A - Scenic and AMA will give you a sleeker, more urbane look. But Uniworld may be the world's most underrated river boat line at the moment. The company is based in southern California and has a string following on the west coast. They are partners with British Hotel Group Red Carnation, and their boats are pretty much designed to remind guests of Art Deco chic, with some aspects of baroque opulence. Unlike some of their competitors, Uniworld does not cookie-cut its interior designs. No two boats are the same and we have several favorites within the fleet

The River Empress, Princess, Dutchess, and Royale are classic boats launched between 2001-2006. The Royale is the newest, and the most deluxe of the four. In 2009, Uniworld launched the 162-guest Beatrice, considered a major hardware improvement for the line. We love the Antoinette, launched in 2011. This has been designated an "SS" ship, initials that have nothing to do with German military nomenclature. It stands for "Super Ship" and that has something to do with the fact that she sports a lovely indoor swimming pool, a movie theater, and the over-the-top Salon du Grand Trianon. All of the cabins on her La Princess deck have open-air balconies that can be opened with the touch of a switch.

The S.S. Catherine was launched in March of 2014 and the S.S. Maria Theresa set sail last year. She has ten suites that are 305 sq. ft. and a Royal Suite at 410 sq. ft.. Both of these new boats have gilded mirrors in great profusion so don;t sail with them if you don't enjoy looking at your spouse.

While the decor is a bit over-the-top for some, Uniworld's claim to fame is its lovely cabin space, good food, and the inclusive nature of its overall product. The most contemporary boats belong to Scenic - the most traditionally elegant belong to Uniworld. They each set design trends - in their own way.

Q -  I receive emails and brochures from Viking Cruise.  I called on 12/30/15 about a promotion set to end on 12/31/15.  The agent was very nice and friendly.  However, we were wanting/needing the standard stateroom.  After being on hold for about 5 minutes, she came back and said the company had not even opened up the standard rooms yet, and did we want the Emerald room--which was $1000 higher per person.  I told her no, the only way we could afford the trip was to do the standard room.  She said she had to speak with her director, but would call me back that day or night.  It is 12/31/15 at 2:30 PM and she has never returned at call.  I am pretty sure this was a whole "bait and switch" set up, especially since the price of the standard rooms were advertised (what do you mean they are available?).  I am so disappointed in the practice of a major cruise line for doing this--not even having the guts to call me back.  I may be economically limited, but I am not stupid.  How does a well-known company get by with this?  Thanks for your help.

A -  Your encounter with the Vikings did not go all that well - but that has been the experience of many folks throughout history who took up arms against them. Don't know what form of "help" we can provide, given your presentation of the "facts."  In this case, we think you may be jumping on Viking based on some false assumptions.

First of all, you called them 24 hours before the end of a promotion and then were shocked that minimum space was no longer available. The idea that new inventory was not yet available just doesn't ring true. Viking doesn't do bait and switch - at least not in the context you are using it. The upper suites normally sell out first - the least expensive cabins are generally the last to sell, so there is no rationale to think they were trying to switch you to a higher priced accommodation. You wrote this e-mail to us just after lunch. We would expect that Viking called you back in the afternoon.

You tried to book without using a professional consultant on the day before a promotion ended. That is asking for trouble. But we would add one bit of advice that really isn't stated in our industry often enough: If it is literally true that you could not afford to go on this vacation unless you were placed in the lowest possible category, we would suggest that you forget about this kind of vacation until you are financially ready to do it right. We would urge you to not consider any cruise, river or otherwise, if you can only afford the minimum accommodations and the least expensive product. It often makes much more sense to delay a trip until the time that you feel comfortable enough to spend the money to do it in a way that will provide maximum, long-term memories and satisfaction.

Anything you do on any waterway or ocean is going to cost you real money. We hate to see people waste it on an experience that could have been so much better had they only delayed their travels until the appropriate time when cost was not a major concern. We do realize that ours is a minority view. There will always be someone in travel who wants your credit card number before the sun sets.

Q -  Your site is amazingly thorough and helpful. Thank you. I found an answer to a question about how you would rate Emerald but I'm not sure how long Emerald had been in existence at the time of your answer. You appeared to not say a whole lot but were overall very positive and, after researching Emerald's site, I have to agree with you that their ships are attractive, their panorama staterooms are very nice , plus there are the pool and cinema. I watched their videos with interest in the fact that they do not try to use all perfectly pretty and coifed looking travelers (a la Viking's videos) but show real looking people.  I saw a mention in another question referring to (cannot remember exactly how it was worded) the "lower rent" clientele (American) of Emerald who didn't want to spend as much money, were looking for package deals, didn't care about the history of the areas, etc...  This American didn't read it thoroughly enough to see how much sarcasm may have been involved 🙂 Originally, we were thinking Uniworld or Viking but the former seems a bit cramped for stateroom space and the latter, though they enjoy a great marketing department, hard to tell if they are any better than the rest. Basically, review overload is getting to me. So here are my questions at the end of my rambling:

- Would you recommend Emerald for first time river cruisers who enjoy local history and sites, walk, hike a bit, bike a bit, like to eat good food, drink some good wine? Five star resorts are a bit pricey for us, we're basic middle class+ who don't need to spend top $$$$. We just want a nicely appointed vacation cruise with a considerate, thoughtful staff who enjoy what they're doing. And if not Emerald, a close second as far as pricing and comfort?

- Trying to figure which river, if any,  might be a better choice in regard to the low water level possibility? Original plan was Budapest/Nuremberg trip, with our own plans to Prague.

- You said most all cruise lines provide bicycles? Thank you for your help!

A - Taken in order - We do think that Emerald might be a viable option for you. It has a somewhat younger demographic, is an excellent value, and the boats are new and moderne-minimalist. They are not fully inclusive so there is going to be some significant extra cost involved.

The big question is how well you would enjoy very much in the minority in terms of fellow guests who hail mainly from Australia, New Zealand, and the British Isles. You will detect, we think, some bias against Emerald by some river cruise agents because it is somewhat more difficult to book than its US-based counterparts.

All of that said, and reading your question carefully, yes we think you should consider Emerald alongside another good value option like Avalon.

You run river level risks on all of Europe's major rivers but we think that the Elbe and the Danube probably offer the highest risk, with the Rhine close behind. But don;t make a decision on this basis as no one can really predict, months in advance, how the "River Gods" will be behaving. We'd stick with your Budapest - Nuremberg plans. We like the river and the route.

Bicycles are used on all of the river boats. The best bikes and riding program are on Scenic.

As to "review overload" - well that is why we launched this site. Amateur reviews written by folks using pseudonyms, many working in the industry, is going to shed more shadow than light. And yes, Viking River does have an excellent marketing department. With 60 vessels, they better have.

Q - I have enjoyed your site and passed it on to friends. But I just don't see why you would possibly claim that travel agents will help you with the planning for no fee on a totally free basis. Sure you don't want to back off of that one 

A - No, not at all. In fact, over 90% of all travel agent transactions including cruises, river cruises, escorted tours, safaris, and inclusive vacation packages, virtually any program that appears in a brochure, is priced with the commission to the agent built-in. If you book directly, you will still be charged the fixed price. True, some agents charge additional fees, but most don't.

Since river cruise lines have small boats with fewer than 200 guests, they are particularly strict about enforcing their pricing guidelines. Agents earn their commissions but they are not permitted to take part of the payment from the line and use it to lower the cost of the cruise for their clients. Such practices could mean that the agent will lose the right to sell and represent the particular line.

So always assume your travel agent is earning a comfortable level of commission when you purchase a river cruise. But also assume that their services to you are, indeed, complimentary.

Q - We are, at the urging of our travel agent, who happens to be in the prestigious Virtuoso organization, looking to do our first river boat cruise on the Crystal Mozart in August of 2016. We've sailed Seabourn and Crystal in the past but we're ready to try something upscale on the Danube. Can we assume you are as enthusiastic about this option as our agent seems to be?

A - Sorry - we're not. This will be Crystal's very first try at river cruising and the launch date is July 13th. August is too early for the ship to be properly broken in. But our major concern is the likelihood of stifling temperatures at that time of year.

We are extremely impressed with the itinerary round-trip out of Vienna, allowing for several nights ashore. The Mozart, one of the world's largest river boats, carried 203 guests for Euro River Cruises and, before that, Peter Deilmann. As the first Crystal river boat the Mozart will sail with 160 guests and many larger than original suites. In fact, the smallest suites are over 200 sq. ft. and there are twin two-bedroom suites at 860 sq. ft., unheard of on Europe's waterways. So our view of the Mozart is by no means negative but we are not enthusiastic about your plans to sail her in August.

Q - We have been perplexed by the numerous choices of river boats and accommodations on Europe's rivers. Until we found this site, we were babes lost in the wilderness. But we're still not sure about AMA. They seem to have a real advantage in their double balconies and we were wondering if you feel that is a deal-maker? Please help us close this six-month project? 

A - Hope you don't mind if we say we'd prefer not to go to a buffet restaurant with you. Once you set out your parameters, the right decision should be self-evident.

There are many excellent reasons to choose AMA but we don't think the double balconies are one of them. The new class of AMA 164 Guest boats feature twin balconies in the five top categories ranging from 210 to 300 sq. ft. One of the balconies is "French" which means there is no dancing permitted on the balcony. The second balcony is real, meaning two people can sit in chairs and admire the passing scenery.

Let us share our views on balconies briefly:

01 - Their most important function is allowing fresh air to enter a cabin in which strangers have slept for at least a week over the course of many months or years. The  views are secondary. Fresh air is, we believe, an important health consideration. Unless you live in New Jersey.

02 - It is impractical to imagine actually sitting in a small chair outside watching Europe float by. If you have any interest at all in the scenery you will need to be on the top observation deck where you can enjoy thrilling 360 views of the river and both sides of the shoreline.

03 - The size of the cabin is more important than the amount of balcony space. Since every river boat has entry-level cabins that are the size of a San Quentin cell, some guests will feel claustrophobic. Given the relative size of the bathrooms on river boats, the bedding, and the tight room to maneuver, size really does matter.

04 - The best cabins on riverboats, the ones with the best balconies, are almost always located on the top passenger deck. This provides for some nice views but it also means that half the ship, after reading our advice, will be on the uppermost observation deck, right above your heads.

Q - Despite discovering this enormously helpful site, we still have some confusion regarding pricing comparisons. Is there any way you could tell us what the various lines would typically charge for a standard cabin of about 150-170 sq. ft. on a river cruise along the Rhine between Amsterdam and Basel? We understand the ratings but we want to understand how closely pricing is related to ratings. We're fairly well-traveled but riverboat cruising seems to be a tough study  for average consumers like us.

A - Well let's first understand that pricing is supposed to be confusing. If you weren't confused it would be more difficult to get you to spend more than is necessary. What you don't want to do is look at the total price. Instead, look at what it is actually costing you for each night aboard the boat. We pulled some current cost comparisons for the itinerary you selected the Rhine and ran some per-diem costs. Here is where you are likely to come out:

TAUCK -               $450

SCENIC -              $405

AMA -                    $312

UNIWORLD       $355

AVALON              $270

VIKING RIVER $258

These figures will not hold for all sailings or itineraries so they must be viewed as only a rough approximation.  It will give you a general sense of where these lines stand vis-a-vis one another. Do note we have used entry-level cabins. Also note that the four most expensive lines are also the most inclusive, so they naturally have higher per-diems.

Q - All of our friends have been raving about river cruises, so my wife and I finally decided to give it a try. We are preparing to leave in about 3 weeks and we've been hearing reports of low water levels. Some boats are being swapped out for others. We are really quite upset about missing out on our vacation, but the thought of a bus tour is an experience we don't wish to have. The cruise line maintains the itinerary will still operate, one way or another, and I'm out a small fortune if we cancel now. What options do we have?

A - For those who are worried about water level issues, which we try not to minimize, we would urge you to purchase "cancel for any reason" insurance. It will add another 10-12% tot he total cost of your cruise but the peace of mind may be worth it. You would then be able to check water levels just before flying out and you could cancel for a full future credit to do the trip at another time. We understand this is a real hassle and you could be out some money for your flights, but it is the best protection you can purchase. Anyone who claims to be able to predict when water levels will be too high or low is likely blowing hot air.

The one pro-active thing you can do is discuss itineraries with your consultant. You can stack the odds in your favor by selecting the right river. We've tried to guide you in the right direction on this site.

Q - I am very mad at you folks. Your site kept me up. I tried to read it in its entirety when I found you at about 10:00 pm. last night. Very entertaining but I wonder how many people get your subtleties. So, my question is a simple one. When my wife and I take our first river boat cruise we will, ahead of all else, want to make sure that we are on the most scenic itinerary. If you had to choose only one based on what it looks like ashore, which one would you book?

A -  Appreciate the question but there are so many positives to each of these river cruise itineraries. They are not chosen because they are passing through ugly towns and unattractive surroundings. The Danube is an easy choice but not all of it is lovely. The Danube, some forget, crosses Europe from the Black Sea to the Black Forest, a journey of 1,777 miles. Not all of those miles are attractive. The most beautiful part of the Danube is between Melk and Krems in the Wachau Valley. If your river cruise does not include this stretch, look at another itinerary. Another dramatic Danube highlight is the so-called "Danube Bend"  where the river turns sharply en route to Budapest.

Our staff is not in agreement in terms of our response to your question. Our Editor believes that the Moselle is the most beautiful river in Europe because there are hills filled with vineyards and these lovely medieval towns and villages down below. It is striking.

Finally, we do have staff who will tell you that the best place for a river boat is "anywhere in France" and they have a good argument. The Rhone is lovely and it includes boarding or disembarkation in Lyon, France's culinary capital. The towns along the way read like a wine list in a truly upscale restaurant and this is an excellent itinerary when a few additional nights are added to Lyon at the end or the beginning of your cruise.

Q - We have planned a cruise next year on AMA that will take in Provence and Spain for two weeks between Paris and Barcelona. We are excited but worried now about more terrorist acts against France. We're not that well traveled and we are wondering if we should go and whether or not we should take out a special kind of insurance in case we get cold feet. Our Pastor has suggested that we not go so we are weighing that heavily.

A - We've received a wide range of questions on this topic. So here are three things to think about if future acts of terrorism are a concern as you look ahead to a vacation in Europe.

01 - Due the large number of American men who are insecure with some aspect of their genitalia, many of us find the need to carry a substitute in the form of a gun. That results in the highest murder rate in the industrialized world. It also means that we have more people in prison than any other nation on earth. And sometimes, when these prisoners are allowed out, they are even more violent than when they went in. All of which is to suggest that no place you will visit in Europe has the murder rate we have in the US, and, even with the current number of terrorist acts, you are generally  safer traveling ion Europe than you are remaining here in the States. Sorry, but those are the facts.

02 - You would be making a mistake if you try to guess where lone terrorists or something planned by ISIS will strike. The fact is that no one knows. What we do know is that their goal is to unleash attacks where crowds gather in the States. Their goal is to make us all afraid. They won't succeed. We are moving as many of our overseas meetings as possible to Paris next year as a show of support, Many travelers are changing their travel plans to include time in France. There are, quite frankly, some destinations that give us concern based on the security reports that we read. The two areas of most concern to our staff currently are East Africa and the United States.

03 - You should take out "Cancel for Any Reason" insurance. This means that up until two days prior to your departure, you can cancel your cruise for a full refund in the form of cash or a future credit. AMA offers that coverage. You should also know that AMA rates highly in our evaluations for any number of reasons not the least of which is approachable management with an understanding of long-term guest satisfaction. In the aftermath of the Paris attacks there were a number of cancellations and those guests scheduled to sail on the sailings following the attacks were offered a $100% future cruise credit.

Sorry to disagree with your Pastor. We trust he is well traveled and up-to-date on matters of international security. By the way, what does your mailman think about your future travels?

Q - We have friends who are on a tighter budget than we are who have been trying to convince us to join them on Emerald Waterways. We fully understand that this won't be a top of the line river cruise and that everything involves an extra charge, but we enjoy our friends company and wonder if you would try to talk us out of going?

A - No. Traveling with friends is half a key component to any journey. The four Emerald boats are quite modern looking, even somewhat minimalist in design Emerald is not all that well known in the States because it is considered the contemporary off-shoot of parent Scenic, an Aussie-based line that we rate quite highly. Their pricing actually is somewhat inclusive, unusual for a brand at their lower price point. You will get transfers to the boat, beer, soft drinks, and lousy wine with lunch and dinner, all gratuities, and complimentary Wi-Fi.

What really identifies Emerald is the dual-purpose area at the aft end of the boat that transforms from an indoor, heated swimming pool with a retractable roof, to a movie theater at night. This is a feature that guests really love.Another specific feature aboard all of their boats is the "Open-Air" system on the Horizon and Vista Decks. With the touch of a single button, the upper part of the floor-to-ceiling window drops down, creating the feeling that you have a balcony without the need to actually pay for one.

The pricing model for Emerald has to do with the fact that these are very long boats, 442 ft. long to be precise, which allows for 182 guests. The boats will feel more crowded because they are but the higher density results is some favorable pricing.

So, as long as you are expecting an international group of guests, with a heavy contingent of Aussies,  and a somewhat lower age demographic than their competitors, you might actually enjoy Emerald.

Q -  Your latest update caught us by surprise. You rate Crystal # 1 even though none of their boats have yet launched. We had pretty much decided on a Scenic sailing next summer on an itinerary in France. Now we are wondering if it might pay to wait. We're in our mid-fifties, quite active, and we do not care for mass market anything.  There  is no particular need to travel in 2016. Should we wait?

A - Wait if you want to sail the best of the available river boat products. But you might try Scenic in France and then look at doing Crystal in 2017 or 2018 in central Europe.

Our top rating for Crystal is provisional and is based on what we currently know about building and service plans for their new boats as well as the company behind it. Crystal is seeking to extend the reputation of its cruise line to become the top-rated luxury travel plan in the world. They are devoting billions to that goal and we have ample reason to believe that they will be the best at what they do on Europe's rivers.

Our Provisional Rating is out now because Crystal's books are open and they will have a wonderful boat, the Mozart, sailing this coming year on the Danube. This is their only purchase of an existing boat - the four new-builds will begin arriving in 2017. Top suites on these sailings are already heavily booked by past Crystal Cruises guests.

What we know about Crystal's river boats is that they will have the highest staff to guest ratio in the industry, they will spend the most on food, they will have the largest cabins (the smallest category will be 220 sq. ft.) and they will have a top-tier lecture program and unique in-port experiences including company owned deluxe motor coaches. Our current rating is based on those facts, among others. We will be revising our ratings once our Inspection team has experienced the product but it is entirely possible that our ratings will be revised upward at that time given what we now know.

Q - Unfortunately, I let my husband get away from me for about an hour last Saturday, something I try to never do. He'd been to our local travel agency and he came home with a Viking River confirmation for a cruise in France that includes the Bordeaux. I love exploring different cuisines but I am expecting bland food given the age groups on these river groups. God forbid the chef should toss some salt and pepper on the dish!  It was thoughtful of my guy but I wonder how frustrated I will be with the food given that I watch the Food Channel virtually all day.

A -  Not sure that watching the Food Channel really qualifies you as a "Foodie". We  think you have to actually go out and enjoy fine meals while also doing some cooking at home.

You may be pleasantly surprised. Viking River is the largest river cruise line, by a wide margin, so you tend to read more complaints about the line on self-appointed "critic" boards. The fact is that you will have ample opportunities to step off your boat to explore local cafes, markets, and restaurants on your own. You will have the opportunity to interact with locals and you will find a surprising numb  of food oriented tours off the boat.

Just like tour operators and cruise lines, river boat operators are constantly trying to find affordable locally sourced ingredients. Viking offers European cereals and locally cured meats and cheeses to its guests. But you will also find Scandinavian offerings such as pickled herring and smoked salmon. You will also be able to dine outdoors in the Aquavit Terrace.

We don't want to ruin any surprises but when you get your list of available shore excursions you are going to see that you can go truffle-hunting, meet with local vintners, tour an oyster farm, and spend some time in a wonderful covered food market. Now, unlike the top-rated lines, Viking will charge premiums for many of these experiences. But you should know that if you are willing to pay for special shore excursion foodie experiences, they are available.

As to the idea that river boat food prepared on-board is intentionally bland - you are essentially correct. Half of the passengers will likely be on a salt-restricted diet  - the other half should be.

Q - We are looking for some priority access advice. We would never consider anything less than the best when it comes to our first river cruise. I just could not abide a 150 square foot cabin - I would need at least double that to feel any sense of comfort and luxury. Your excellent site makes me think I am Tauck material. But you have implied that their top suites can sell out up to a year in advance. I want a prime season cruise In early September on their 11-night Monte Carlo to Paris in 2017. My local travel agent says simply "the books aren't open". Is that accurate, is there a strategy you all use, and, I suppose, am I in need of  a new travel agent?

A -  Contact us and we'll take care of everything. You can be placed on a priority wait-list for 2017 immediately. You will receive a wait-list confirmation and you will be assigned the space you want on the day the books officially open. You will not need to put up any cash in advance.

We don't know your neighborhood travel agent but in general we would point out that the word "agent" is a major clue. The word refers to being "agents" of the airlines. Most travel agents spend a majority of their time making air arrangements. You need a cruise and river cruise consultant to handle your booking. You should not be charged any fees for their services.

Q - Do you know anything about an accident that occurred to the Viking longship, Hermod, in the early morning hours of June 7, 2015 on the Rhone River?

Can this accident be verified? The Viking cruise, "Portraits of Southern France", scheduled to begin on June 7, 2015, was cancelled and all those who arrived for the cruise were told that the Hermod, while being brought to Avignon for the beginning of our cruise, struck a bridge support in a wind storm and was severely damaged. My wife and I were among those who were affected and had to fly back home to the USA.

If you cannot provide information, can you refer us to the appropriate governmental/maritime authority who would have this informatIon?

A - So sorry to hear that you were so badly inconvenienced by this accident. River boats generally continue sailing during inclement weather and this accident appears to be the result. The damage is not being exaggerated and repairs are required. The facts are, in general, as you report them.

We see no need to contact any maritime authorities in Europe. That would be, likely, a frustrating experience. In the States, Viking is a member of Cruise Lines International Association but they act more as a marketing organization for the member lines. Writing, as a one-booking entity to the line's Customer Service people might earn you a future cruise credit but you represent little clout with a line as large as Viking River.

Your cruise consultant is your true advocate in this kind of situation. Your agent will be working within the Viking sales structure to secure the best possible financial relief on your behalf and to get you all of the information related to this accident that you are requesting. You have paid your agent a commission of at least $1,000. They need to earn it when things don;t go as planned.

Your travel consultant hopefully belongs to a consortium group representing millions of dollars in annual revenue. As such, they will have clout that you as an individual will not have. You need to contact your travel agent and you should expect their cooperation and advocacy. Please advise the outcome as we are anxious to see how Viking reacts to your travel agent's efforts.

Again, so sorry this had to happen to you.

Q - Retiring (I hope) in 2016 and will be traveling through Italy from Sept 15 to about Sept 30, 2016 with another couple. Flying out of Chicago (Oak Brook) My wife and I plan to take the train to Lucerne for a couple of days after leaving Rome (been there before and loved it). Thinking of taking a river boat cruise around Oct 1st and flying back out of Amsterdam. Since I will be retired - I have plenty of time. Is this our best option or should we look for different itinerary ?

A - It is tough to make snap judgements without all the facts. Donald Trump can do it but we can't. Given the fact that you want to spend time in Switzerland, we would look at the itineraries that begin or end in Basel. Uniworld, AMA, and Viking River have good itineraries in the region. We would suggest you look carefully at AMA'S Enchanting Rhine program that gives you two nights in Zurich and two nights in Lucerne mid-cruise.

Q -  I am starting to plan my 50th birthday party on a river cruise in Europe. I will have approximately 6-8 persons traveling. We have 2 singles (issue). I am looking for the most economical cruise that can handle our couples and singles. I was thinking of Nuremberg to Budapest but with the influx of people fleeing bordering countries and flocking to Budapest, I do not feel this will be a good fit. I love scenic, walking, art and wine. Some of us are very active while others are slow movers. I am also an RCI timeshare member and can get discounted rates with most of the water way cruises. I would really appreciate any and all help. Again this is for the big 50.... Thanks.

A - Thank you for visiting us at riverboatratings.com And congratulations on your approaching 50th. The procedures to follow can get confusing. This is what we would recommend:

01 - Research the lines with whom your RCI timeshare will get you a substantial discount. It  is likely you will need to  book it through them to get the discounts. Be cautious - it is possible  you will be talking with someone who thinks a riverboat is some sort of canoe.

02 - If they will allow you to choose a consultant, we would suggest finding someone locally who really knows river boats well. You should meet with them face-to-face to plan this special event.

03 - Pay less attention to the fare for doubles and look carefully at single rates. If the single rate is not attractive, and you pro-rate, the fare will be much higher for everyone. Do not expect to earn a free cruise. That begins with 15-20 guests. River boats will not grant free trips to any group below that level. Don;t negotiate this personally. let your consultant deal directly with the line.

04 - You are seriously overreacting to the situation in Budapest. If you are traveling next year, the situation should be a non-issue as Budapest is just a passing point for the refugees, who are headed further north.

05 - We do like the Nuremburg - Amsterdam Routing. Basel to Amsterdam is also a nice itinerary. Good choices.

06 - Your consultant will make several recommendations but, in terms of best value, we would suggest you look most carefully at Emerald Waterways, the budget brand belonging to Scenic. You should also look at Avalon and Viking River. Those three lines will get you the best pricing. Some of the very best values will be found on Avalon and they have several lovely new-builds. None of these lines is inclusive so your actual cost will not be determined until you get back home where you can get suitably depressed when the final bills arrive.

We hope this outline will help you organize your approach to this important trip. Try to select a consultant who is a member of one of the two or three most respected consortium groups. They will have more clout than agents who don;t as they will likely represent millions of dollars in consortium bookings. Key question to ask: What arrangements will my boat arrange for "The Walking Dead" - as some industry types jokingly refer to  slow walkers. Make certain there are enough bus tour overviews to accommodate the slow walkers in your group so they don;t feel left behind.

Q - You have not mentioned Emerald Waterways in your reviews and some friends have asked us to join them next summer on a river cruise. They did volunteer that Emerald was a "great deal". Any thought on the line would be appreciated as we don't believe a word on the so-called "critic" sites.

A - You haven;t heard much about Emerald for two reasons. They are a new brand and just started operating on Europe's waterways in 2014. They are also the "budget" arm of Australia-based Scenic, one of our top-rated lines.

Emerald is not very well known and your travel agent may have a little trouble booking them. But the value your friend mentions is essentially true. Emerald comes in with some very attractive pricing. The down side, we suppose, is that your fellow travelers may be budget travelers from Australia and other parts of the English-speaking world. So Emerald will likely (we certainly want to give them more time before passing any judgements) attract a lower socio-economic demographic.

The ships are actually extremely attractive. They have a sliding glass roof, light filled-terraces,and some lovely panoramic balcony suites.The design is contemporary. Guests get free Wi-Fi and tipping is included in the fare. Wine of dubious lineage, beer, and soft drinks are included. Bar drinks, however, are not and many of the better shore excursions are sold at a premium. This is not an inclusive product. Our bottom line is that you consider Emerald if you are on a tight budget and would enjoy traveling on a boat where Americans are a distinct minority. Donnie Trump, we suspect, would not book Emerald.

Q - We've done Uniworld and loved it. Their Rhine program was really well planned and we love the beautiful decor and, what we felt, was excellent food. We've traveled throughout Europe since my retirement on cruises, river boats, and both Insight  and Collette Tours in Europe. Our son keeps telling us that we're not well-traveled unless we see some of India. The other day we received a mailing from Uniworld that offered some special rates, I suppose if we book it through them, on a 13-Day itinerary called India's Golden Triangle and the Sacred Ganges. We're really tempted but we need you guys to sign off on it. We're both retired execs in Tempe, great physical shape, early sixties, prefer Colbert (so far) to Fallon.

A - Don;t stop - Go. This is a lovely program that starts in Dehli, takes in the Taj Mahal in Agra, explores the pink city of Jaipur and see the wonder of the Ganges including Mother Theresa's home in Kolkata and Vedic temples built by Hare Kirishnas (no not the ones from the airport).

Yes, you will experience heat, pollution, some stench, and beggars. You will likely get some stomach issues during the trip. But the river, the mountains in the background, the colors, the sounds, and the humanity, make this a trip that is high on our list. Most visitors to India find the destination's challenges to be well worth the effort. And we love the interior design of the new Voyager 11. As usual, Uniworld has done some interior design work that surpasses the minimalist design on so many river boat look-a-likes. We enthusiastically vote with your son. If, by the way, you are into photographer, this can be the most rewarding journey you've taken in recent years.

Q - Hoping you could help me with an initial question re; river boat feasibility before I explore this any further.

My 85-year-old mother would like to participate in a river boat trip -Danube/Rhine, with her three able-bodies spouses children and their spouses. Mom is healthy except for her limited mobility. She can walk, but only for very short distances. She would be willing to use a wheelchair however, if one were provided for excursions.

I want to know if this makes any sense to pursue or,perhaps, if we would be better off to just explore other travel options. Any help you could give us about this would be very much appreciated.

A - Our first obligation is to "Mom". This may be the last trip where she can gather the entire family and it needs to be perfect. On the basis of what you have described, we would urge you to avoid a river boat vacation. The river boats will not provide a wheelchair nor will they allow their crew to assist in handling the wheelchair on the gangway. They are concerned about litigation issues. River boats are designed to appeal to mobile adults including slow walkers. But young children or adults who require walkers or wheelchairs will be uncomfortable with the lack of facilities for those who may have special needs.

Rather than try to get around all of this, you should concentrate your efforts looking for a small cruise ship with excellent facilities and a high level of guest services. They will permit your Mom to bring a folding wheelchair on-board and will generally assist at the pier etc. Since most of the Top Ten Rated Luxury lines (www.luxurycruiseratings.com) are inclusive, and come with significant discounts, you will find that the total value of cruises on oceans or on rivers is often quite compatible.

Q - Have read this information about water levels in Europe. Really wonder why yours is the only site to talk about this honestly? It sounds as though the Rhine has fewer problems because of the dams that have been built. So why don't the folks along the way in Austria, Hungary, etc. just build more dams?

A - The answer to your first question is that we do not take promotional money, free trips, marketing funds, or advertising to support our Media Group consumer sites. So we are free to be truthful.

As to your main question: The small towns and cities that line Europe;s waterways are generally opposed to spending a great deal of money to pay for infrastructure that primarily benefits the river boat operators. Since sightseeing is always included ion any of the major river boats, it is felt that the local economies do not derive a great deal of financial gain from day visitors off the boats. So the real story is that the local residents along the waterways do not see the advantage of being taxed to replace infrastructure that has worked for them for hundreds of years but may be a bit of a hinderance to the river boat operators.

Q - This has really been eye-opening. We've been really excited about the AMA Waterways river cruise we booked for next August. We are doing their Legendary Danube itinerary, the one that gives you three nights in Prague. What happens if we arrive in Europe only to find that instead of a terrific time on the AMADante, we'll be getting on a Greyhound bus. Will AMA give us advance notice and what kind of reimbursement can we expect for having our vacation pretty much destroyed?

A - Your bus will be considerably nicer than the one pictured above. And the majority of guests on your cruise will end up praising river boat management for the way they reacted to water-level related itinerary changes. In fact, it would be highly unusual for you to remain off the boat for more than one or two nights. That said, here is what you can expect. Your final documents will go out about two and a half weeks prior to departure. No one at AMA will know what the water levels will be when you arrive in Europe. Should itinerary changes become necessary, your agent would likely be notified - but not always. At AMA, the policy is to reimburse you at a rate of 15% for each day of itinerary deviation in the form of a future credit. Every one of the lines in our ratings now embraces a policy of future credits for disrupted sailings. Of course, the issue is that many guests are not pleased with the way things are handled and they will never want to sail with the affected line again. So a future cruise credit is essentially useless, particularly since it cannot be used by a third party. To the best of our collective knowledge, all river boat companies are now using future cruise credits rather than cash reimbursement. It is fair to say that their corporate viewpoint is that, after all is said and done, water levels are not under their control and they are being generous to even offer future credits for water level issues.

We do suggest that every potential river cruiser strongly consider our ratings. One of the major factors for a high rating on RBR is the manner in which problems are dealt with tot he guest's satisfaction. We have found, over the years, that there are vast differences in the way that these lines react to emergencies or operational problems. Vast differences. When the skies are sunny and the water levels are ideal, you can have an excellent sailing experience on any of the lines we include in our reviews. The consumer has to think about how they might perform when everything is not ideal.

Q - We are only eating organic food. No sugar, grains or butter. Beef must be 100% grass fed, chicken must be organic and pasture raised (not cage free) Salmon must be wild Alaskan (Frozen is ok).

I have contacted Silverseas and Regent but find they really do not accommodate organic. Do you know of any travel companies cruise lines or river cruises that we might check out. Let me know if you can help.

A - We are afraid not. The best we can come up with is to suggest that you bring home some of your favorite organic food, prepare it it in your kitchen, and turn on some old episodes of Love Boat.

Here's the problem. It's a cost thing. The food purveyors who deliver to cruise lines and river boats are not able to stock organic products to be shipped in bulk. If they did, the cost would be astronomical. There are also some marketing implications inherent in offering organic food in large dining rooms. It would imply that the food the majority of guests are eating is substandard, something that the lines certainly would not do willingly.

The closest you are going to get is a cruise or river boat chartered specifically for vegans. (Yes, we know that veganism and the organic movement are two different things) There is a company called Vegan River Cruises that is based in Munster, Germany that you may want to contact.

Or, you might want to loosen up and start to really enjoy fine cuisine. And if you lose two or three years at the end, who really cares? The 90's are just not that much fun from what we hear anecdotally.

Finally, we should make mention of the serious liability any cruise or river boat company would be taking on if it claimed to have an organic menu. Mislabeling happens more often than we imagine. No one wants to be sued because the Salmon being served in the dining room was raised in New Jersey instead of Alaska.

Q - My husband and I are looking for a mid-to-late August River Cruise. Preferably from Bucharest to Budapest. We'd like to spend some time in Prague pre or post cruise. Very confusing on best cruise that fits us. Can you assist?

A - If you don;t mind, we are going to use your note as a bit of a "case study." Ask any web site that claims to specialize in cruising this kind of question and they will get back to you with an immediate suggestion and some sort of "deal" if you give them your credit card right away.

We do take on the most interesting of the potential clients who contact us. But there is no way that we are going to try to dazzle you with an immediate answer. There are many things we would need to know about you before making any serious recommendations. How old are you? How ell traveled? Have you cruised any of the world's top ten rated cruise lines? Why have you selected this itinerary? What are your service and dining expectations? Do you want a top tier cabin (Many of them are sold out for the 2016 summer season on the better lines)? How are your walking skills? What is your "Sophistication Comfort Index"?

Once we know the answers to these and other questions and we have had an opportunity to speak with our voices instead of our thumbs, we will begin to swiftly narrow down all of the options out there to the one that most closely fits your profile. And one thing you can count on - our recommendation will not be based on the commission level of the specific line.

Other than that, you can count on one more thing: We will make every effort to talk you out of traveling to Europe in late August.