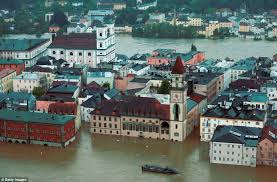 Q – All of our friends have been raving about river cruises, so my wife and I finally decided to give it a try. We are preparing to leave in about 3 weeks and we've been hearing reports of low water levels. Some boats are being swapped out for others. We are really quite upset about missing out on our vacation, but the thought of a bus tour is an experience we don't wish to have. The cruise line maintains the itinerary will still operate, one way or another, and I'm out a small fortune if we cancel now. What options do we have?
A – For those who are worried about water level issues, which we try not to minimize, we would urge you to purchase "cancel for any reason" insurance. It will add another 10-12% tot he total cost of your cruise but the peace of mind may be worth it. You would then be able to check water levels just before flying out and you could cancel for a full future credit to do the trip at another time. We understand this is a real hassle and you could be out some money for your flights, but it is the best protection you can purchase. Anyone who claims to be able to predict when water levels will be too high or low is likely blowing hot air.
The one pro-active thing you can do is discuss itineraries with your consultant. You can stack the odds in your favor by selecting the right river. We've tried to guide you in the right direction on this site.