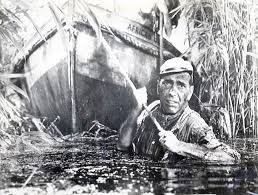 Q – 2.17.22  We are booked on a Rhine Cruise with Crystal in October of this year. We are getting nervous that it will not operate and we are now decided to seek a refund. We can't get Crystal to respond to the phone. Any suggestions would be appreciated.
A – We have been warning our clients and guests on this site about Crystal weakening financial outlook since October 2020. The company is now disbanded and in receivership. Crystal river cruises and ocean cruises are out of business and their fate lies in the hands of a three-judge panel in the Bahamas handling the details of selling all of the company's assets. The Chairman of Crystal's parent company, Genting Hong Kong, has resigned, the President of Crystal Cruises has resigned and all company employees have been let go. No one is left to answer their phones. 
The outlook is not, however, completely bleak. At least one possible purchaser of the Crystal fleet has come forward and the representative for Crystal "creditors" has been appointed by courts in Florida where Crystal owes substantial fuel purchase bills in excess of $1 Million. The Assignee is Michael Moecker & Associates in Miami. 
We are informed that a special website for those owed money by Crystal will be set up in the near future. Creditors (guests owed money) will need to register on this site. It is likely that future credits will not be honored for any cash refund.
RATHER THAN REPLY TO AN AVALANCHE OF QUESTIONS WE HAVE BEEN RECEIVING FROM OUR VARIOUS CHURCHILL & TUREN CONSUMER MEDIA SITES ABOUT THE CRYSTAL SITUATION, WE HAVE CONSOLIDATED ALL OF OUR RESPONSES ON OUR CRUISETRUTH SITE.
SIMPLY GO TO WWW.CRUISETRUTH.COM AND THEN CLICK ON THE Q&A SECTION WHERE YOU WILL FIND COMPREHENSIVE ANSWERS TO YOUR CRYSTAL QUESTIONS.
WWW.CRUISETRUTH.COM