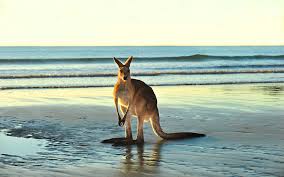 Q –   Thank you for such an informative site, I have learned much and have so much more to learn. I believe I may be more informed, however, more confused.

My husband and I are Australians planning to take a European River Cruise in 2017. After reading you site, I am tempted to go straight to Scenic and make a booking, however their price is rather hefty. We have previously booked with APT and Travel Marvel which is the biggest competitor in Australia with Scenic.

My question is, firstly do you offer bookings to Australians and if so are you able to compete with their brochure prices and save us a significant amount.

It is tempting to rush in and buy a product quickly as they advertise flights and flight credits etc and it is hard to compare apples with apples so to speak. Hoping you can help us book our European River cruise and save a significant amount.
A – So great to hear from you and thank you for your kind words. In your situation, you are going to be much better off working with a local Australian travel consultant who can book you at Australian rates.
The Australian market and the upper-end US market are quite different. We rarely get asked questions about pricing. Savvy consumers in the States knows that all consultants receive the same rates and dealing directly with a supplier is a total rip-off since they are going to charge you for the agent's services even when you don't use an agent. In Australia, however, there are special offers and in-country rates on Scenic and other Aussie-backed lines that are not available in the States.
While we would love to help you, the cruise and river boat lines have tightened their rules in recent years to encourage support of local travel agents in Europe, Asia and the South Pacific by insisting that all cruises purchased be sold in the local currency. While we can work with Canadians, our practice is largely limited to American travelers due to currency purchase regulations. We;d love to help you but it is in your best interest not to utilize our services.