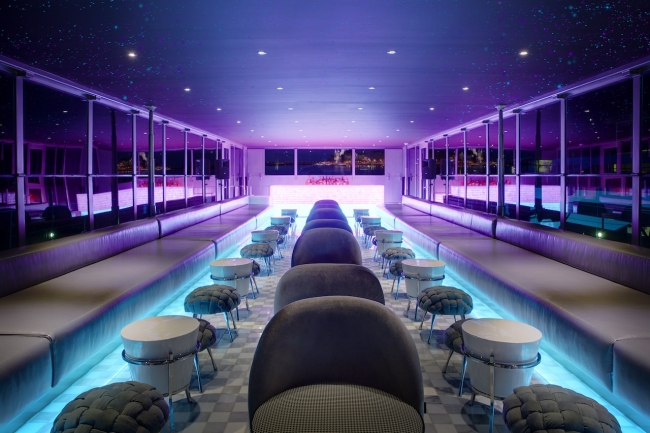 Q – We sort of like the concept of cruising with younger folks on a more active itinerary and were wondering if you think U could be a good time for us. We are mid-fifties, both optometrists, heavy-duty Seattle area bike riders, foodies, and weekly long hikers. We voted for Bernie and we don't want to be surrounded by racially prejudiced types. Hope this helps.
A – Well that's pretty clear. Why not not load up at Whole Food and go cruising on Portage Bay?  We've received quite a few notes from folks worried that their cruise or riverboat vacation will be dominated by discussions of the Second Amendment and why we need a wall. Actually, it is far more likely that conversation will revolve around Tiger Woods comeback and and the fact that The Google seems to know an awful lot about us. 
U by Uniworld is trying very hard to appeal to 21-45 year-olds. You are definitely not too old to give this line a try. Shore excursions might include a pub crawl in Rouen or a rooftop tour of Paris. You might favor paragliding over the Vexin Nature Park. There are single and triple rooms and a room-share program so you might encounter some noise at night. Choose your stateroom carefully.