Q – We have a friend who sees himself as quite the travel expert. He says that the new Crystal Mozart, which you rave about, is actually too fat to do a normal Danube itinerary and he thinks that the ship may, someday, be slimmed down. He also says that is why Crystal came up with this Vienna to Vienna round-trip itinerary that no one else uses. Their "fatty" is just too big top fit in most of the Danube ports. As we are strongly considering sailing this ship, based entirely on the recommendations on RBR, we wonder if you have a reaction. Our friend lives in Saskatchewan so he could be wrong. 
A –  River boats on a diet. Thank you for your entertaining question. From purely a marketing standpoint, we would use different wording to discuss the lady's girth. The Mozart is almost twice as wide as other ships plying the Danube. She is a full 75 feet across. This width actually is quite an advantage and is the reason why the Mozart does the Danube with an over-sized sundeck with a retractable bar, an indoor pool and Jacuzzi, a larger than normal gym, and four restaurants.
Your friend has only a slight point. The Mozart really can't navigate up the Danube on the stretch of river above Passau. But the idea of sailing round-trip out of Vienna has proven extremely popular and all of the major sites along the Danube like the Wachau Valley and the Melk Abbey are still available to Mozart guests along the most beautiful section of the river.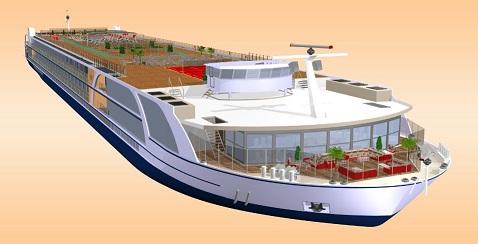 The fact is that the Mozart may have initiated a new, as yet unheralded. riverboat trend. AMA Waterways has announced that it will launch a new riverboat named the AmaMagna in 2019. This ship could be a serious game-changer. The AmaMagna will be the largest river ship in Europe with staterooms that average 300 square feet. The ship will be placed on the Danube will have alternative restaurants, al fresco dining, and an aft deck with kayaks and jet skis. Due to the height of bridges along the route, and the ever-present concerns about water levels, the new ship will be wider than usual not higher than usual. So another obese river boat is coming and, given the additional facilities, the larger cabins, and the opportunities for a large ship in terms of dining and shore excursion offerings,  we may be witnessing the birth of a major new riverboat trend. The larger boat will jump up the AMA guest count on its typical ships from 160 to 194 guests.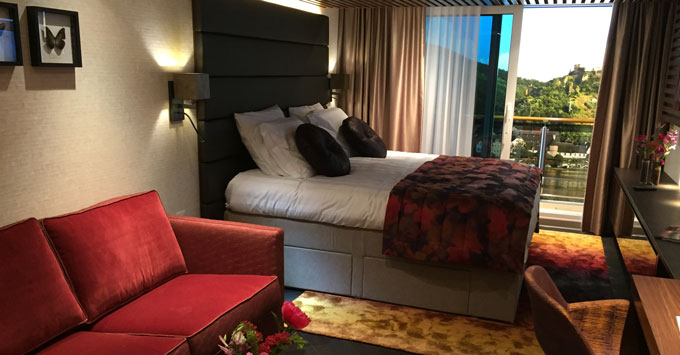 While not quite as large, the Viking River Long Boats have also contributed to the birth of girth on several of Europe's rivers. Many industry observers will keep their eyes on the AmaMagna and its booking trends. Could it be that, when it comes to river cruising, size really does matter?