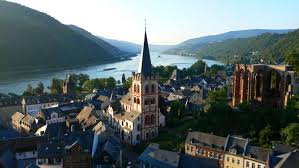 Q – Our research online has sort of led us to believe that the Rhine takes second to the Danube in popularity. We are all set to book with Uniworld but we want to be certain we are not going to be spending 10-Days on the Danube's ugly sister. Are our concerns  justified?
A – Not at all. The Rhine covers over 800 nautical miles passing through Europe's upscale heartland including Austria, France, Germany, Lichtenstein, Holland, and Switzerland. This is some of the world's most beautiful real estate.
The Rhine has been more influential in European history than the Danube. The river is always working – it is home to busy shipping traffic that a lot of on-board guests enjoy watching. But if you do the most scenic stretch between Cologne and Mainz, you will glide past a landscape filled with castles, and fortresses as well as some lovely vineyards beautifully terraced from the top of the many hills along the route.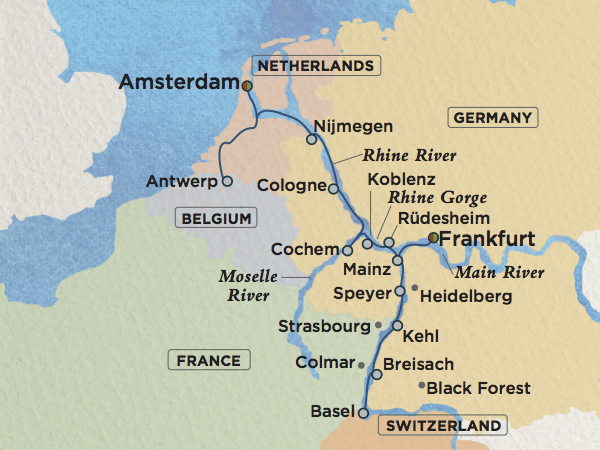 The historical value of a Rhine itinerary includes castles and Roman antiquities. From a purely practical standpoint, the Rhine and Lake Constance together form a reservoir that provides safe drinking water for 30 million Germans.
Many experienced river boat travelers prefer the Rhine to the Danube. It is true that you see more industry along the banks of the Rhine but you also see more castles. Stick to your plan.