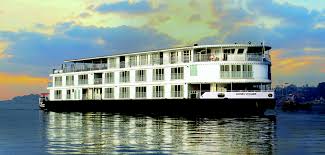 Q – We are getting a lot of pressure from our friends, Mel and Susan, to take something called a Haimark boat through Vantage Travel. Wondering if this sounds OK. Our friends are a bit more adventurous than we are. He's an Orthopedic Surgeon who seems to want to be his own patient. He dives, he runs, and he pokes about the world, sometimes reluctantly dragging us along (I'm an attorney). This would be a trip to India and we wonder what your take might be of the overall product. It would be on the Voyager ship. Love the site – let me know if I can help if they ever come after you for telling it straight.
A – This is a tough call. The ship is brand new and is called the Ganges Voyager. She  has 28 Suites and Americans will most often book the full program through Vantage or APT River Cruises, companies that charter the vessel.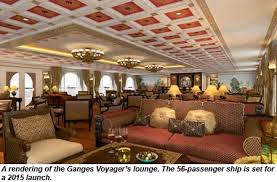 Do the trip. The sites you will see, the smells, the otherworldliness of it all, far surpasses a river cruise through Central Europe. You will experience humanity and you will be traveling in a high level of comfort in suites that range from 260-400 square feet, among the largest on any river boat. But you will see incredible poverty and you will be afraid to eat in some of the places you visit. You may well get sick and, if you do, you will still think the trip was worth it all.
One caveat. There are a number of countries we have designated as "High Satisfaction Risk" destinations. India is one of them. If you are thoroughly prepared you will love the trip but you must prepare yourself for encounters of a third world kind.
When recommending travel to countries on our "High Risk" List, we normally do not recommend any but the very top outfitters such as Abercrombie & Kent, Cox & Kings, or Travcoa. We would prefer to see you int he hands of a major tour firm that has a substantial office presence in India. This is just not a place where you want to be dependent on a firm that uses subcontractors  for guides and other local services. Our rule of thumb is that as a destination's  level of squalor and government corruption increases, so should the level of tour operator you use to go there..