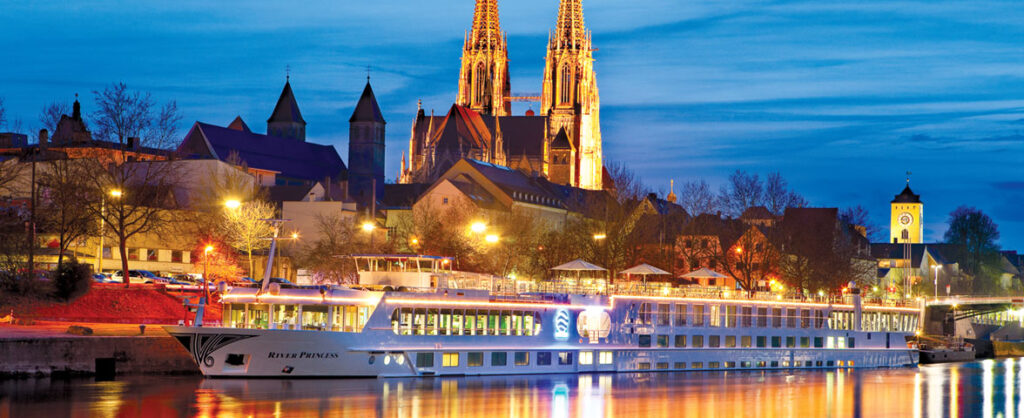 Q – We are 90 days out from our Uniworld Enchanting Danube trip which I'm confident will be cancelled. The first Enchanting Danube cruise listed on the updated Uniworld site starts on September 6.  We were wondering what our best option is.  I believe if we cancel with Uniworld within 90 days, we get 80% back.  Would that be a cash refund?
At this point, as much as we love Uniworld, we are concerned about a different cruise experience or their solvency…. It was recommended that it would be wisest for us to wait for Uniworld to cancel.  Does that still hold true considering their cancellation policy?
A – We want to be sure that you are clear that if you cancel today you would lose 35% of the cost of the cruise fare as well as your insurance. However, Uniworld is not going to keep that 35% – instead they will retain it as a future credit. This is much more generous than many of their competitors are offering.
If you cancel within 89-60 days from the departure date you will receive 65% of the fare back to the credit card with which you paid and 35% (the "penalty"), will be held as a Future Cruise Credit. The entire penalty schedule is as follows:
119 – 90 days 20% of the fare
89 – 60 days 35% of the fare
59 – 30 days 50% of the fare
Less than 30 days 100% of the fare
They do have another offer that may work very well for you. If you choose to move your current sailing and cabin category to the same sailing next year, they will honor 2020 prices and allow you to switch with no increase in fare. In fact, you can switch to almost any comparable seven-day sailing (other than September 2021) and book it at 2020 fares.
We don't have the financial crystal ball your question requires but we can tell you that Uniworld is part of a large, successful travel group: The Uniworld Boutique River Cruise Collection is located in Los Angeles and the company operates a fleet of 21 river-cruising cruise ships along the rivers of Europe, Russia, Egypt, and China. Uniworld also has operational offices located in the Netherlands, Switzerland, France, and China. The company is part of The Travel Corporation group, which also includes businesses such as Trafalgar Tours and Contiki Tours.
The consumer media is not reporting one important aspect of this situation. Riverboat bookings in Europe in  2021 are currently running 6-9% ahead of this same time last year. At Churchill & Turen, we are running into any number of sold out or category unavailable situation in prime season Rhine and Danube sailings. That leads us to not worry very much about the river boat sector as opposed to Meeting Planning or Business Travel operators.
On the other hand, it appears that Uniworld has furloughed about 50% of its US staff. It is difficult to get anyone to answer their phones and refunds, please note, are taking as much as three months to process. 
So what do we think you should do? Given the stress this has caused you, together with the fact that the cancellation fee will be set up as a future credit anyway, we would forego the extra 10% you would save by waiting and go ahead and cancel now. But, again, understand that the refund will take several months.