Q –  We are riverboatratings followers down under.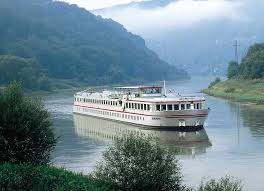 We booked Viking River through their Australia office with low cost flights .
I told the Viking agent I would use flyer points to upgrade. He did not comment. My wife developed a back problem. This needed a flight with flat bed on medical advice. We asked Viking for help and it was then that we learned the 'O' class ticket means absolutely no changes so we had to buy a separate business class ticket for my wife and I travelled on the Viking booking. Her ticket was wasted.
Moral: Don't trust Viking agent, beware the 'low cost' flight offer. Read the fine print and think carefully.
Viking, Chalon to Tarascon.
We arrived at Chalon to find a bus and no cruise. The boat was at Lyon because of high water. How much notice should one expect. Of course, the fine print says that 'in exceptional circumstances, the schedule may change', etc. Then at the Southern end, we couldn't berth at Tarascon because of "construction'. Hard to believe that the cruise could be shortened by 40%. Complain and be offered $250 off your next cruise with Viking. In my case, that's a very safe offer because I would never go Viking again.
A –  There is actually a small army of past river cruisers who are dismayed by their river line's inability or "unwillingness" to give them or their travel agent any advance notice of likely flood conditions a day or two before their long international flights. We feel that there are real issues that are not being addressed publicly that surround the question "when did you know about it".
It seems like a coincidence that so many river boat guests arrive in Europe only to be told at the airport that they will not be sailing.
Some of this falls on the shoulders of the travelers themselves who are perfectly capable of going online and checking river levels. But since high or low water is considered "An Act of God", no refund is ever required if the end result is a land tour by bus instead of a cruise on the water. There is no central clearinghouse for European waterway conditions and calls to reservation headsets sitting in their cubicles in the middle of Kansas, hardly have a clue about the ability of the company's boats to properly operate a scheduled itinerary. Those decisions are handled by a department generally called "Marine Operations". Consumers who wish to inquire about the status of a sailing before they depart from home ought to be speaking to Marine Ops if there is any doubt about river levels.