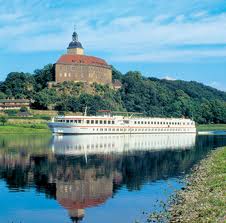 Q –  We are thinking of joining two friends from Columbus on a Viking River Cruise along the Danube next July. As we were getting ready to call in our reservation, we came across this site and were wondering if you were aware that yours is one of the only sites to downgrade Viking. One of the other couples has sailed with Viking and they thought it was terrific, with really good tours and gourmet cuisine. But your site seems believable so now we don't know if we should go. Who do we believe? This whole travel decision-making process has made us dizzy and we really can't make head or tail out of all the information available. I'm sure there are others in our position.
A – We're sure you are right. But don't lay that at the feet of river cruising. The problem is two-fold. Amateurs have opinions based on extremely limited experience and marketing people for the tour companies distort the truth about their products so they can sell more of them. Confusing the consumer into thinking they are on the best product at the best price is part of the game.
Here are some things you can do to get at the truth:
Unless your friends have  devoted most of their adult life to studying and analyzing comparative travel products, discount large portions of what they have to say.

If you use the internet, never believe what anyone tells you about the product if they are featuring advertising from the same or similar products.

If you are reading about travel products in the press, try to ascertain whether or not the reporter has accepted a free trip in exchange for a "review" or puff piece. You live in the center of the country and you are better equipped to discern fact from fiction than you might imagine.
Viking River is a very good river cruise line. But, based on the personality and preferences of potential cruisers, we find ourselves recommending better options fairly often.