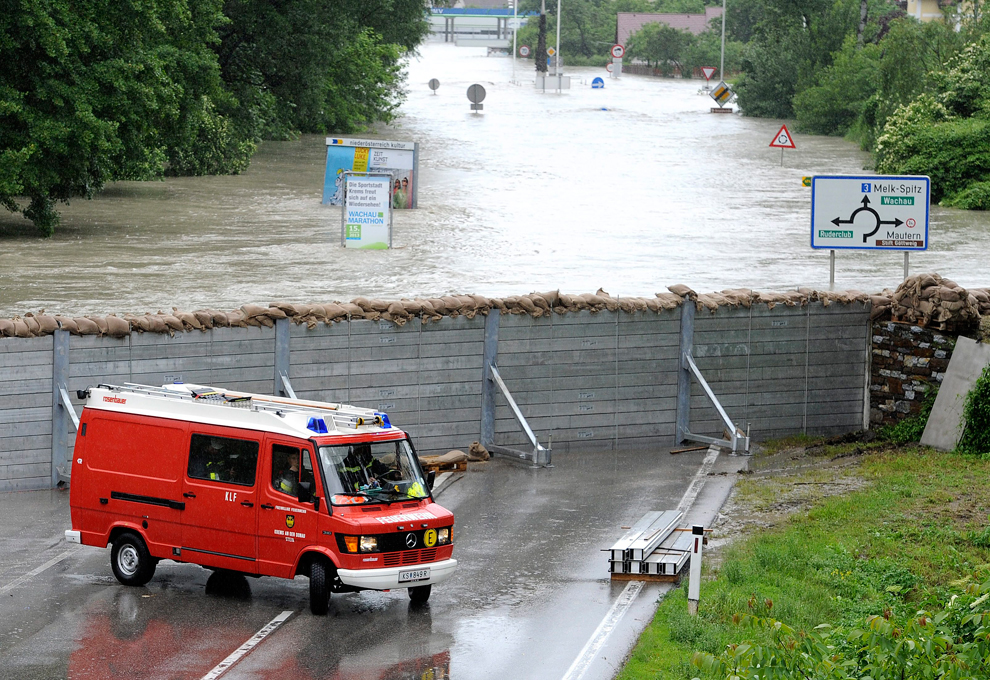 Q –     First: I want to thank you for this site.  My wife and I have taken a couple of Viking Cruises and we're always getting asked questions that our limited experience prevents us from answering.  Now we know where to send them.
Second:  I love the questions on "Why won't they tell us when the river is going to be dry or flooded?"  Our first cruise was a Rhine-Danube cruise in Aug-Sept 2010.  By all past climatology we should have run aground.  Instead, we ended up skipping a scheduled stop in the Wachau Valley so we could get under some bridge that we were in danger of being trapped by even with the captain's heroic efforts to ballast the ship down to give him as much air draft as possible.  That's not supposed to happen in early Sept but it did.  I always warn folks that everything you do in life is affected by the weather and predictions are still only good 5-7 days out.  And that goes double for anything that involves the water.   No answer required.
A – Well, a bit of an answer is required. It is erroneous to imagine that the river cruise lines normally have 5-6 days notice of specific lock conditions or water levels. One of our editors has interviewed executives of each of the major lines and the consensus is that most river level problems occur within a twelve hour period prior to a scheduled sailing. Advance notice is just not usually available.
But we can ask a sort of ethical question. Let's suppose that you are the CEO of one of these companies and you normally did have 5-6 days notice that an itinerary can not be operated as scheduled and that hotels and additional bus touring would need to be substituted. What would you do?
Would you contact every consumer and travel agent and tell them to remain at hone, sending full refunds to everyone? If you did, given current margins in the industry, and assuming that you would be cancelling between 8-10% of your total sailings, such a policy would assure financial disaster for your company.
You are right. So much of what we do in life is influenced by the weather. But we need to keep pushing these companies toward the realization that surprising guests on arrival in Europe with the news that they are going to have a totally different kind of vacation than anticipated, is unacceptable. One alternative might be a set of vacation options in place for arriving guests on affected sailings.As long as river boat kines have to scrape together last-minute bus tours using hotels of dubious quality and sub-standard meals, consumers will feel that they are playing vacation Russian roulette on Europe's rivers.